2023 is a great year to plan meaningful upgrades for your Tucson home as the housing market is strengthening. Reports by Kold reveal that property prices have risen by around 40%, tempting homeowners to increase market value with attractive home improvements.
Bathroom upgrades, in this regard, promise high ROIs; even if you don't intend to sell, they will remarkably elevate your life quality.
Imagine soaking the stress in a luxurious bubble bath in a spa-like bathroom with colorful mosaic tiles. This year's bathroom design trends are all about bold and vibrant wallpaper, stonework, and tech-savvy upgrades, like smart showers.
We urge homeowners to dig deep into Tucson's culture and heritage while seeking design inspiration for their bathroom makeover.
The city has a vibrant art scene owing to its cultural melting pot of Mexican and Native American influences. Allow the cacti-dominated desert panoramas of Tucson to inspire the zen-like environment you wish to create in your private space.
With that said, let's explore our picks for fabulous bathroom upgrades that will transform your space.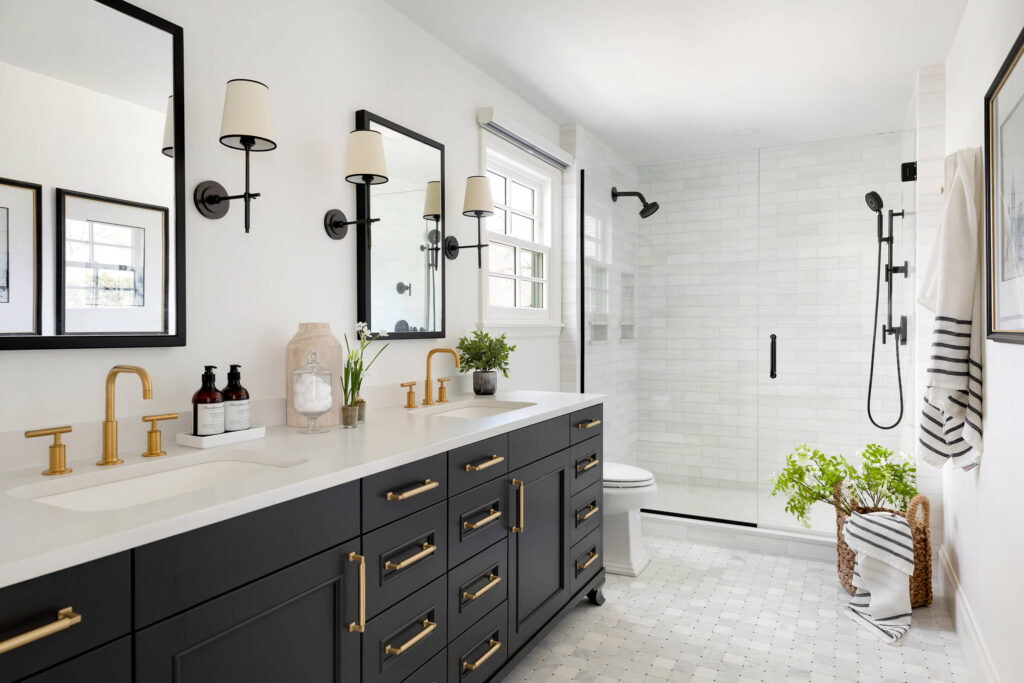 Prioritize Tech-Savvy Upgrades
Aesthetics add cosmetic beauty and charm, but the fixtures maximize functional utility and offer undeniable comfort. Before splurging on wallpaper, cabinets, and tiles, we urge you to explore smart fixtures to modernize the space.
For instance, a whirlpool tub will give your bathroom a rich environment to nurture and pamper your body.
Jacuzzi and whirlpool tubs are great options to elevate your space with a striking wow factor. Imagine soaking in a whirlpool with targeted massage features to knead out those nasty knots in your back.
Committing to a jetted tub is an overwhelming decision, so we suggest hiring the best bathroom remodeling experts in Tucson to ensure the upgrade/remodeling project proceeds without hiccups.
Moreover, enlisting the support of experts specializing in bathroom remodeling will help you approach this decision with extensive research and market-specific knowledge. Variety is abundant, making it increasingly hard to find the right bathtub that aligns with your budget and preferences.
Depending on the square footage and underlying electric wiring, an expert will help you make the most functional and practical choice.
Those who prefer power showers to soaking in a bathtub must consider a smart showerhead – a fabulous water-saving upgrade for energizing showers. A smart showerhead utilizes voice-activated technology to control the water flow, pressure, and temperature.
Family members can create a unique profile to customize the flow and spray pattern. Isn't that incredible?
The market for tech-savvy bathroom fixtures is brimming with variety, and seasoned experts can help you make the right choice. After all, you don't want to buy an outrageously expensive whirlpool tub that doesn't fit in your bathroom.
Work with Natural Stones
The demand for natural stones has increased exponentially, for homeowners adore the earthy aesthetic, durability, and low-maintenance cleaning needs. Stones are a great choice to give your bathroom a nature-inspired theme that will align beautifully with Tucson's rugged landscape.
Natural stones like basalt, granite, marble, and slate create a soulful spa-like environment with their understated aesthetic charm.
An appealing stone can work wonders at transforming your bathroom's cosmetic profile with many abstract colors and patterns. Each stone has a unique personality and color palette, and we advise visualization to develop and refine your design vision.
For instance, marble is a terrific choice to add fluidity and movement, while travertine has a muted, rustic beauty.
Homeowners can create a stone-dominated palette by covering the floors and tiles for a sleek, uniform appeal. But if you wish to draw attention to one area, a stone-clad vanity would look stunning.
Suppose you want to create a stone-like aesthetic with a durable and low-maintenance material. In that case, terrazzo is an excellent choice, and this signature stone comes in various colors, sizes, and textures.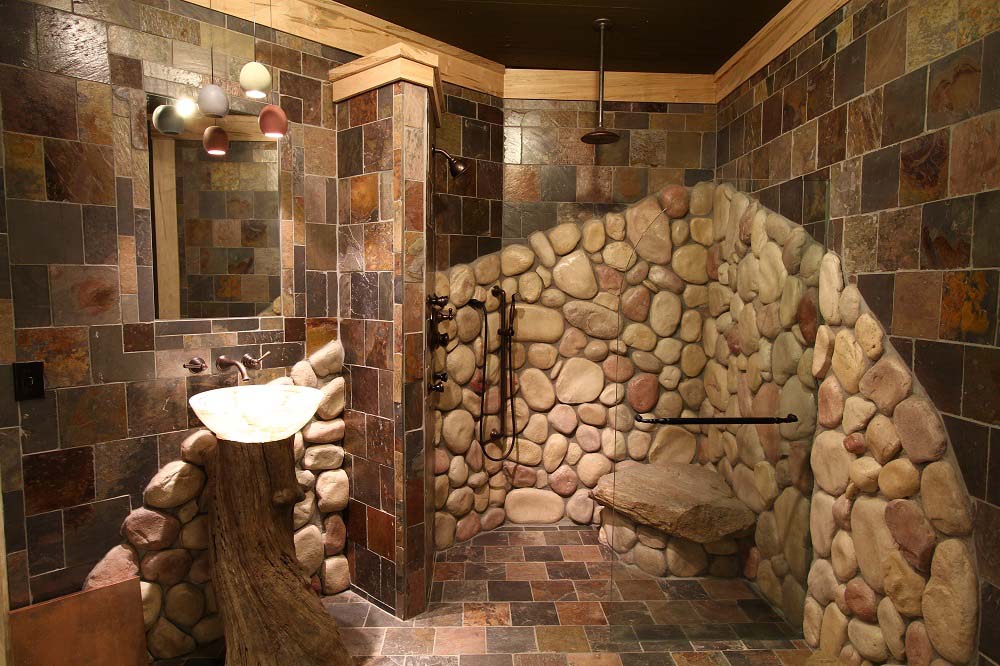 Experiment with Bold Wallpaper
This year's bathroom trend radar obsesses over bold, dark wallpapers to spice up the aesthetic. Homeowners who love change and experimentation will find the less permanent nature of wallpaper much more appealing to paint.
Most people gravitate toward neutral tones and whites, which create a bland visual that lacks personality. Besides, walls with white or light-toned colors get messy over time because these colors absorb dirt, dust, and debris.
Wallpaper is an ingenious solution to those terrible Tucson dust storms that leave everything smutty and sooty in their wake.
If you're on a budget and seeking a massive transformation, look no further than wallpaper with a vibrant pattern. Don't shy away from a daringly bold print or pattern if it catches your eye. Interior designers believe the decade of boring greys and white has ended, and wallpapers are a la mode again.
Here's a brilliant idea: cover the walls with eclectic wallpaper, paint the ceiling, and add a stone-clad vanity for a dramatic statement.
Add Plenty of Storage Solutions
Storage solutions are one of the most functional aspects of a bathroom for maximizing convenience and utility. We suggest adding multiple storage solutions to maintain a clean and clutter-free vanity. Homeowners who can increase their square footage should consider creating a walk-in wardrobe as an upgrade.
Those who cannot alter the floor plan can work around the existing space to add more baskets, hooks, and built-in cabinets. Wall-mounted racks and floating shelves are a great way to utilize space and maintain a clutter-free bathroom.
Storage cabinets will help you clear the vanity without finding another spot to stock your toiletries and linens. Pull-out and toe-kick drawers are suitable for creating more storage space in a cramped bathroom space.
Homeowners with very little square footage can consider adding an over-the-door shelf to utilize space efficiently.
There are many hidden storage space ideas, such as cabinet doors, sneaky double drawers, and hidden drawers in roomy cabinets. You can also conceal storage solutions behind the vanity mirror, creating a multipurpose and space-saving storage unit.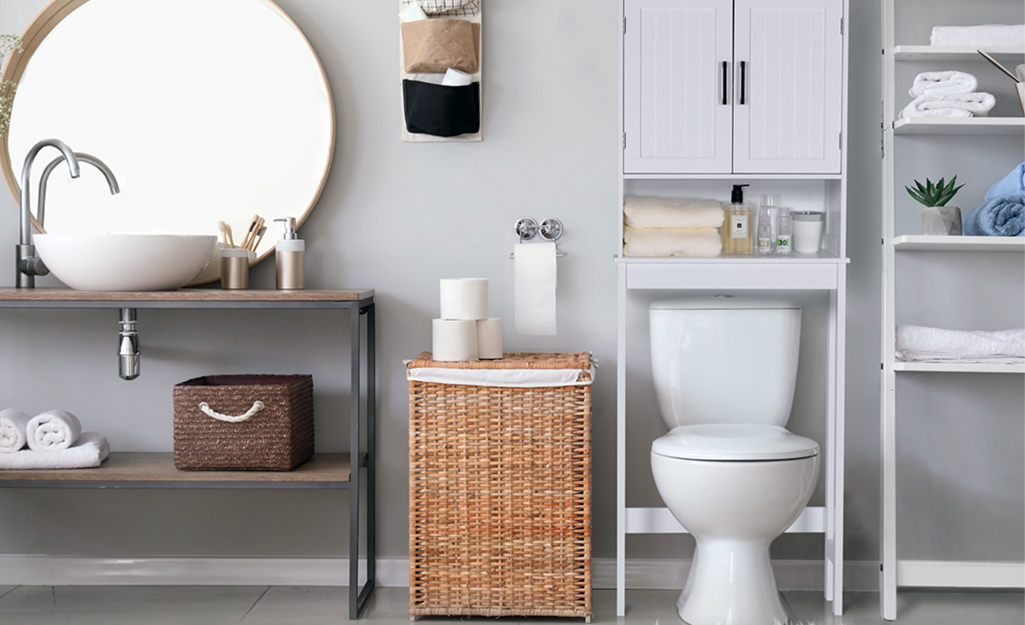 Final Thoughts
We urge homeowners to approach their bathroom remodel with a balanced vision of aesthetics and functionality.
A bathroom is an integral space that serves a crucial purpose in our homes and lives. It's a space to retreat and revitalize after an exhaustingly long day, reveling in life's simplest pleasures. But if this space is riddled with electric issues and tripping hazards, it becomes a no-go zone.
Therefore, we strongly advise working closely with bathroom renovation experts to understand how your design choices will impact functionality. Experts will help you find the most suitable materials and fixtures to execute your vision.