Homemade milkshakes taste so much better than store-bought ones. You have the control to make your milkshake exactly the way you want it, and it's so much easier to make than you might think. All you need to create a delicious milkshake at home is a blender, a few ingredients, and a place to shake them up. Follow our easy recipe and see which of our 15 delicious milkshakes we've created, and then share your favorite recipe in the comments!
After a long day at work, sometimes it's just nice to sit down and enjoy a delicious Oreo Milkshake. Here's a recipe that I've used for years, and I've always been pleased with the results. The recipe is very easy, and you can adjust it to your taste by using different sweetener and milk. More importantly, it's delicious!
This article contains links to products for which we may receive commissions. This creamy chocolate Oreo milkshake combines vanilla ice cream with Oreo cookies for the perfect blend. Looking for some dessert? You will love these Red Velvet Bailey's cupcakes.
Everyone loves Oreos, right? ! Absolutely. We often make Oreo-based desserts at home, especially in the summer when cold drinks like an ice cream shake and this Oreo-based milkshake are perfect for cooling down. This delicious and easy to make treat is the perfect combination of ice cream and cookies.
This recipe is very easy to make, which is ideal because no one likes to work in the heat. With simple steps and just a few ingredients, this dish will become a new favorite for you and your team.
How to make an Oreo milkshake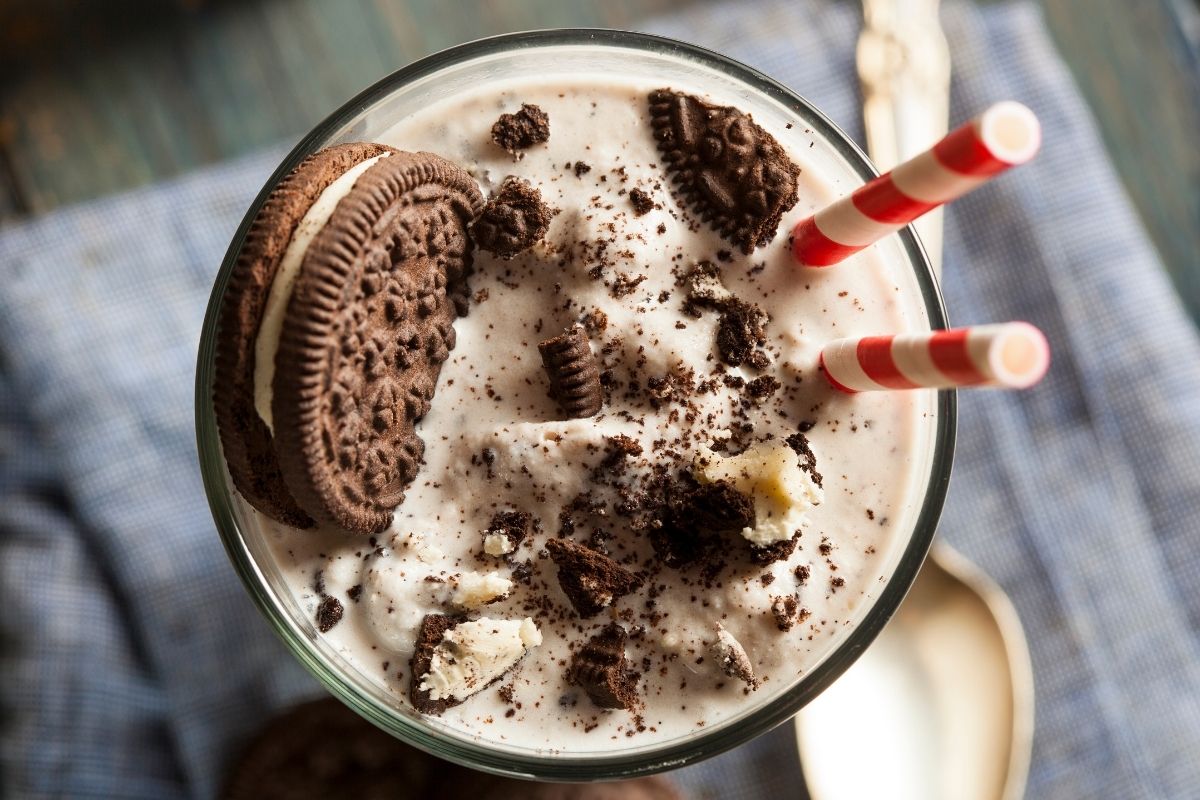 To make this easy Oreo milkshake, first put the ice cream scoops in a blender. Then you need to crush the Oreo pieces. A good way is to put them in a plastic bag and roll them a few times with a rolling pin. Once they are finely chopped, put them in the blender with the vanilla extract.
Beat until everything is combined. If you whisk too long, the Oreo flavor will be too flat and you won't get Oreo chunks. Pour into glasses and serve with a layer of Oreo crumbs on top. You can also add whipped cream for extra effect.
Tips for making Oreo shakes
The great thing about simple recipes is that you can eat them as they are in the recipe, or modify them! Try a different kind of ice cream, for example. For example mint or chocolate to give it a different taste. Add something like peanut butter or marshmallow for variety if you really like sweetness!
Depending on whether you want your milkshake thick or thin, you can adjust the recipe to your liking. If you want to drink it easier through a straw or have it more liquid, you can add a little milk. A few tablespoons to a quarter cup is enough, depending on how fine you want it. To thicken it, put it back in the freezer for a few minutes before eating it.
THEY CAN ALSO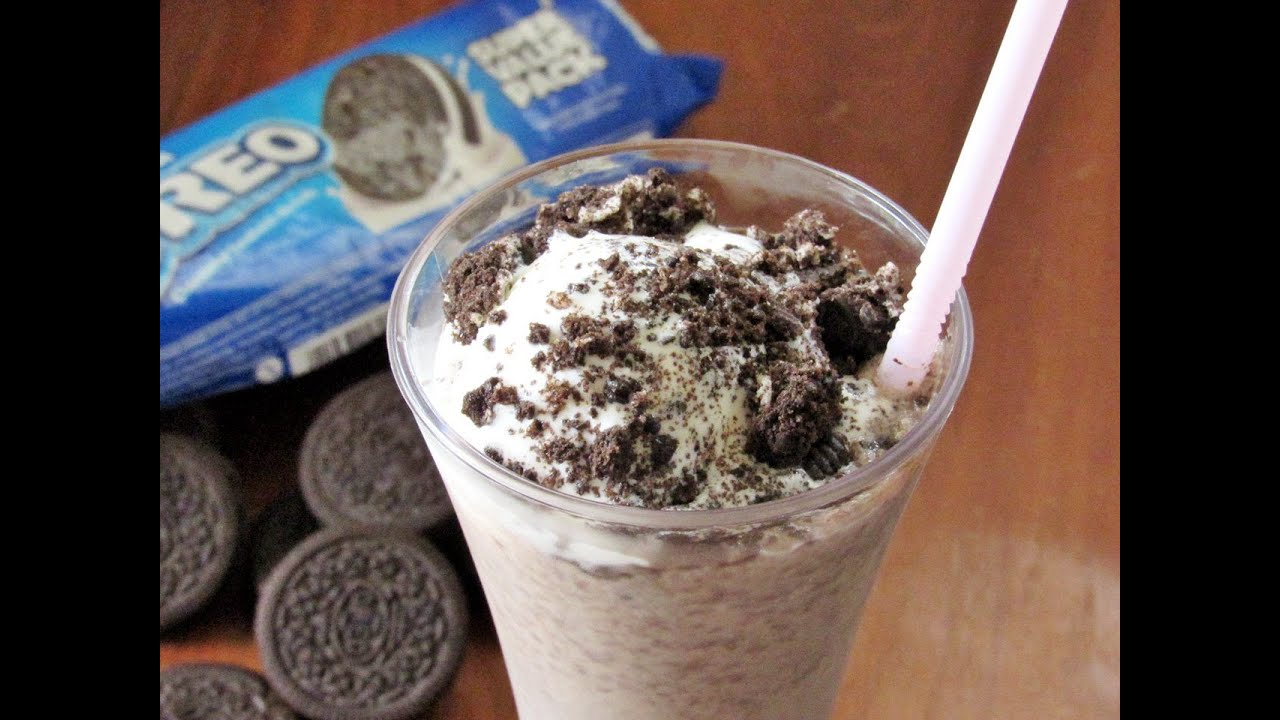 Cooking time: 5 minutes Total time: 5 minutes This creamy, chocolatey Oreo milkshake has the perfect amount of cookie flavor to satisfy all your Oreo cravings.
Ingredients
4 scoops of vanilla ice cream 4 scoops 4 scoops 4 4
8 notes
¼ teaspoon vanilla extract
Extra peanuts for garnish
Instructions
Put the vanilla ice cream in the blender.
Break the Oreos and put them in the blender with the vanilla extract. Mix for 15 seconds until everything is well blended.
Don't beat too much, otherwise the pieces of nut will dissolve. Serve with a layer of Oreo crumbs on top.
Recommended products
As an Amazon affiliate and member of other affiliate programs, I receive income from eligible purchases.
Performance information:
Section:
1 Quantity per serving : Calories : 568Total fat: 27 gSaturated fat: 13 gTrans fat: 0 gSaturated fat: 5 gCholesterol: 58 mgSodium: 353 mgCarbons: 77 gFibre: 3 gSugar: 54 g Protein: 6 g Do you like this recipe? We would love it if you would save it to your Pinterest board to share with others! Follow us on Pinterest, Instagram and Facebook for even more yummy recipes! Once you've done that, post the photo on Instagram and put the hashtag #savoredsips.
Postpone it!
Jillian studies in a small town in Oregon where she pursues her passion for people. In her free time, she enjoys music, writing and baking.