I love doing tastings. I love meeting new couples, hearing their stories, and watching their faces as they taste our cakes. I love looking at their Pinterest boards (they always have a Pinterest board) and conceptualizing new designs. I love the whole processes.
Prior to the tasting, we direct clients to our flavor choices so they can select the three cake flavors and five fillings they'd like to sample.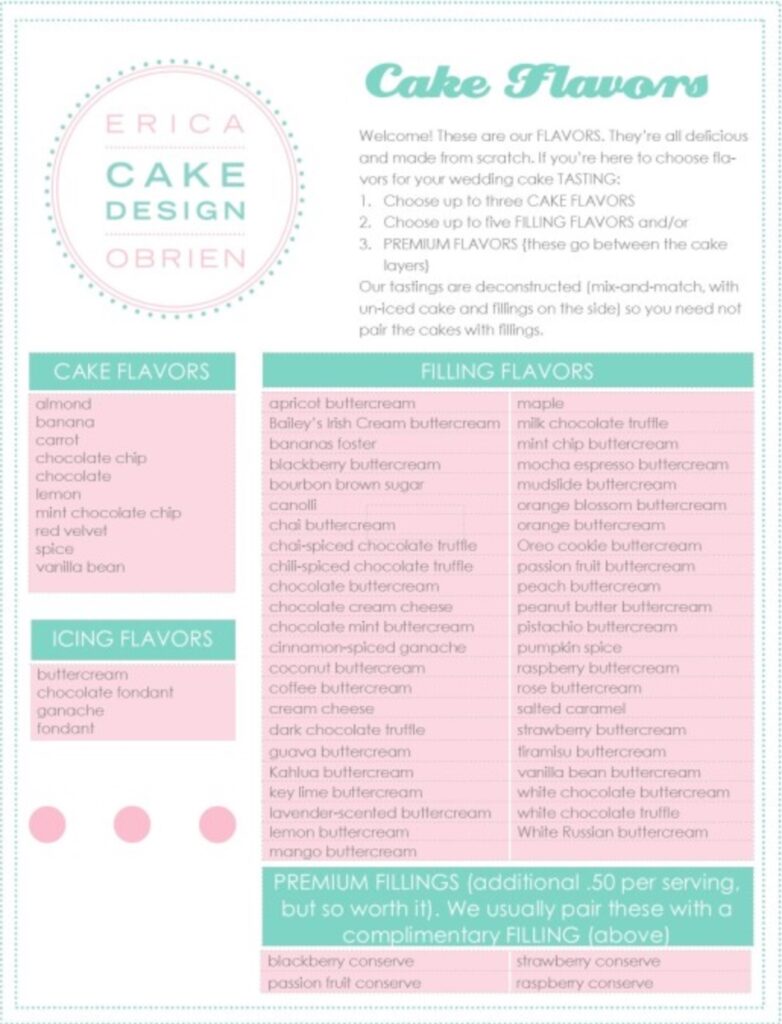 Our tastings are done mix-and-match, with un-iced cakes and fillings on the side. (We bake the cakes in small mini loaf pans you can get here.) This allows clients to maximize the possible flavor pairings rather than being limited to a single cake flavor with a single filling. I've been doing it this way for many years, and clients really seem to enjoy it. It keeps the tastings informal and interactive.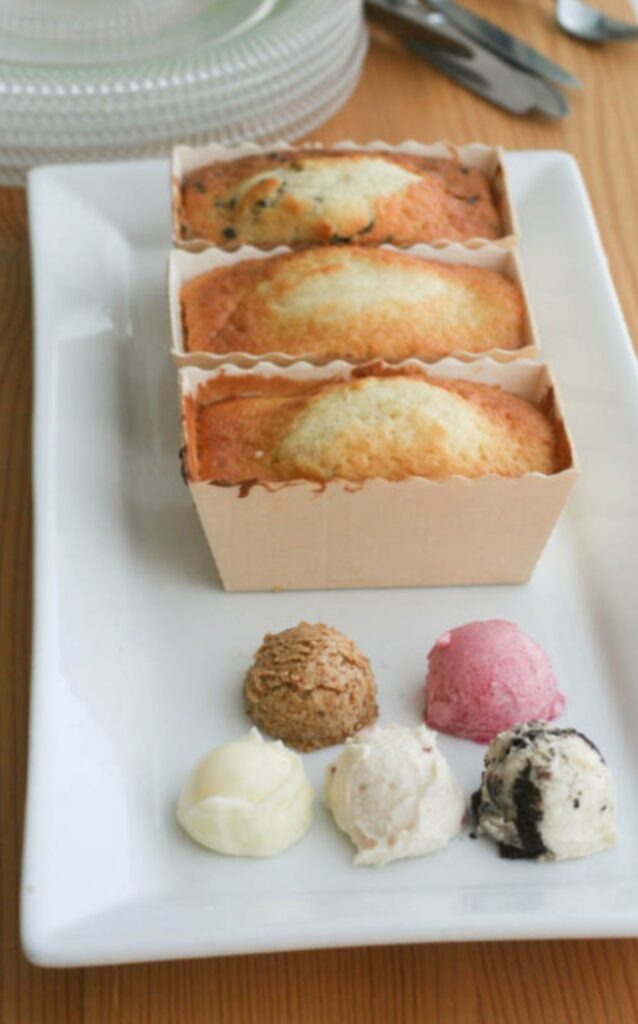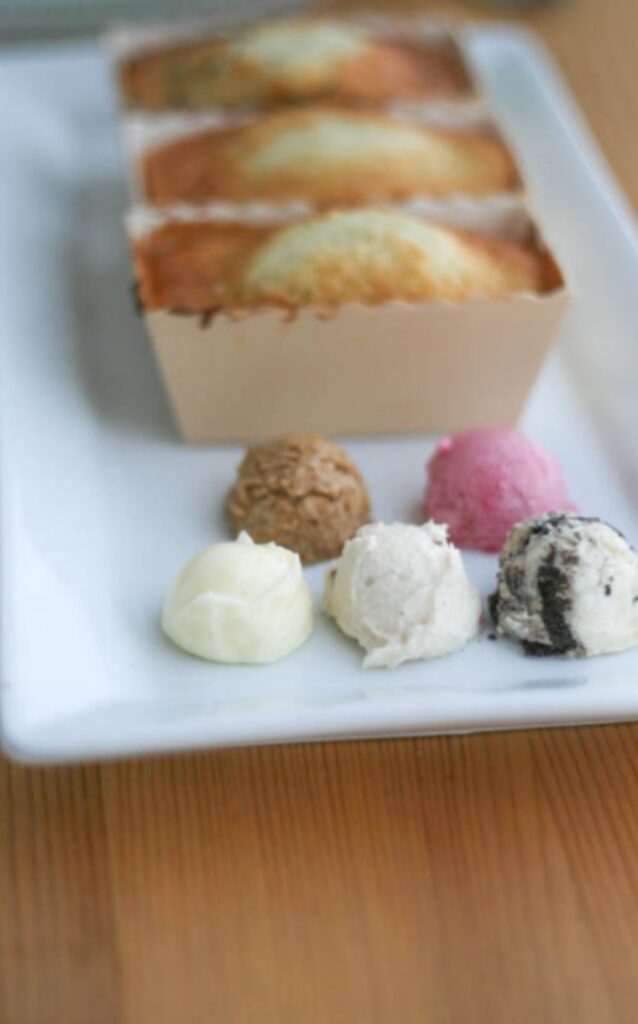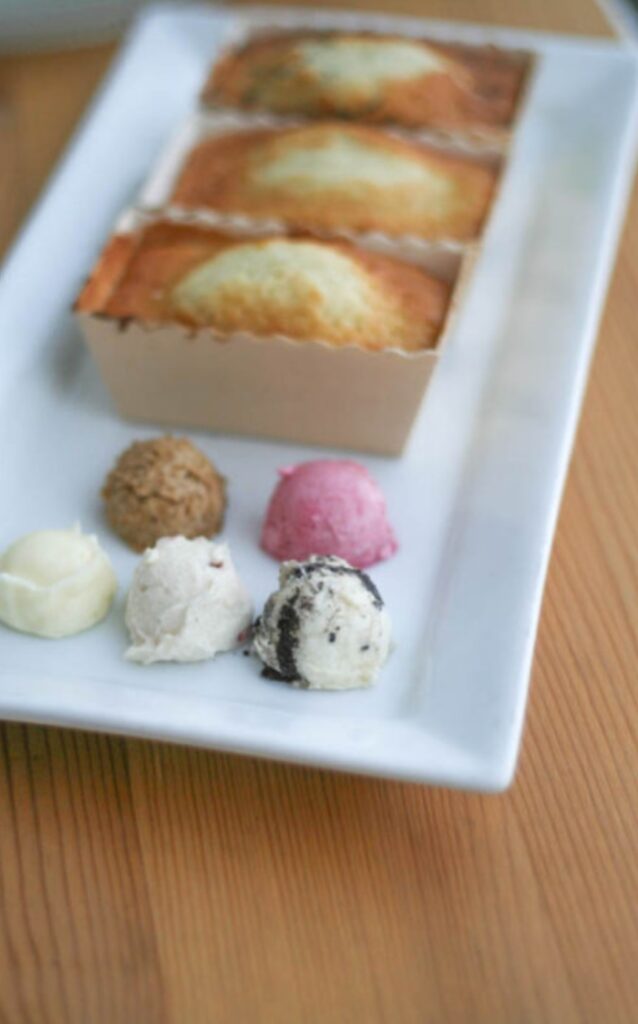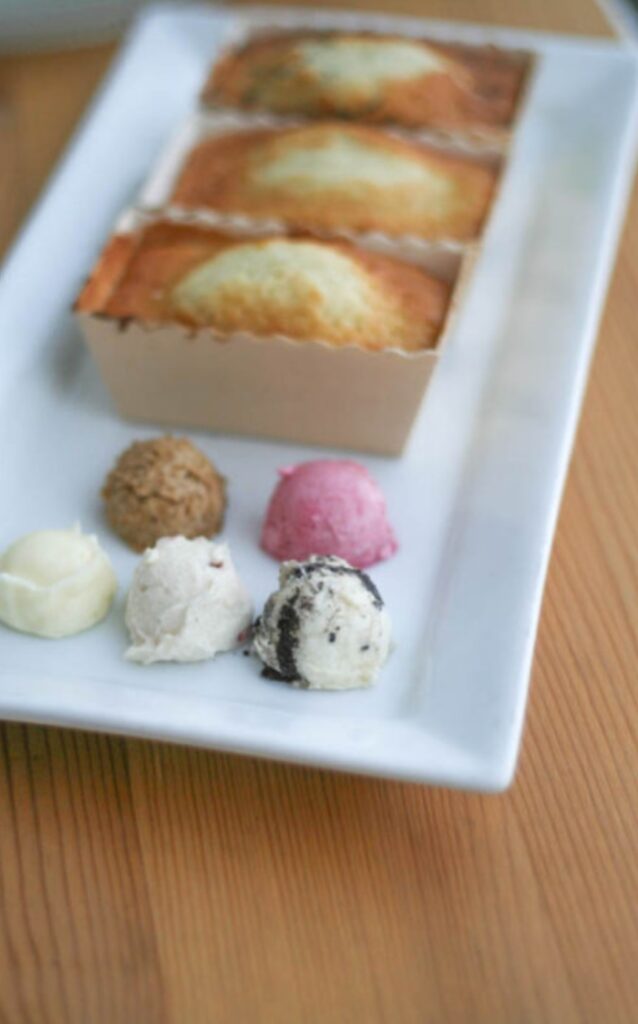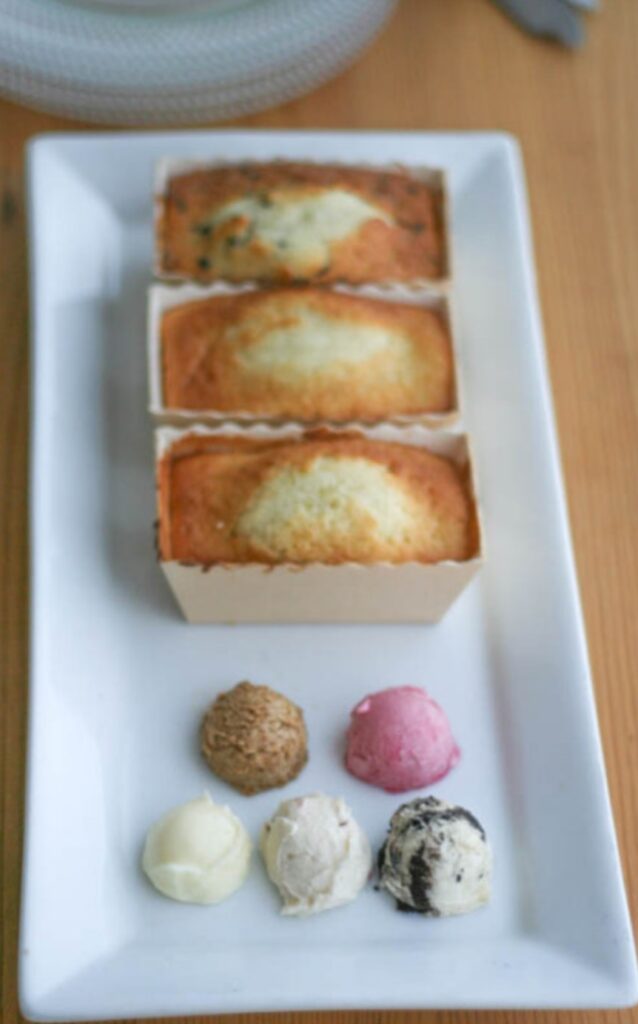 Clients get a printout of our Wedding Cake Tasting Template to help them keep all the flavors pairings straight. (It ends up being a lot of possible combinations so it's hard to remember them all!) Creating the template is as far as I've gotten in the standardization process, and it's fun to watch couples formulate their own rating system. Some use numbers, others use check marks, a few use happy faces, and every once in a while a couple surprises me by coming up with something completely new.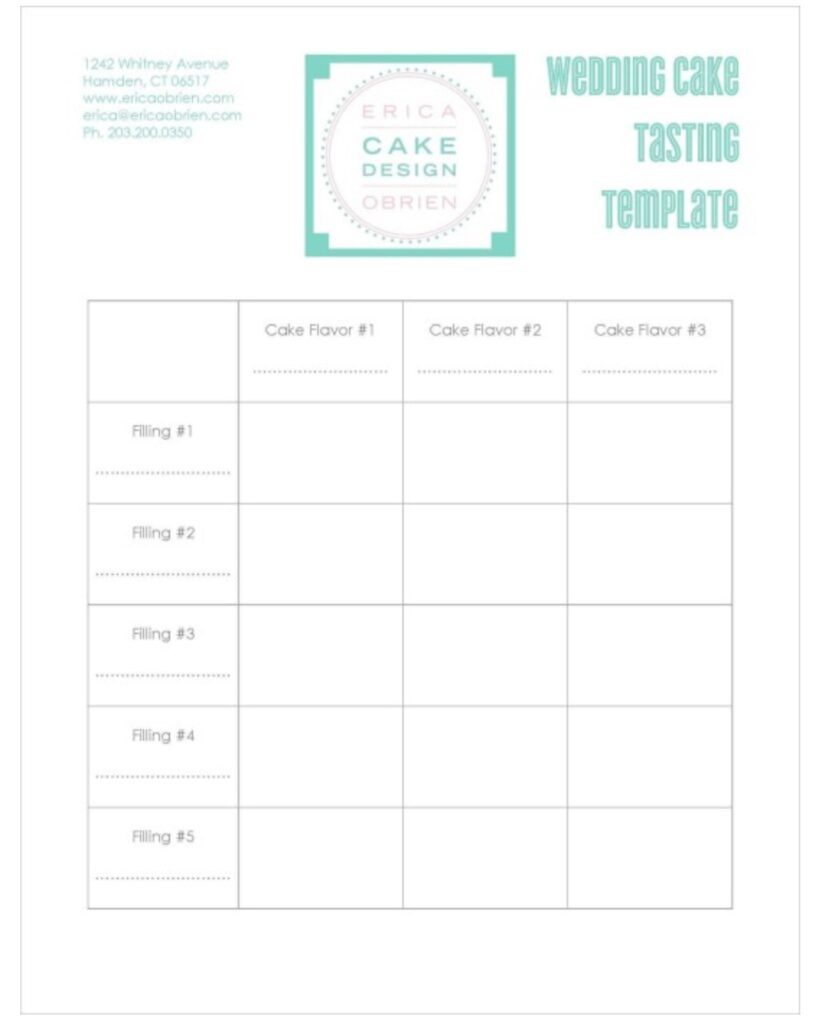 Although clients love our mix-and-match tasting system, it means they don't get to see how beautiful our cakes look plated. We bake in two pans and then torte (cut in half horizontally) before filling, so we end up with four layers of cake and three layers of filling in each tier. There's a generous ratio of cake to filling, and it gives our cakes a really professional look. Here a photo of our cake: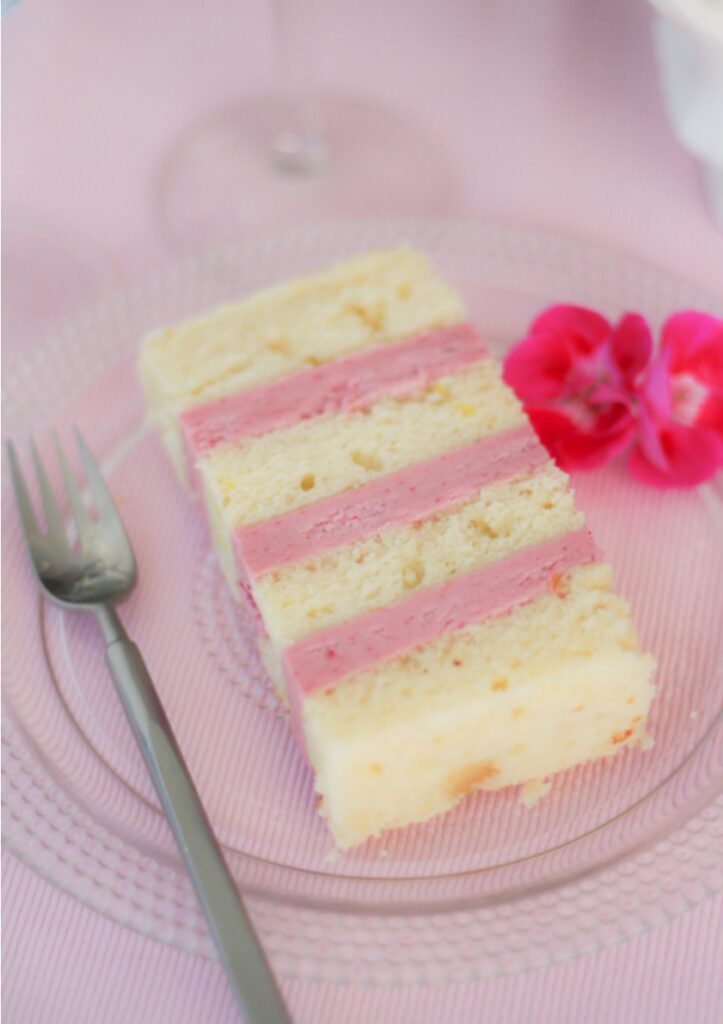 Thank you to all of our clients, past, present, and future, who love what what we do.
Enjoy!
canvas prints
These cakes look really yummy. i like how you have done the tasting teasers to.
Bijay
Love the post! Just was curious what would your perfect cake to frosting ratio ? I use 60:40, cake to frosting by weight, but when I see layered cakes like yours I feel that the ratio is far more than that.

Erica OBrien

Hi,
Great question! I don't actually know the ration. I use a large tip 7 to dam around the perimeter of my cake and then fill to the top of the bead created by the tip. Hope that helps!
Thanks,
Erica
DeAnn
I love and appreciate your blog! This is a very beautiful way to offer a tasting. I've done my tastings in cupcake version, completely assembled. Your presentation allows for such different flavor combinations to better suit the bride and groom. Do you also include your buttercream with the tasting choices?

Erica OBrien

How nice! Thank you DeAnn! I always say I'm going to include both a fondant sample and a sample of our unflavored buttercream (that we use for the exterior since most of our flavors impart color), but I always forget. Since I always have both fondant and buttercream on-hand in the kitchen, when clients ask for a sample it's easy to go get it.
Kimberley
We really enjoy seeing your work and your generosity of sharing your tips and knowledge with us is appreciated. Thank you!
Noelle
Hi Erica,

that looks really lovely – what to do you do with the leftover dough? I think you can't just make the dough for these small pans, don't you?

Erica OBrien

We go through our batter pretty quickly because we make cupcakes/cakes daily. But you're correct: it wouldn't be worth it to do each recipe from scratch just for one little mini loaf.
Anna
Great post! I love to see how other people do their tastings. I struggle with this as I don't have a store front and y samples are made to order. I don't know the best way to offer tastings or how to charge for them. If I did three cakes and five fillings a lot of time and money goes into making those. Any advice?

Erica OBrien
Try making bigger batches of batter and freezing it in individual portion sizes. Bring to room temp before baking. Buttercream also freezes well.