Moving is probably one of the most stressful things you'll have to do in life. And on top of that, leaving Miami's breathtaking beaches and the great weather year-round can make the move even harder. However, as amazing as living in Miami is, there's no doubt it's quite expensive. In fact, Miami has been ranked as the second most expensive US state to live in. With houses costing about $584,754 on average. And if you want to live in a popular area like South Beach, the prices are much higher.
That's why many Miami locals opt for cheaper alternatives—some states, including Texas, which has cities like Austin and San Antonio with affordable housing prices. Meanwhile, states like Tennessee have cities like Nashville or Memphis offering great job opportunities. Georgia is another good option, with cities like Savannah and Atlanta providing a great quality of life.
So, if you've landed a great deal elsewhere and are ready to make the big move, congratulations! Moving to a new home, especially cross country, allows you to start fresh and experience new things. Yet, the actual process of moving can seem quite intimidating. But worry not; we'll give you some tips to make the process a bit smoother.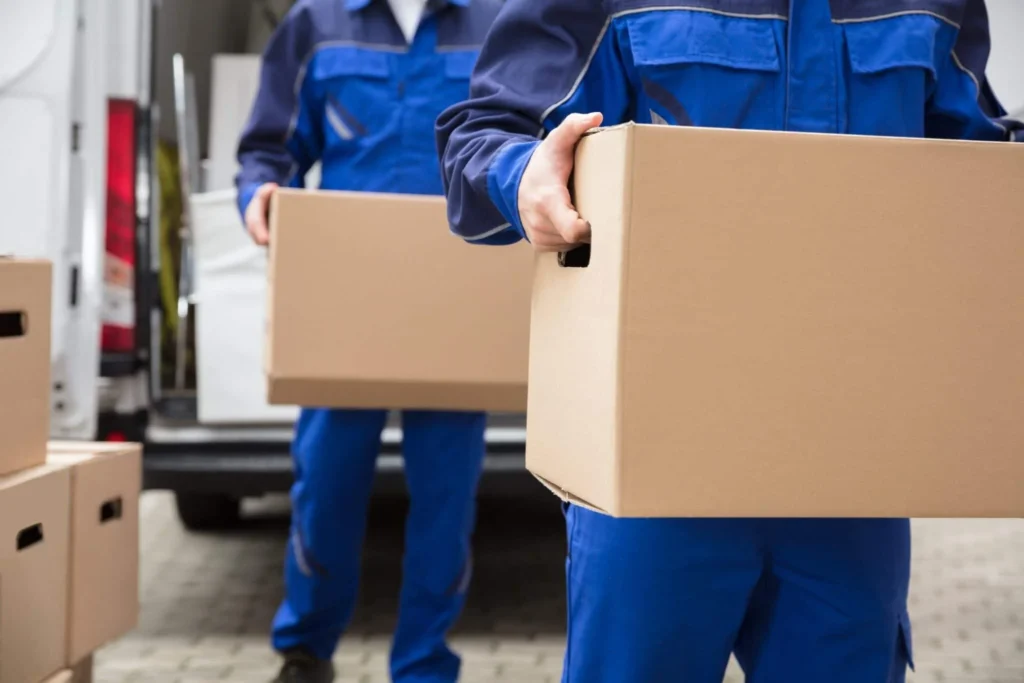 1. Hire expert movers
A reliable moving company can make the process of moving much easier than it would be if you did it yourself. Solomon & Sons Relocation Services is a well-known company that can help you with long-distance travel. They offer full-service packing, unpacking, and custom crating for large, fragile items. They are among the top-tier Miami cross country movers, so you don't have to worry about damaging your belongings during the move. They also offer storage facilities and have the perfect solution if you need to store your belongings until you find a new home. This way, you won't have to worry about where to keep all your stuff while searching for a place.
2. Make a list
The best tip for a smooth move is to stay organized. And the first step towards organizing your move is to create a list. You can list everything you need to accomplish before the move, such as hiring movers, managing utilities, packing supplies, etc. Then, you can organize the tasks according to priority and set a deadline for each task as well. This will help you create a plan and complete the moving process step by step. It will also help you remember all important tasks so you don't face any issues on the big day.
3. Get packing supplies
Before you start packing, you must list all the supplies you need and the quantity. The first item on the list needs to be boxes and lots of them. Other packing supplies include bubble wrap, packing tape, newspaper or brown paper, markers, and labels. Buying good quality supplies, like boxes, is important to help keep your valuable belongings safe during the move.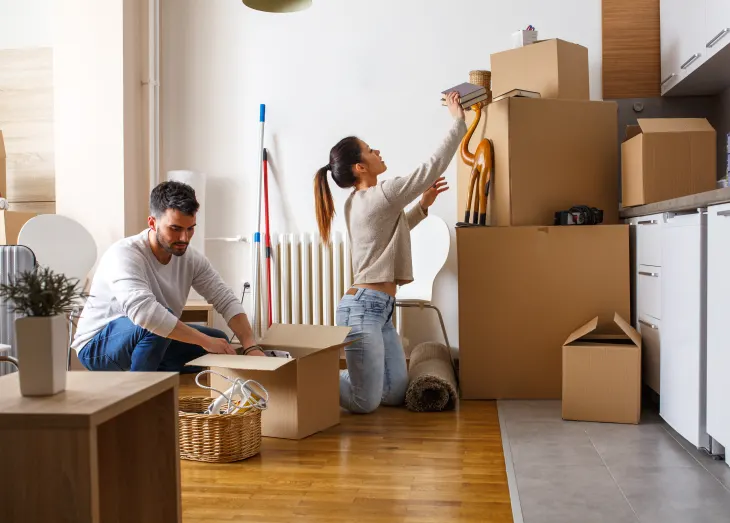 4. Start packing ahead of time
Packing is the most time-consuming part of moving. So, getting a head start on packing at least a few weeks before moving is better. You can start packing items you don't need regularly, like out-of-season clothes, extra furniture, kitchen utensils, crockery, or appliances. You can keep on packing little by little and leave the essentials for the end. Keeping up with your laundry to pack your clothes and avoid any issues while setting up at your new place is also recommended.
5. Set up utility transfers
Managing utilities, such as gas, electricity, cable, and internet, before moving is important for a hassle-free move. Canceling your current utilities and subscriptions is necessary so you don't have to deal with any cancellations or extra bills afterward. Similarly, setting up utilities in advance at your new home is necessary so that everything is already set up before you arrive.
6. Go from room to room
As mentioned above, staying organized is key to a stress-free move. So, while packing, we recommend you pack one whole room at a time. This will help you stay organized and avoid any confusion in the end. You can start by packing rooms that aren't used regularly, like the guestroom, the study, and so on.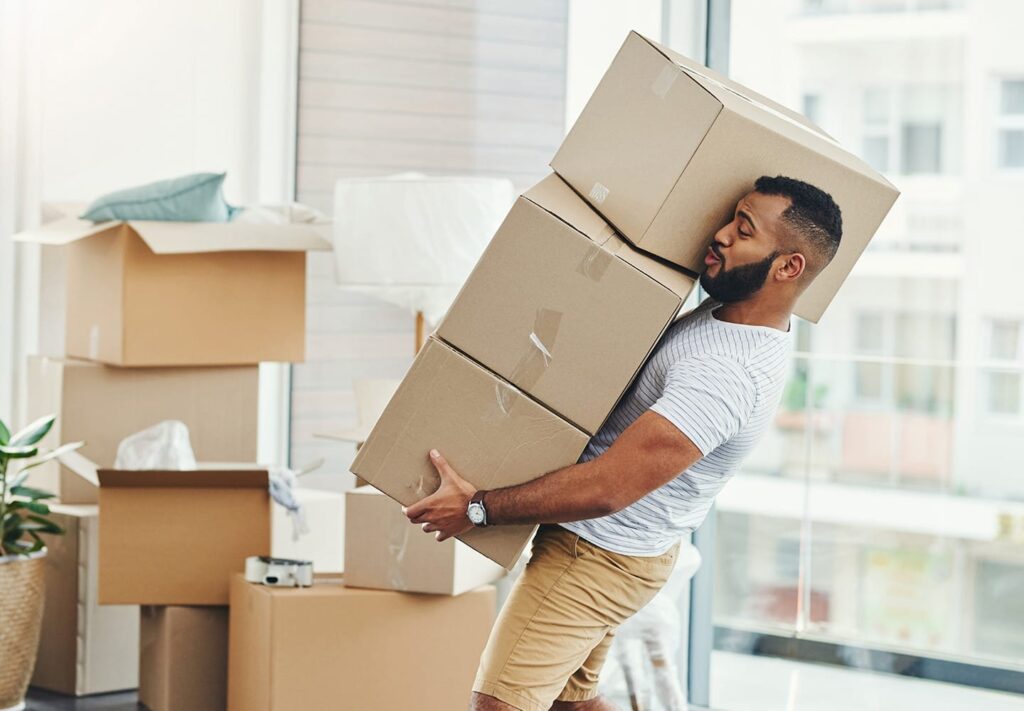 7. Get a helping hand
Moving can be overwhelming. You may feel like there is too much and little time to do. So, asking for help while moving is important as it can make the whole process easier. You can ask your family or friends to give you a helping hand while moving. You can also ask them to make meals for your family or babysit your children if you lack time.
8. Prepare an overnight bag
If you're moving cross-country, there's no doubt that you'll be tired by the time you reach your new home. And, at that time, you will have no energy to go through all the boxes to get what you want. So, we recommend you pack an overnight bag with all the essentials that will last you a few days. This way, you won't have to go through boxes as soon as you get to your new home, and you can unpack easily when you want.
Your overnight bag should include important documents, outfits, toiletries, medication, and kitchen utensils.
9. Label everything
Imagine going through multiple boxes just to get to a mug or a plate. Sounds annoying right? But you can avoid this hassle by labeling all the boxes properly, as it can save you a lot of time and effort while unpacking. You can use a marker or get a label maker to label all your boxes. You can also color code the boxes according to the room to make it even easier.
However, while labeling, it is necessary to avoid vague words or statements like kitchen or bedroom only. Instead, we recommend you label boxes clearly and mention their contents. For instance, if a box has mugs and cups only, label it 'Mugs' instead of 'Kitchen.' This way, you can get exactly what you want without any problems.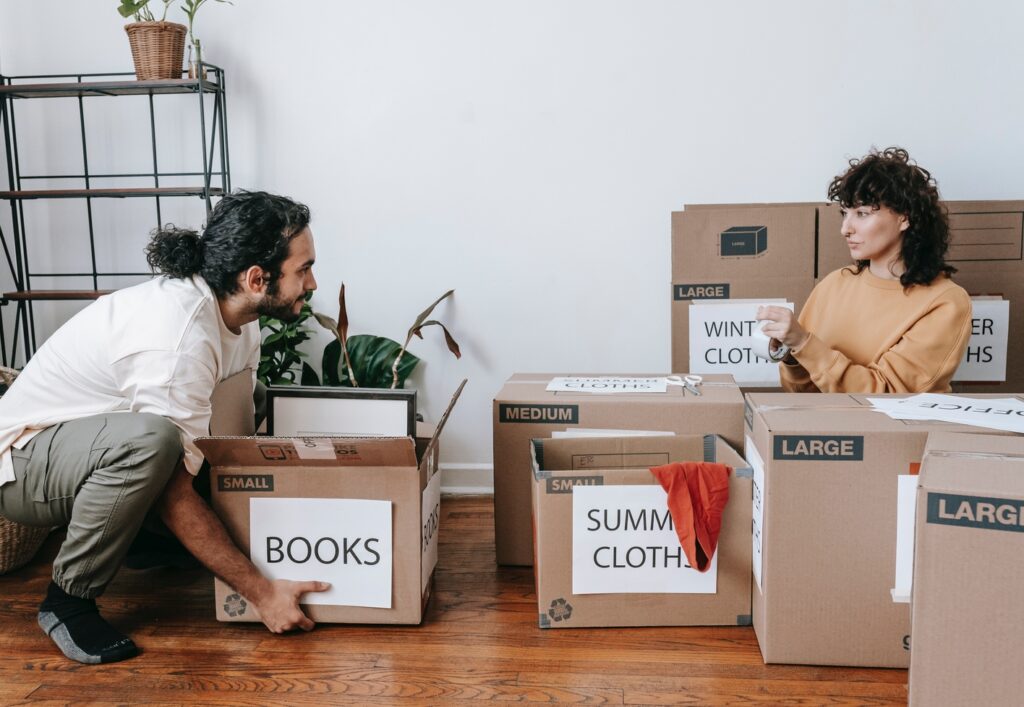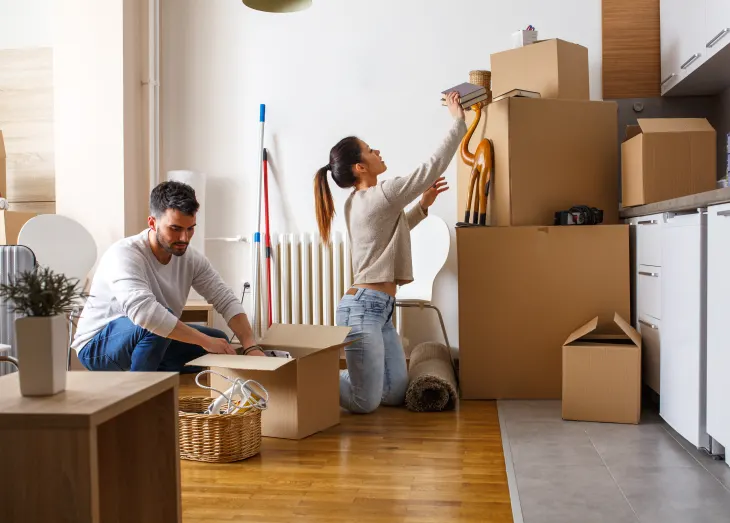 Concluding Thoughts
Moving to a new home is a big milestone. But there's no doubt that the actual process of moving can be stressful and overwhelming. So, it is necessary to approach it with a clear mind and in an organized manner. Following these tips and tricks can make moving much easier and more efficient. And, if you do it right, you might even turn it into an enjoyable experience. So, remember to stay organized and plan ahead to ensure a stress-free move.