Nurses have a highly demanding and taxing job, and there is no denying the fact. They encounter patients with different illnesses every day, work long hours, and often exhaust themselves while caring for others and doing a good job. However, concomitantly, a nurse's career is enriching and gratifying. The pleasure, satisfaction, and happiness derived from helping and caring for others is a highly fulfilling, unique, and unmatchable feeling.
What's interesting about nursing is that you can choose a specialization from myriad options. This way, nurses can focus on a particular field with a niche set of patients and excel at their job. Nurses pursue their specialization after completing their Nurse Practitioner program to gain more skills and expertise and improve their role. One such specialization is the Adult-gerontology acute care nurse practitioners (AGACNPs). AGACNP focuses on training nurses to treat and care for adult patients suffering from different aging medical concerns.
AGACNP is an interesting specialization since it is in high demand, full of diverse opportunities, and allows you to work in unique settings. However, becoming an AGACNP requires several skills and expertise, some of which we have mentioned below.
1. Patience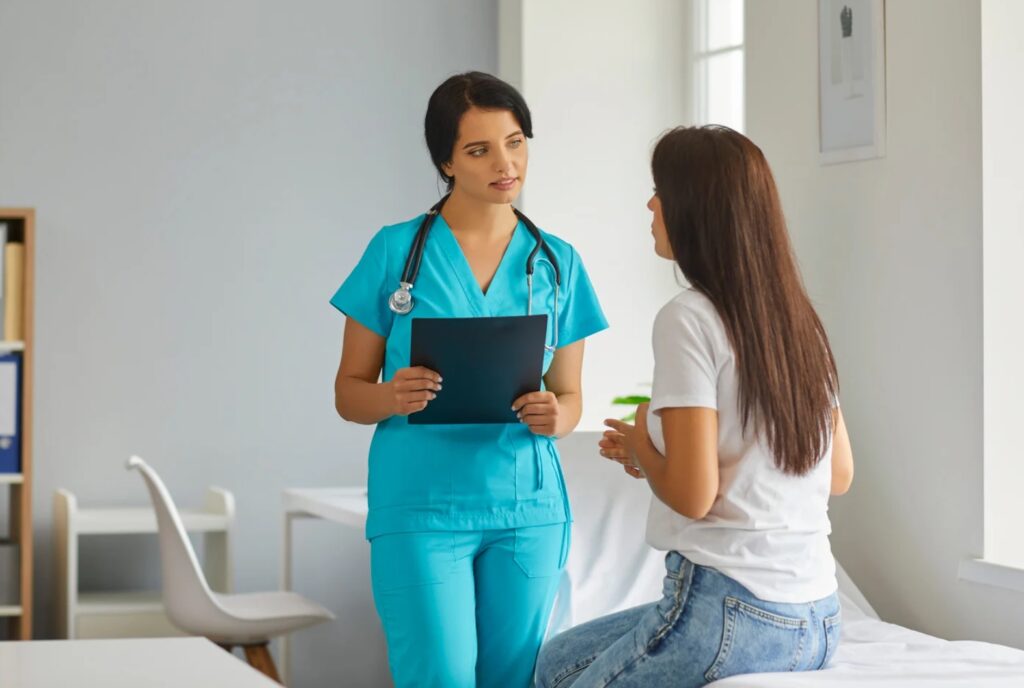 One of the first few things you learn in acute care np programs is how to build patience and persistence in yourself. Dealing with adult and aged patients can be a challenging task. Sometimes, more complex than dealing with minors and children because adult patients can be stubborn. They might refuse medication, not follow your orders, not come for timely checkups, and even refuse to consent to get treated in case of surgeries or other operations. However, as a nurse practitioner, you must understand that giving them time to understand and comprehend their situation is the best option. Patience and persistence can be advantageous traits in these situations.
You must try to converse with them calmly and lure them in the right direction without pressure. Remember, your ultimate goal is to collaborate with the doctors to ensure the elderly get good treatment and live healthy lives. Showing negligence or strictness will not lead to your expected results. Similarly, imposing rules can often result in heated arguments and stressful outcomes. Instead, practice patience and help them understand why opting for your suggestions is better for them.
Remember, patience is necessary to improve patient care, make others feel comfortable, and develop persistence. You can better focus on your long-term goal and objective, create stronger relationships, make more rational and realistic decisions, and avoid unnecessary stressful situations.
2. Communication skills
Communication skills are imperative in nursing. It is crucial to remember that good communication skills make a good nurse. Strong communication skills lead to an immediate understanding of a patient's needs, help in understanding the emotional state of patients, and boost knowledge of the social detriments to health. Further, effective communication can help track changes in care, identify specialized needs, and advocate for patients.
As mentioned above, dealing with older patients can be a task. Nurses dealing with elderly patients must have impeccable communication skills to overcome patients' stubborn behavior and encourage them to look after their well-being. Good communication skills can help nurses make patients feel understood and looked after. Remember, being a good communicator means understanding your patients and their family members' needs and requirements, showing compassion, and empathizing with them. Moreover, you must realize that communication is about talking and listening. If you are a good listener, your patients are more likely to trust you and follow your advice.
3. Attention to detail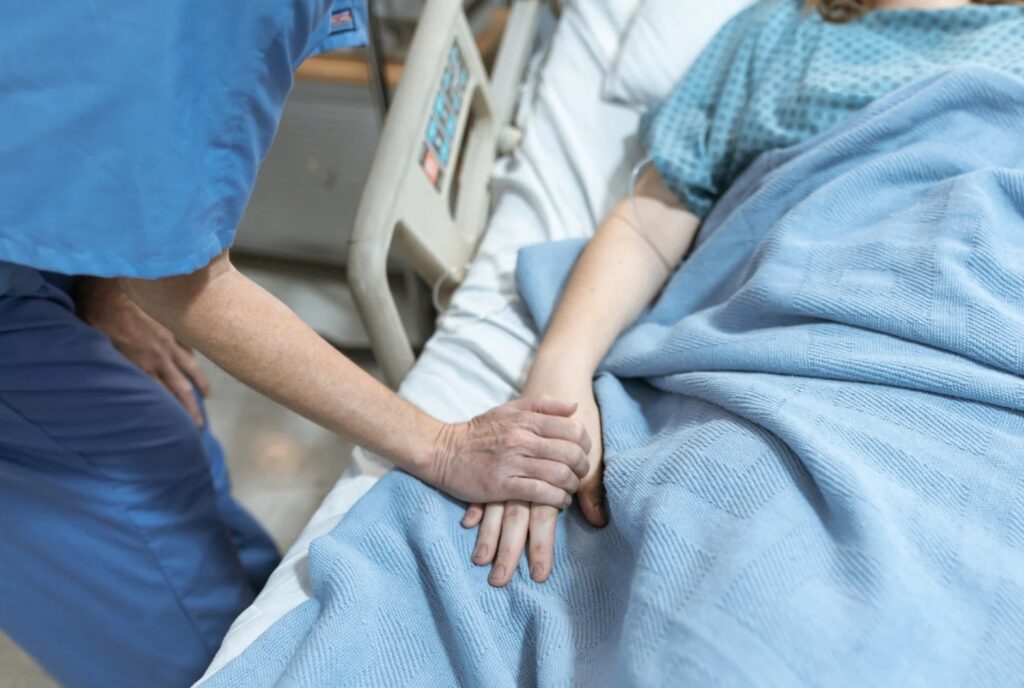 Aged patients will never tell you the whole story, primarily because of their weakening memory. If they feel ill, there is a high chance that they will leave some detail behind that can significantly impact their diagnosis or treatment. Therefore, your job as an AGANCP is to thoroughly examine your patients, repeatedly ask them about their concerns, and keep reminding them to think of something they might be missing before diagnosing them or starting their treatment. One of gerontology nurses' most noticeable professional characteristics is their command of preventive care.
As an assigned nurse, you must remain vigilant and constantly check patients' medical charts, complaints, and improvements. Attention to detail ensures your patient recovers entirely without further health concerns. Additionally, you must pay attention to their hygiene and nutritional intake.
4. Enthusiasm
While it is essential to show concern for your patients, you must also practice showing enthusiasm to do your job. Being enthusiastic about your role and about treating patients reassures them that they are in good hands. They are more likely to trust you and follow your instructions.
Nurse practitioners must be enthusiastic about their work. Remember, most effective nurse practitioners are passionate about their specialization, patients, and vocation. They are willing to both learn and teach. They carry this joy throughout their careers, propelling them into clinical, management, policy, and technology positions. They take pride in their profession as nurse practitioners.
Moreover, enthusiasm compliments empathy. Both traits allow you to demonstrate to your patients that you care about them and are willing to give your best effort to look after their health. A nurse's enthusiasm can alter how patients perceive situations, especially regarding waiting times, taking medications, and following doctor's orders.
5. Remain positive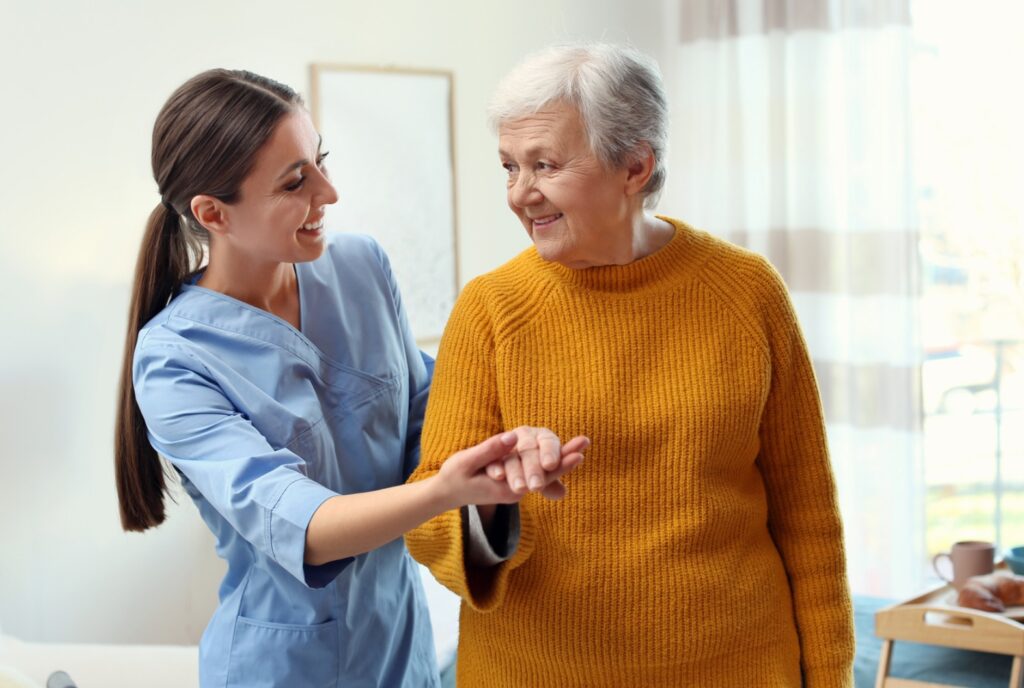 There is nothing worse a patient can encounter than a nurse with a pessimistic attitude. Remaining optimistic is vital for good patient care because it reassures patients and hopes that all will be well. Moreover, it helps avoid unnecessary stress, panic, and chaos.
Therefore, you must try your best to keep yourself and your patients as positive as possible and boost their morale. Make them feel good about themselves and keep reassuring them about their health. However, never give patients false hopes. They have all the right to know the truth about their well-being. If you have to break a piece of bad news to them, make sure to do it in a mannerly and hopeful way.
Wrapping up
Being a Gerontology Nurse is challenging. However, with a few skills and expertise, you can excel at your job and gain fulfilling rewards. Remember to be empathetic, honest, and active with your patients. Understand their emotional and physical needs, help them overcome any hurdles, and ensure they get the best patient care.