The bed plays a pivotal role in home decor, and there are many distinct bed types available to choose from online and in high street stores. As a large item, beds are not the cheapest furniture, but if you make the right choice, you will find you do not have to change your bed frequently.
Divan beds are a top seller in the UK, with the standard 4ft 6″ double being the most popular size. Divans have many advantages over other bed models, and here we look at some of the reasons why beds with a mattress are the leading choice of UK consumers.
Divan beds come in many sizes, and besides providing an excellent night's sleep, you can also use these beds during the day as a couch or a comfortable seating arrangement. Therefore, divan beds are suitable for guest rooms and homes without a living room, such as a bedsit, where you can use the divan for watching TV, reading, and when the time comes, for sleeping.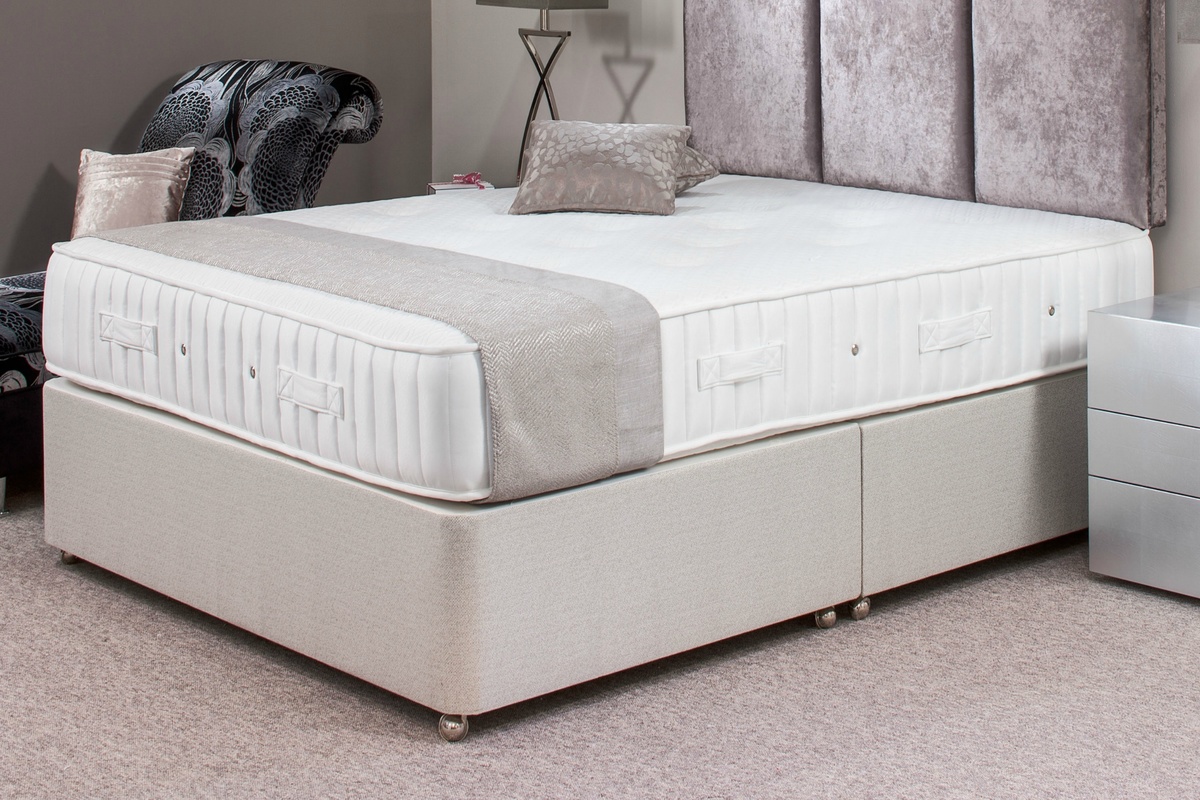 Divan beds are available in many different styles, with the most popular being upholstered fabric. You'll also find real and faux leather divans, which are a beautiful match for classy home decor designs. Hence, divans are available for just about any residential setting, and it is easy to match your new bed with the existing furniture.
A bedroom is a place where nobody enjoys clutter. For a double bedroom, a double divan bed is perfect because not only is the large bed a great place to relax, but it also has inbuilt storage so it can double up as a chest of drawers.
Double divan configuration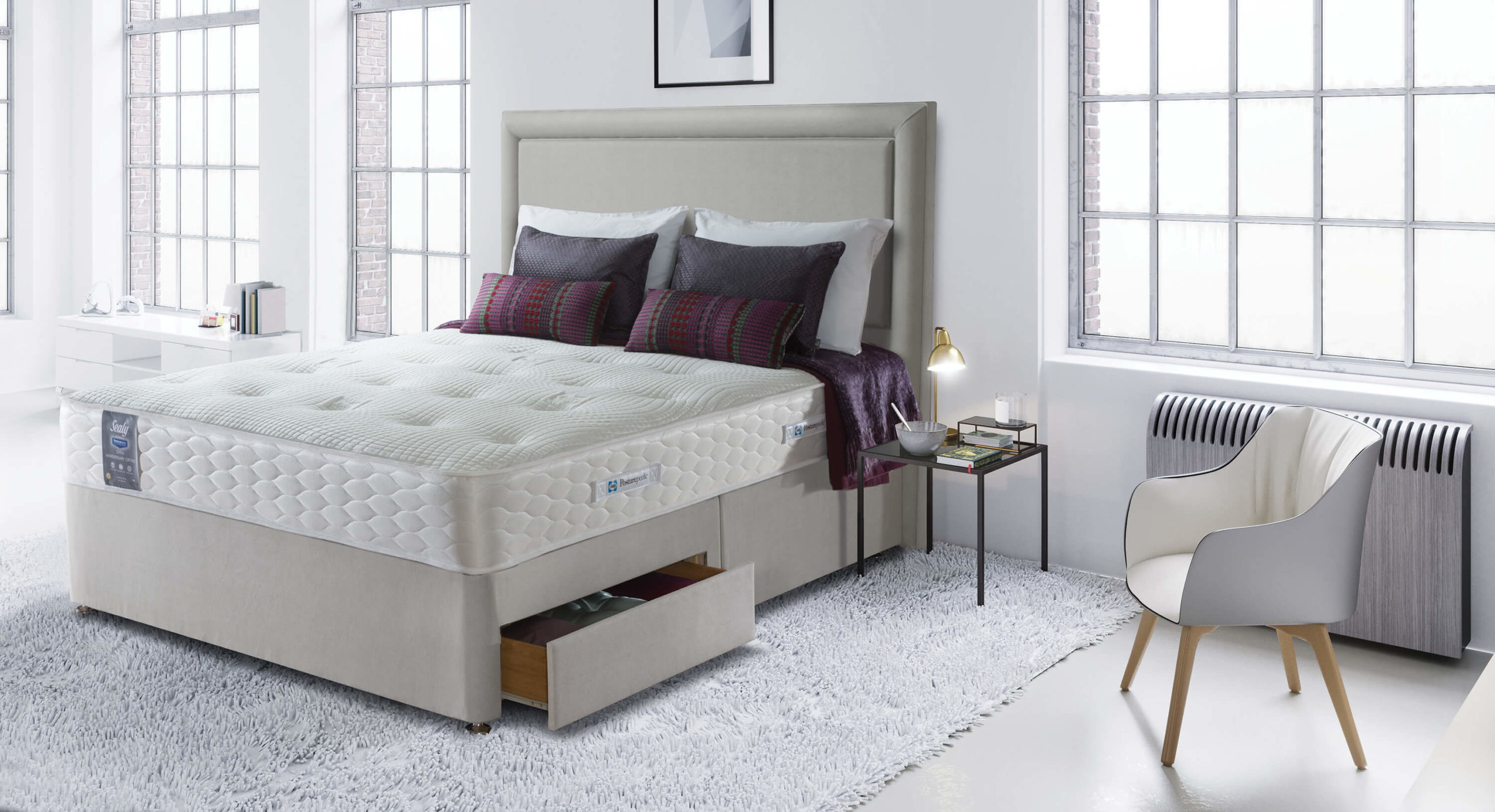 The double divan base usually comes in two or more separate pieces, which clip together to form a sturdy base. The base having two sections makes double divans excellent for houses with narrow hallways, staircases, and door frames, as many properties do not have large enough entrances to take a full-size bed base. But with a divan bed, the various parts can be brought into the house individually and then connected in the bedroom.
A divan base either has castor wheels to make moving the bed around a simple task, or wooden legs attached, raising it from the floor slightly like with a traditional style bed. When the mattress is placed on top of the base, the divan bed is ready to use.
Divan beds mattresses come in various types and styles; memory foam, hypoallergenic latex, pocket sprung, and open coil, to name just a few. Plus, there are orthopedic divan beds for back problem sufferers or people who like firm support.
What makes a divan different from an ordinary bed?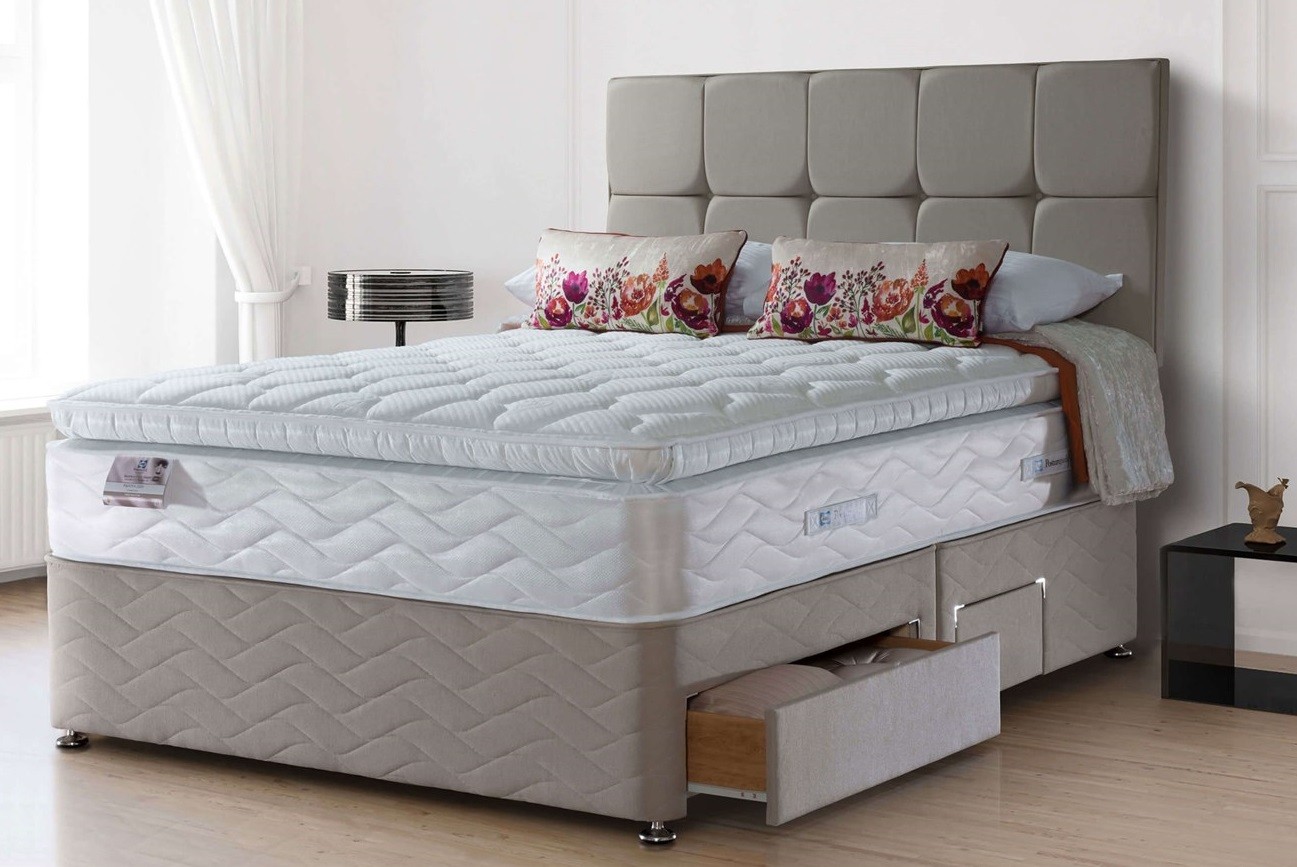 A divan bed is different from a regular bed because it has no frame supporting it. It consists of a box base that supports the mattress and an optional headboard. The solid base helps reduce wear and tear to the mattress and absorbs motion, providing a firm flat supportive construction for a mattress.
Types of double divans with mattresses
Divans come with the option of a soft or hard type. Platform tops are hard and provide more support for the spine than the softer sprung types. Platform beds do not yield much when you put your weight on them. Sprung edge divan bases offer a softer, more luxurious feel, which gives way more. This type of base resembles an armchair with cushions and padding. However, the mattress you choose will determine the exact extent of the bed's support more than the divan bed base.