When it comes to window shutters, they can serve a variety of purposes. They look fabulous and shutters are multifunctional.
Historians believe that the first shutters date as far back as the 15th century. Greek houses along the coast used marble shutters to protect them from the strong winds whipped up from the ocean. The use of shutters spread throughout Europe, people started to craft them out of woods where hinges and louvres for easy opening and closing. As designs advanced, they could adjust the amount of light that shone into a room and shelter it from the elements. These designs are very similar to the modern plantation shutters that first came to America with the Spanish settlers
1. Sunny Days and Peace and Quiet
Shutters give a room better light control than curtains.
Especially in the spring and summer months, where the sunlight is much stronger and more intense, having shutters can help reduce the direct sunlight you want in a room. Direct sunlight can cause a room to heat up and make cooling a room difficult. Especially if you are using an air-con kit as it can make it work even harder than normal. Shutters can elevate this problem by blocking out sunlight and trapping cooler air in the room. An advantage of having shutters is that you can control how much daylight you want to allow into a room, you can adjust the slats accordingly. When choosing shutters for your windows, make sure they are slightly taller and wider than the window.
Apart from blocking out the sun and controlling the amount of daylight you want to allow into a room, shutters also block out sound as well as adding a bit of privacy to your home too. You can either have the shutters wide open or closed, depending on your preference. They also keep the insects out! Shutters can help maintain an ambience to any room as they can be split into sections with each of their louvres. This enables you to be able to control the light coming into the room throughout the day
Many shutters come with a midsection privacy bar. This allows you to be able to open the top part of the shutter whilst maintaining your privacy by keeping the bottom section closed and vice versa.
2. Shutters Can Make Your Home Feel Secure
Shutters can also help you feel more secure in your home or apartments near Fort Wayne.
Shutters were invented to help combat the elements, but as designs progressed, people began to realise that they can also add an extra layer of security to their homes. Most shutters come with a lock or a latch and as they sit a bit further back from a window as well, this means that any potential burglar would have to break through the window as well as the shutter. As we have already discussed, shutters also add a degree of privacy. This can mean that any passers-by cannot look into that room and see any valuables it may contain.
3. Shutters Can Add Value To Your Home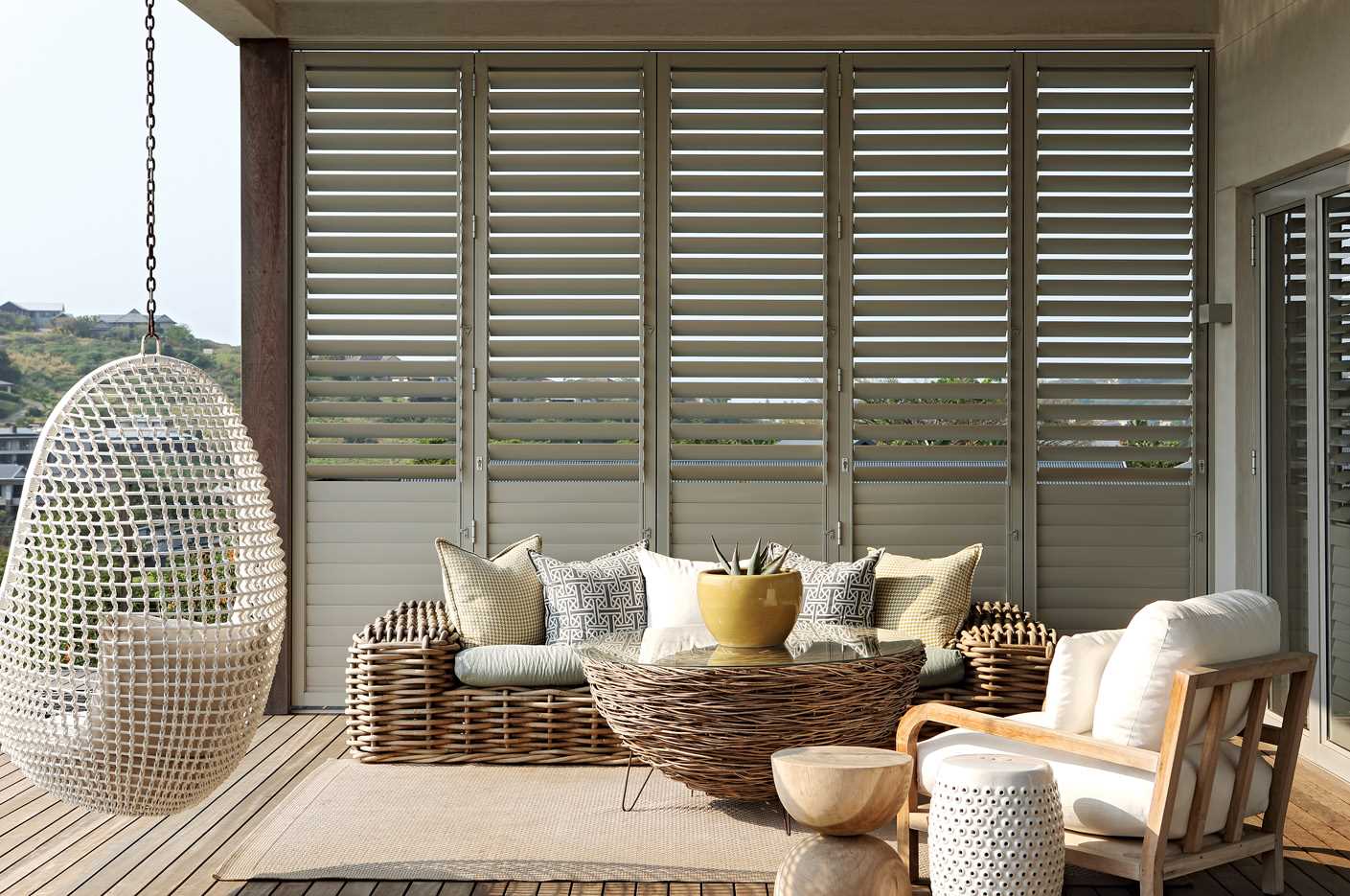 Apart from adding a certain amount of style to your home or 'kerb' appeal, shutters also help to insulate your property as they act as great insulators, keeping the warmth in and the cold out. So you don't need to have your radiators on full blast to heat your home during the colder months. This can add extra value to your property as well as the stylish look and plantation shutters are one of the most common types of shutters you see in many homes.
Simply having shutters in your room will add an extra layer of insulation. Which can help reduce your energy bills at the same time as well as adding a timeless and classic appeal to your home.
4. Shutters Are Easy To Maintain
Everyone likes to have an easy piece of furniture to clean, and shutters are no different. Having shutters saves the hassle of having to take down curtains to clean your windowsills and windows. The shutters themselves are also very easy to maintain and to clean too. Simply wipe down the slats once a week with a damp cloth and that's all you need to do! But we do suggest checking the fittings and screws monthly just to make sure nothing is loose.
With shutters being easy to maintain and clean this also helps those who suffer from allergies as shutters don't allow irritants such as dust to accumulate.
5. They Will Last a Lifetime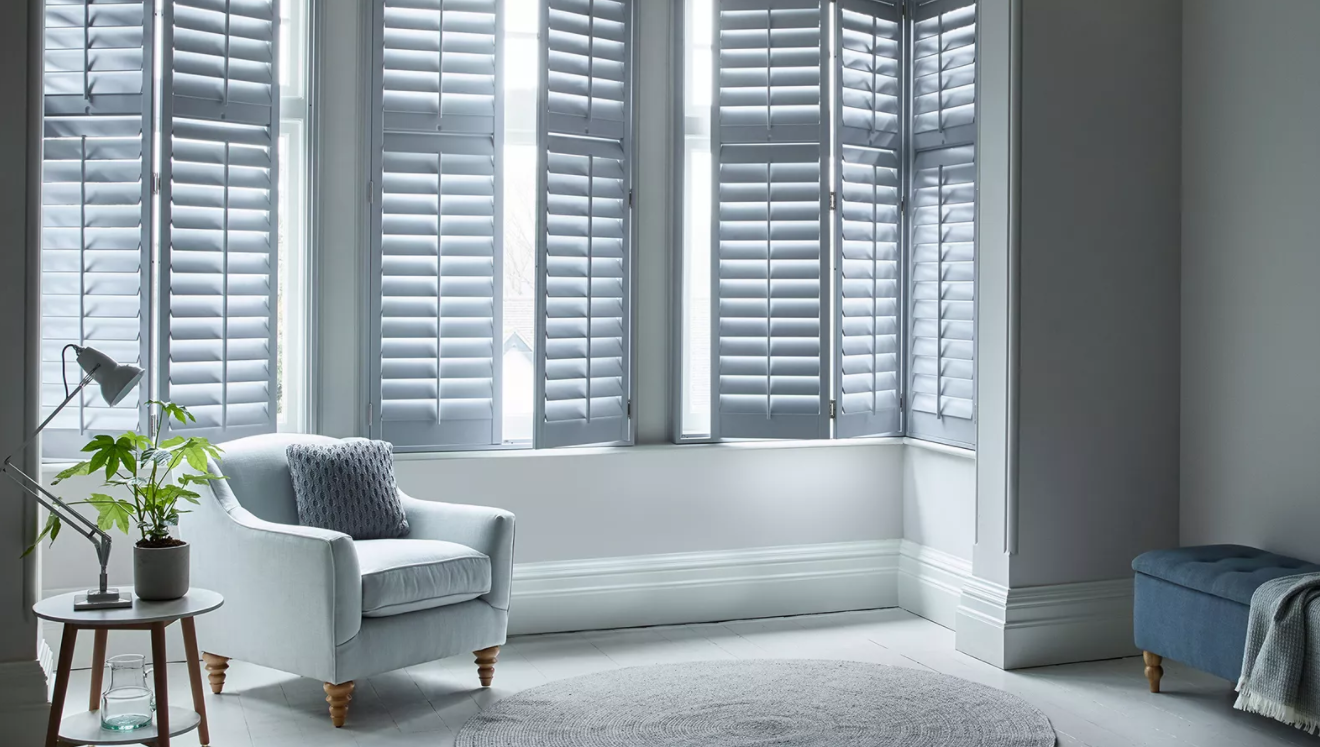 Installing high-quality window shutters when installed by a qualified fitter will last a lifetime. They are custom-built from strong and durable materials and if looked after will never need replacing. If you choose as an example, aluminium blinds have a shorter life span than shutters made from wood.
Just like their durability, the design of your indoor shutters can be timeless and there are so many styles to choose from. Whether you live in a traditional home or a newly built, modern apartment, indoor shutters can make your home look more elegant and refined.
If you have your heart set on buying shutters for your home. Here are a couple of things we recommend you do before purchasing
Step 1
Measure your windows first.
You measure the width from the outside of the window frame to the left to the outside of the window frame to the right
Measure the height from the windowsill to the top of the reveal
Step 2
Decide on what type of shutters you want for your room or house, be it café style or plantation as examples.
Step 3
Choose the right colour shutter for your room and that it matches the room's interior.
Having shutters fitted to your home looks aesthetically pleasing, adds extra security and can help reduce your energy bills. Shutters have been in use in homes since the 15th century and are still to be found in many homes today.