Sylvia Weinstock, the Queen of cakes, once said "I don't do fondant." Well I guess she's changed her tune, because I see a lot of her work around and it's all fondant.
Let's face it: When it comes to achieving a perfectly smooth finish on a cake, nothing beats fondant. Nothing.
Some people object to the taste of fondant. In his book Ace of Cakes, Duff Goldman states that fondant is meant to be peeled off, not eaten. I disagree. If it's not meant to be eaten, why put it on a cake? My objection is to the gumminess of the fondant with the crumb of the cake. It's the two textures that I dislike, not necessarily the taste.
Fondant is the only component of my cakes that I don't make from scratch. I've been using the same brand for years, but I wanted to find out if there was another that would work better for me. So, I conducted a decidedly non-scientific study of five brands of fondant. Here's what I rated them on:
Consistency. It is important that your fondant look, taste, feel, and work the same every single time so you know what to expect. (Which is exactly why I purchase my fondant. Homemade fondant is completely unpredictable.) Every batch should yield the same results. If some batches are overly stretchy while others are completely dry, it makes for a very frustrated baker (and sometimes a very sad looking cake).
Texture. I want my fondant to be smooth and pliable, but not too smooth or pliable. It has to have a good amount of elasticity, but shouldn't shrink back when it's rolled out. It has to stand up to kneading and can't be too buttery soft in my hands, but it has to be easy to work color into.
Working Time. Quality fondant gives you a significant amount of time to work with it before it becomes too dry. Cheaper fondant dries out too quickly.
Taste. I mean, come on, people are eating this stuff.
Here are the results in order of best to worst. I must emphasize that this is strictly subjective and based on the criteria that I feel are most important. I recommend conducting your own test to determine which fondant works best for you.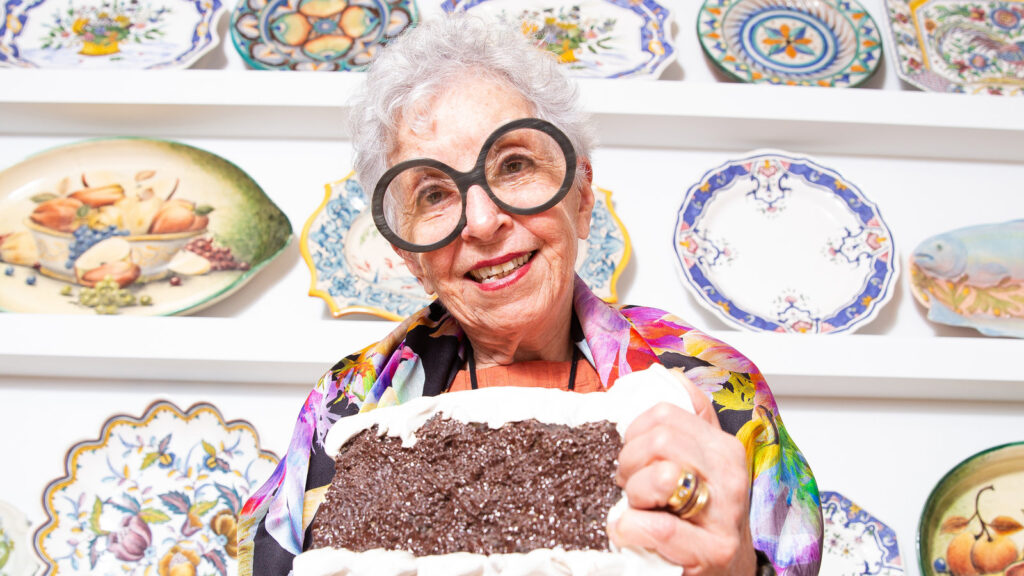 #1: Satin Ice Fondant. There are several reasons Satin Ice is the fondant of choice for many bakers. It's consistent and easy to handle with a mild taste and superior working time.
#2: Bakel's Pettinice. A close second to Satin Ice, Pettinice is reasonably consistent (although I once got a batch of their gumpaste that never dried) with a pleasant taste. It can be difficult to find in large quantities (Pfeil & Holing sell a 15-pound bucket) and was somewhat softer than I prefer.
#3: MASSA. A relative newcomer on the scene, Massa is distributed exclusively by Albert Uster Imports and was developed in conjunction with Nicholas Lodge. I would describe Massa as a bit gritty but with good flavor. Perhaps it was because their sales rep gave me a sample in a plastic bag (rather than an air tight container), but I found it a bit dry and therefore hard to smooth.
#4: Fondx. I know Fondx is Bronwen Weber's fondant of choice, but I thought it had a chemical-like taste and was just way too stretchy. (Of course, she might like that quality in a fondant.) Have you ever made your own pizza dough, and no matter how you roll, pull, beat, or stretch it, it just keeps going back to its original shape? That was my experience with Fondx. It was just too elastic for me.
#5: Wilton. Although Wilton's Ready-to-Use Fondant is easy to find and very consistent, it dries out way too quickly. I actually really like the bubble gum-like flavor and sugary crunch of the Wilton fondant. However, while it can be significantly cheaper than some of the professional brands, it becomes excessively dry and crumbly, rendering it unusable, so any savings is quickly lost.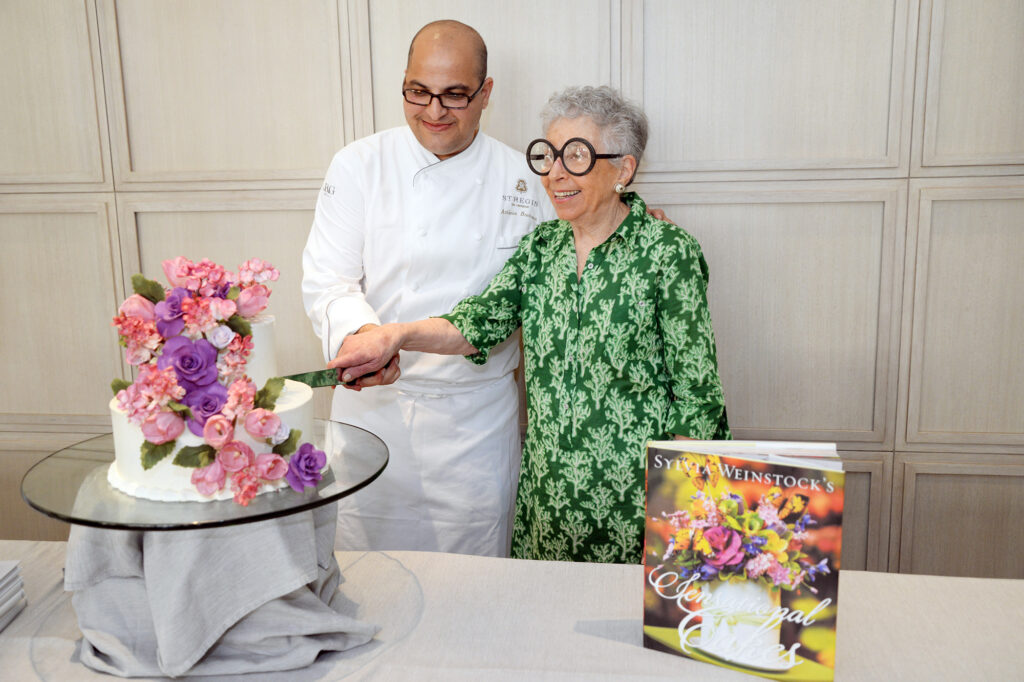 Not tested: Fondarific (which claims to have an "unlimited worktime") and Choco-Pan (made with white chocolate). According to their website, "Choco-Pan® covers at a rate nearly double that of traditional rolled fondants at a competitive price." Sounds like a must-try to me.
Many people ask me whether or not fondant can be refrigerated. A while ago (and more recently than I care to admit) after a particularly harrowing delivery, extremely high temperatures, and my first unhappy bride, I contacted my friend Melody of Sweet and Saucy Shop to tell her about the ordeal. She mentioned that she refrigerates her fondant cakes. I had always learned that you can't refrigerate fondant, but Melody said it was fine, and she was right.
Today, I refrigerate all my cakes after they're covered in fondant. To avoid condensation, I set my refrigerator to the lowest possible temperature to minimize the difference between the refrigerator temperature and the air temperature. Ron Ben Israel, my culinary hero (and boyfriend, unbeknownst to him), actually had a custom humidity-controlled refrigeration system built in his studio (which is why he's my boyfriend). That said, condensation will form on the cakes when they're taken out of the fridge, particularly on warm days, but I find that it evaporates rather quickly. It is imperative that you not touch the cake while it's still wet or your fingers will stick and you will see fingerprints, even after it dries. (Note: I don't refrigerate my sugar flowers. Because the petals are often very thin, any amount of water or condensation would weigh them down and cause them to wilt.)
I would love to hear your thoughts on the different fondant brands. Please feel free to share.
Comment on "Fondant Reviews ─ Sylvia Weinstock"
Elsa Mailloux
Thanks for this!

I live in India at the moment and have no A/c in the kitchen (Hell), whether its hot or cold, I've never managed to make a fondant (MMF or otherwise) that didn't crack and turn me into Cruella Devil when anyone stepped in the kitchen. For this reason I've been slaving away with saggy marzipan for three years, unable to cover a whole cake in one go because, well, it sags. I recently decided to go for ready made fondant and tried sone Vizyon/Polen brand, from Turkey,, and although it has a decent texture, it dries out fast and more importantly tastes of washing up liquid. I tried some Satinice a friend had bought for me to make her some dolphins the other day, and under the same atmospheric conditions, I have to say the cheaper Vizyon performed much better. The satinice was so stretchy that I ended up with a couple of walrus looking dolphins that I had to scrap! I had to freeze the fondant for 20 minutes in order to be able to model one dolphin at lightning speed, by which time it was too late to make another.

I want to try Satinice again, but boy was it mushy and elephant skin-y under adversely conditions. I'm a bit stuck with the cheaper one!

Erica OBrien

Hi Elsa,
I feel your pain. Someone recently recommended Carma's Massa Ticino Tropic, which is specifically formulated for tropical (i.e., humid and hot) climates. Perhaps you'd like to try it?
Best of luck!
Erica
Cynthia
I so appreciate your test. I was thinking of doing something like this, but, am pleased that you beat me to it. I work mostly with buttercream, but, for wedding cakes, I love the look of fondant. I recently used Satin Ice for the first time. Absolutely, love the flavor, but I found working with it rather sticky. It didn't seem to roll out smoothly and once on the cake, developed elephant skin look. I so want to use it because of the taste, but, I am a bit afraid to try it again. Also, I found that you CANNOT paint this fondant. It swells and cracks. Very disappointing. Is there a fondant that taste good and is paintable?
Reply

Erica OBrien

Hi Cynthia,

I'm surprised it got elephant skin. I've found it to be very consistent, but occasionally I've gotten a batch that was drier than normal. A few things to try are to work as quickly as possible,
exposing it to air for as little time as you can, and to use shortening (rather than cornstarch or powdered sugar, both of which have drying effects) for rolling out.

What are you using to paint? I've not had the problem of it swelling and cracking.
Jenniffer White
In one of his classes, Mike McCarey told us to enclose the finished font cakes in a large garbage bag and tie it with a pipecleaner. Once removed from the cooler, not matter the temp, you take the bag off and NO CONDENSATION. it works but it's a pain and will wreck some decos, but sometimes it's necessary. It also allows me to put the flower on if they aren't too delicate.

As far as fondant, I love Elite for covering. It never cracks or show wrinkles like satin ice. I like other fondants for other uses, but covering is by far Elite!
Laura Pokas
Can extract/flavoring be added to Satin Ice?

EricaOBrien

I'd say no. The liquid in the extract or flavoring would compromise the integrity of the product. However, you can contact them for a definitive answer.
Teri
Choco-pan tastes incredible – it's an easy sell to those who "hate fondant". In my new fridge though… it sweat while still in the fridge. I've never had satin ice sweat, but maybe it's the new fridge settings. Humidity controlled fridge Ron?! WOW – he's remarkable!
Rachael
I use Chocopan ans think you should most definitely try it for yourself. I think is has great workability and a fantastic flavor compared to the other brands.
Andrea Superfine
I usually make my own fondant with white chocolate (so it comes out kinda ivory due to the cocoa butter), but have to confess I needed something straight WHITE for a recent cake and went to Satin Ice. It was cracky on the corners, and didn't heal nearly as well as the more elastic home-made, but it seemed okay taste-wise.

I take issue with the fondant-apologists who tell brides to 'just peel it off.' That's not a solution, and brides shouldn't have to lift a finger to eat cake. We should be offering clients something that works perfectly, without any work. Right? Right.

I *do love* the Satin Ice chocolate fondant. It's yummy, it smells strongly of brownies, and clients freak out on the look and scent.
Kara
I make my own fondant, and I have recipes that are both vegan and that use gelatin. The only ones that I buy are black and red, since they're such nightmares to make from scratch, and for those I get SatinIce. I'd like to try the chocopan, mainly because I assume it tastes better, but I don't think it comes in colors, so that kind of defeats the purpose.
Jennywenny
Wow, what awesome information!

I generally use fondx because it is the cheapest, but it seems to work pretty well for me.

I also like satinice. Its also vegan, which is really handy, since most of the fondant is made with gelatin.

When I found out that the pettinice stuff was from new zealand, my morals just didnt allow me to use sugar from half way across the ocean!!

I recently got a tub of the 'duff fondant' which I gather is actually the same as fondarific. It smells like candy corn and some people like it more, but it has lots of shortening and whey in it, so it never hardens, and you'd have to worry about any marks left by touching it. I think it might be better for some applications, and for beginners.