Your home's exterior is the first thing people notice when they drive by or come to visit. This calls for making a good first impression with an attractive and well-maintained exterior, which can also increase your home's curb appeal and value.
Did you know that even though prices of homes in Lansing, MI, increased by 2.8% as of September 2023 as compared to the previous year, the number of homes sold declined significantly? There were only 151 homes sold as compared to 209 sold in the same month last year.
Moreover,  Lansing, MI, with its population of 114k people, boasts a diverse community where 10.9% of its residents were born outside of the country, meaning there's an appreciation for varied architectural styles and exterior aesthetics.
Hence, paying attention to your home's exterior can help you reap monetary benefits in the future.
Here are eight ideas to consider to give your home exterior more visual appeal: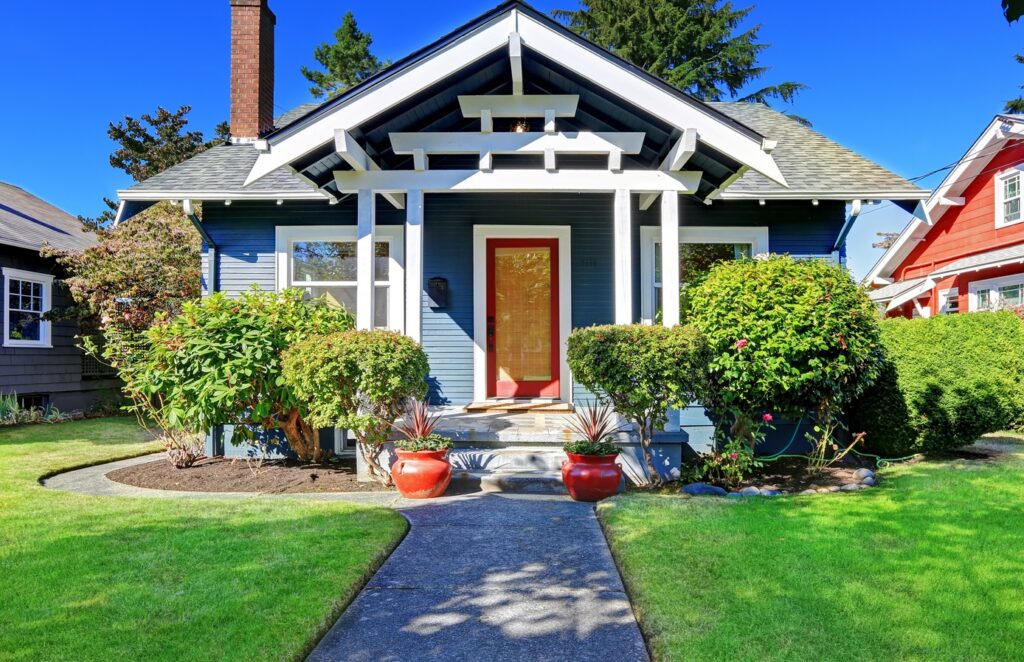 1. Consider Re-Siding and roofing for Major Curb Appeal
With the median year in which properties in Lansing were built being 1959, many homes in the area have exteriors that might be showing signs of wear and tear. This age factor makes both re-siding and roofing important considerations for homeowners who are looking to give their homes a facelift.
If your home's existing siding or roof is in poor shape, consider vinyl, cedar, and fiber cement, as these are popular siding options known for their durability and aesthetic appeal. Remember, your roof plays a big role in both protecting your home and boosting its curb appeal. With Lansing's freezing and windy winters, a robust roof is important. You might even think about getting a commercial roofing contractor to do the job for you.
If you reside in the Greater Lansing area, search for a reputable Greater Lansing, MI commercial roofing company to get an idea about long-lasting roofing materials and designs that are popular in commercial setups. Such insights are not considered odd for residential settings. Rather, they guarantee a roof that not only looks outstanding but also lasts for years in extreme climates.
Also, investments in re-siding and roofing pay dividends and significantly boost your home's value. You could even start your business venture from home once you've invested in a strong and appealing home exterior!
2. Give Your Front Door a Facelift
Your front door is one of the first things guests will see when they arrive at your home, so upgrade your front door and entryway to make a great first impression. Consider painting or staining your front door in a bold, eye-catching color to make it stand out.
Black, red, and blue front doors are popular options, or go for a natural wood stain that highlights the door's grain. Updating door hardware like knobs and handles can also provide a facelift. On top of that, flank your front door with decorative potted plants or flowers to provide a welcoming pop of color. You can install sconces or pendant lights to illuminate your entryway at night, and adding a new welcome mat can also help spruce up your front door area.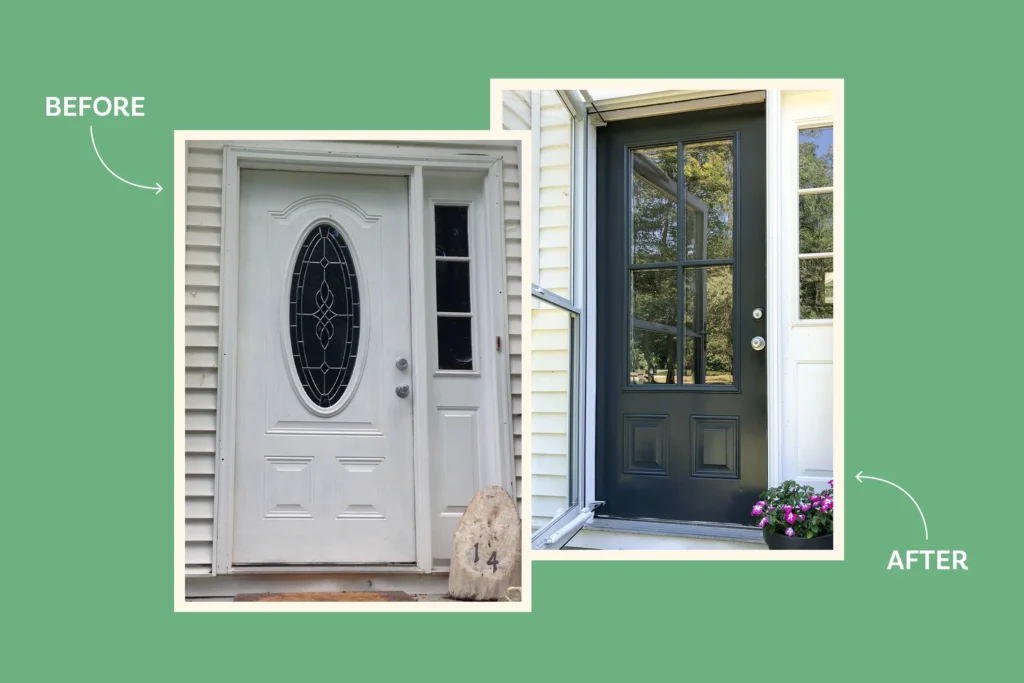 3. Give Your Home Curb Appeal with Landscaping
Well-designed landscaping does wonders for improving your home's curb appeal. When landscaping the front yard, focus on creating visual interest and accentuating the home's best features.
Plant flowers in beds along the front foundation and in pots on the porch or front steps. Evergreen shrubs, ornamental grasses, and small trees can provide structure and year-round color. You can also install hardscaping features like pathways, borders, and garden benches to complement the plantings.
A freshly mowed, edged, and mulched lawn also goes a long way toward making your home look neat and well-cared for.
4. Improve the Driveway and Walkways
Don't overlook your home's driveway and walkways. Repairing cracks, pressure washing, and resealing an asphalt driveway can make it look brand new. For a concrete driveway, power washing is key to removing stains and revealing the concrete's true color.
Update the look of a tired driveway with new pavers or stamped concrete. For walkways, replace cracked and uneven sections to improve safety and aesthetics.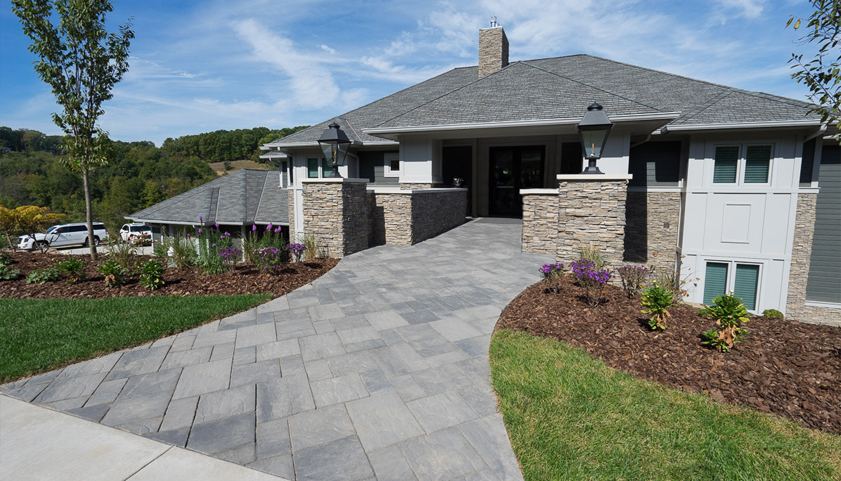 5. Give Your Home a Fresh Coat of Paint
A new coat of exterior paint can instantly boost your home's curb appeal. Go for neutral, earthy tones like beige, gray, and brown, which have broad appeal and pair well with landscaping. White and black are classic paint colors that look sharp and elegant.
For a bolder look, paint your home's exterior in a deeper, richer shade like navy, maroon, or sage green. The possibilities are endless when selecting exterior paint colors. Just make sure to choose colors that complement your home's style and existing features.
Before painting, properly prep and repair any damaged wood or siding. Use high-quality exterior paint formulated to withstand the elements.
6. Install or Update Exterior Lighting
Proper lighting is key for showcasing your home's exterior features at night. You can accent your home's architecture with attractive wall sconces, post lights, and pendant lights.
Additionally, consider installing lighting along pathways and driveways to improve visibility and safety.
Update old, outdated exterior fixtures. You can swap bulbs for energy-efficient LEDs that last longer and save on electricity costs. Moreover, you can use smart technology like motion sensors and timers to control exterior lighting.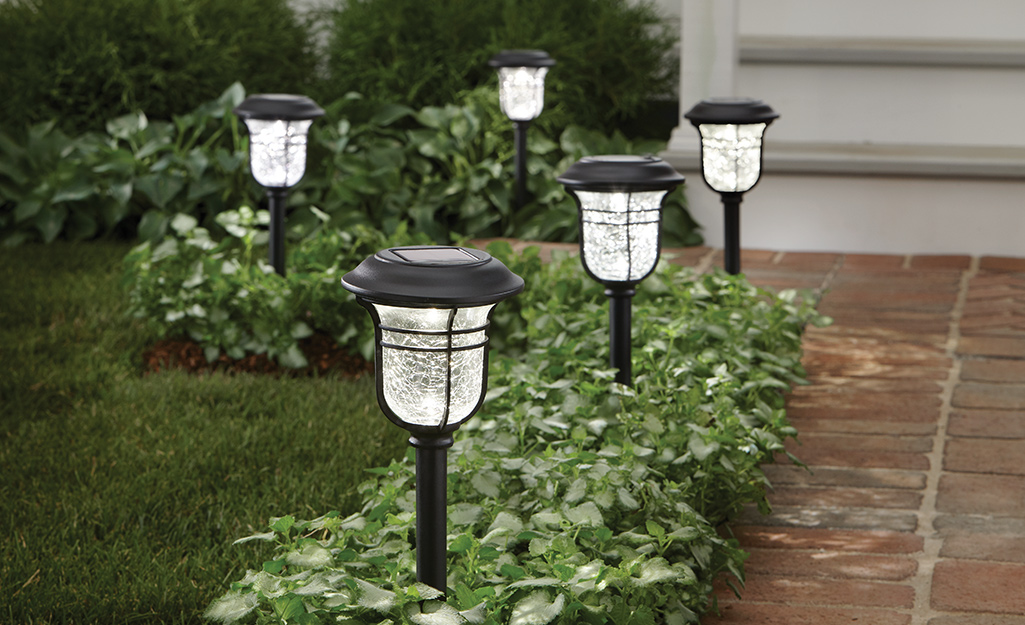 7. Add Visual Interest with an Accent Wall or Shutters
An accent wall featuring a different color, texture, or material adds character and visual flair to your home's exterior. For example, use natural stone or manufactured stone veneer on a front-facing wall for rustic appeal.
Board and batten, shiplap, and other types of wood siding make interesting accent walls. Painting one wall in a bold, contrasting color to the rest of the exterior also makes it stand out.
Installing shutters is another way to enhance your home's curb appeal. Opt for shutters in a color that complements the exterior paint scheme. Though non-functional, exterior shutters add architectural detail.
Conclusion
With creativity and smart improvements, you can enhance your home's exterior to make a superb first impression while increasing its value. Curb appeal projects like landscaping and an updated front door have a big visual impact without breaking the bank.
Properly maintaining and renovating your home's exterior over time keeps it looking its best. A robust exterior can also improve your home's functionality for commercial use if you decide to start a venture or establish a workplace for your online business. So, use these tips to boost your home's curb appeal and give it the exterior it deserves.