Italy, the land of breathtaking architecture, pizza, and picturesque landscapes, is a dream destination for many.
From the charming streets of Rome to the romantic canals of Venice, Italy offers a diverse range of experiences that can make any traveler's heart skip a beat.
So, if you're planning a trip to this beautiful country, here's your ultimate Italy vacation bucket list — a collection of must-visit places and experiences that will make your journey unforgettable.
Hike the Cinque Terre Trails
The Cinque Terre, a series of colorful seaside villages, is a hiker's paradise. There are over 120 km of trails along the Cinque Terre coastline, with 48 hiking trails available.
The best part is that the Cinque Terre National Park has no entrance fee. However, you will need a special ticket for the two most famous trails: Monterosso to Vernazza and Vernazza to Corniglia. All other trails are free.
Witness the Lost City of Pompeii
Recently featured in the Disney+ series Loki, Pompeii's story has gained newfound popularity.
This once-thriving city, over 2000 years old, vanished almost overnight.
In A.D. 79, Mount Vesuvius erupted and spewed smoke and toxic gas. Pompeii was quickly buried beneath a suffocating blanket of ash, preserving it for centuries.
So, if you make a trip to Italy, definitely explore the haunting ruins of this ancient city.
Try Authentic Italian Pizza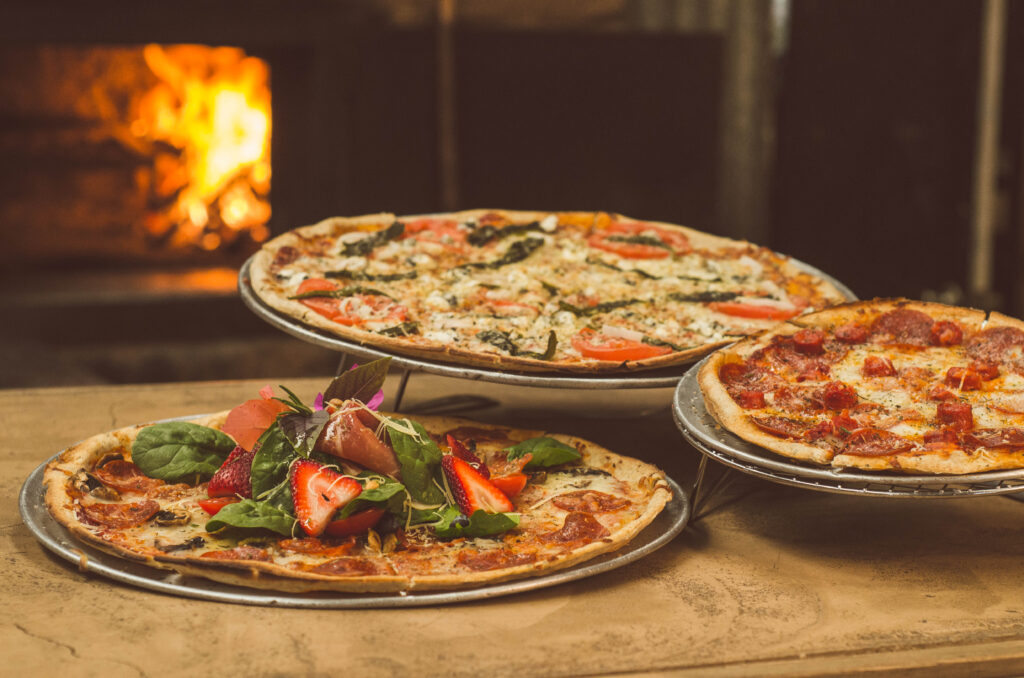 When you think of Italy, you instantly think of pizza. Italy is the birthplace of pizza, and sampling it in its homeland is a pilgrimage every food lover should make.
Pizza in Italy isn't just food. It's a cultural tradition. It's unlike anything you've ever tasted elsewhere. From classic Margheritas to more exotic options like Boscaiola, Diavola, and Stagioni, these mouthwatering pizzas are a testament to Italy's culinary excellence.
Visit the Chocolate Valley
Tuscany has an area with a massive concentration of master chocolatiers and prestigious chocolate shops. It has come to be known as the Chocolate Valley, and it's a paradise for chocolate lovers.
Be sure to try their dark chocolates and Sicilian orange gelato, which are legendary.
And if you happen to visit the Chocolate Valley during the first two weeks of February, you also get to enjoy the famous Handmade Chocolate Fair!
Snap Pictures with the Leaning Tower of Pisa
What was supposed to be a simple bell tower has turned into a UNESCO World Heritage site, all because of its iconic 4-degree tilt. And no trip to Italy is complete without a classic photo-op with the Leaning Tower of Pisa.
To get the best photos, you need to beat the crowds. Arrive at 9 a.m. when the site opens or in the late afternoon, around 5 p.m., when the crowds begin to disperse.
Ski in the Alps
Skiing is a must-try adventure if you're visiting Italy in the winter. Italy's part of the Alps is blessed with some of the best ski slopes in the world.
Whether you're a seasoned pro or trying to ski for the first time, you're sure to find suitable terrain for you.
Most resorts in the Alps are family-friendly, offering kid's programs and ski schools. It's the perfect destination for a family winter vacation.
Toss a Coin in the Trevi Fountain
According to local myth, if you toss a coin in the Trevi Fountain, you're destined to return to Rome. Stand with your back to the fountain and toss the coin over your left shoulder.
If you toss two coins, you'll fall in love with an attractive Italian. Toss three, and you're destined to marry them!
And your wish isn't just personal; it's also a way to contribute to a good cause. The coins recovered from the Trevi Fountain are donated to the Rome branch of Caritas, a charitable organization.
Go for a Gondola Cruise in Venice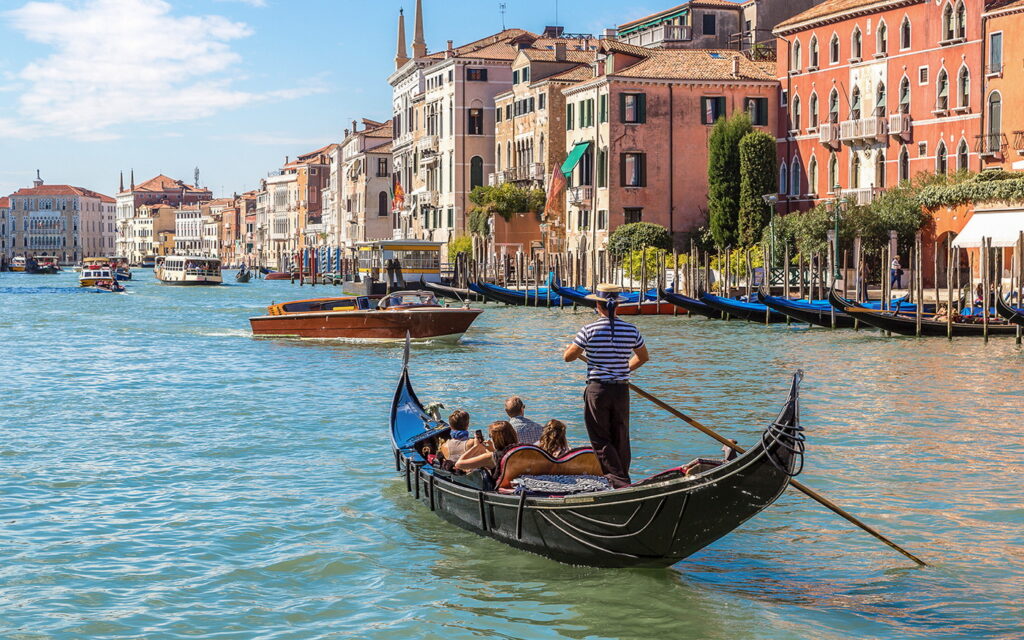 What makes Venice so iconic is the fact that it's completely car-free. And one of the most fun ways to get around is by taking a gondola ride.
Glide along the 150 canals that crisscross Venice, and let the rhythmic sound of the gondolier's oar strokes serenade you.
Your gondolier may even regale you with local tales and anecdotes about Venice's rich cultural history.
If you're visiting Venice, DO NOT miss the 45-minute trip to the island of Burano. The colorful fisherman houses look super cute and provide the perfect backdrop for your Instagram pictures.
Explore the Smallest City in the World
With a minuscule 0.49 km2 landmass and a population of just over 750, Vatican City is the smallest city in the world!
Beyond its diminutive size, the city carries immense religious and cultural significance. It's a place dedicated and consecrated to God, making it the spiritual epicenter of the Catholic Church.
Relax on the Amalfi Coast
If you're looking for a laid-back and relaxing vacation, the Amalfi Coast is the place to be. Enjoy fresh seafood and bask in the Mediterranean sun.
Or rent a car and drive along the winding coastal roads. Make sure you don't leave without trying Limoncello. It's a sweet lemon liqueur and a specialty of the region.
Get Artsy in Florence
Florence is a city that is home to some of the most iconic paintings and sculptures of all time. When you visit Florence, be sure to check out these masterpieces:
Michelangelo's David
Botticelli's Birth of Venus
Vasari's The Last Judgement
Masaccio's Holy Trinity
Titian's Venus of Urbino
The Fountain of Neptune
Ghiberti's Gates of Paradise
Michelangelo's tombs
Marvel at the Colosseum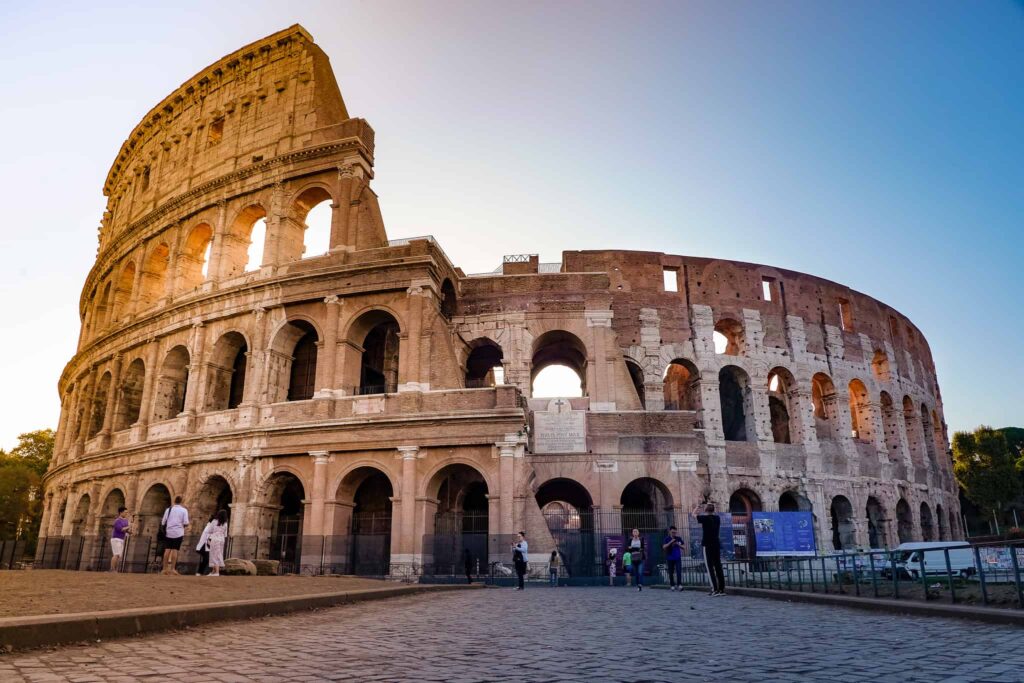 The Colosseum is one of the New Seven Wonders of the World. This iconic arena is also the same one shown in Gladiator (2000).
It was a place where Romans gathered for entertainment. They marveled at men facing off against ferocious beasts, cheered on thrilling chariot races, and watched convicts being burned to death.
Visiting the Colosseum today provides a unique opportunity to peer into history and to reflect on the very nature of humanity.
Learn to Make Gelato
Sign up for a gelato-making class. After a tasting session of over 20 different types of gelato, an expert gelataio (gelato maker) will teach you how to make your own in a matter of hours.
Conclusion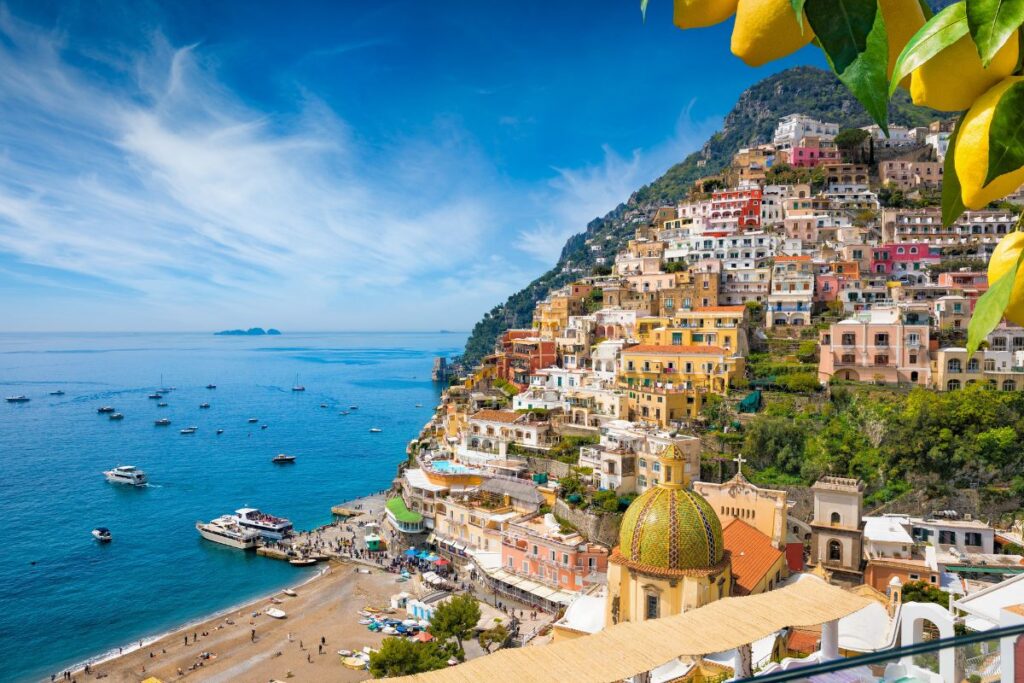 Italy is a country that captivates with its rich history, stunning landscapes, and mouthwatering cuisine.
Whether you're a history buff, a foodie, or simply looking for breathtaking views, Italy has something to offer. So, pack your bags and prepare to check off these must-do experiences from your Italy vacation bucket list.