The world of fashion and jewelry has always been a space for personal expression and unique style. But in recent years, there's been a significant shift towards simplicity. As the old adage goes, "less is more", and minimalist jewelry has become the ultimate representation of this sentiment. By combining the beauty of subtlety with high-quality materials, these seven popular minimalist jewelry brands have transformed the landscape of accessorizing.
Mejuri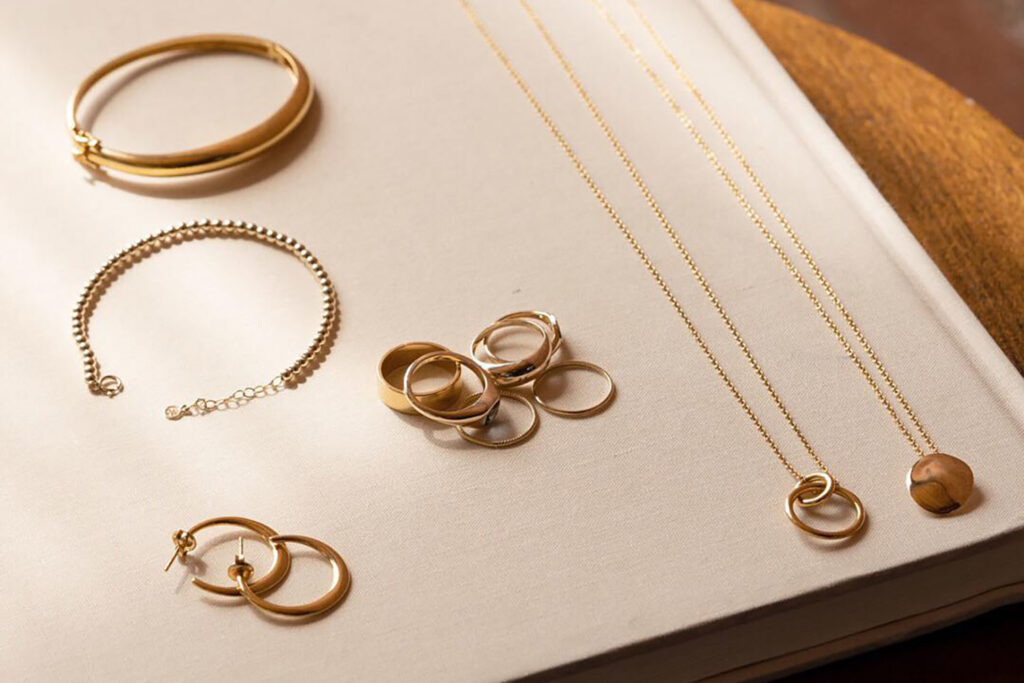 Renowned for its modern, everyday pieces, Mejuri reimagines the concept of fine jewelry. They offer a range of beautifully simplistic designs crafted from precious metals and gemstones, including diamond rings, pearl earrings, and gold pendants. Mejuri's mantra of "Luxury for everyday" resonates with the minimalist trend, offering sophisticated elegance without ostentation.
Vrai
Vrai is a brand that merges minimalism and sustainability. Using zero-emission, solar-powered diamond creation and recycled gold, Vrai showcases how minimalism isn't just a design aesthetic, but also a lifestyle. Their timeless, sleek pieces prioritize essential forms and clean lines, perfectly capturing the minimalist ethos.
Catbird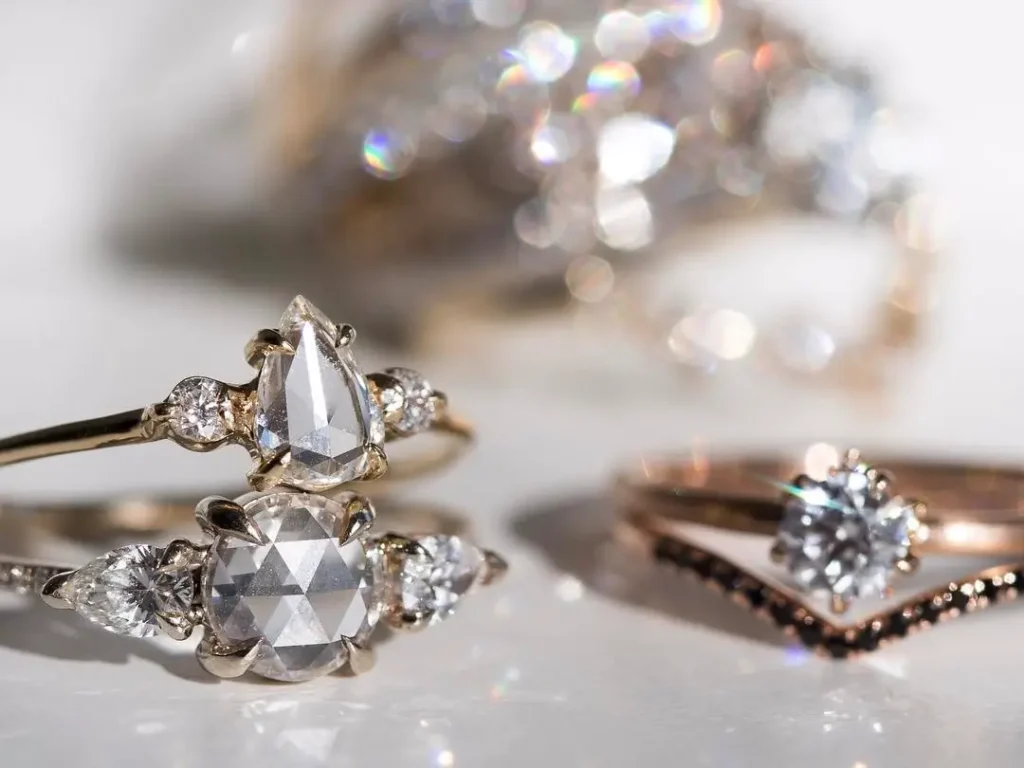 Brooklyn-based Catbird has been a firm favorite among minimalistic jewelry enthusiasts. Their delicate, hand-crafted pieces like the "Threadbare" ring or the "Sweet Nothing" choker embody simplicity at its best. With a commitment to ethical sourcing and production, Catbird not only ensures beautiful, minimalist designs but also peace of mind.
Clocks and Colours
Clocks and Colours, while primarily known for its bold, edgy designs for men, also offers a range of minimalist pieces that are eye-catching in their subtlety. Their collections are marked by a raw, earthy feel, with many pieces reflecting natural elements like the sea or the sky. Crafted with premium metals and hand-finished details, Clocks and Colours successfully straddles the line between rugged and understated.
AUrate New York
AUrate New York captures the essence of minimalism with its collection of fine jewelry. Their philosophy revolves around transparent pricing, sustainable production, and tangible giving. Each piece is delicately designed and crafted to present a simple yet captivating aesthetic. AUrate's collection, ranging from classic stud earrings to chic gold chains, embodies minimalism's elegance and versatility.
Monica Vinader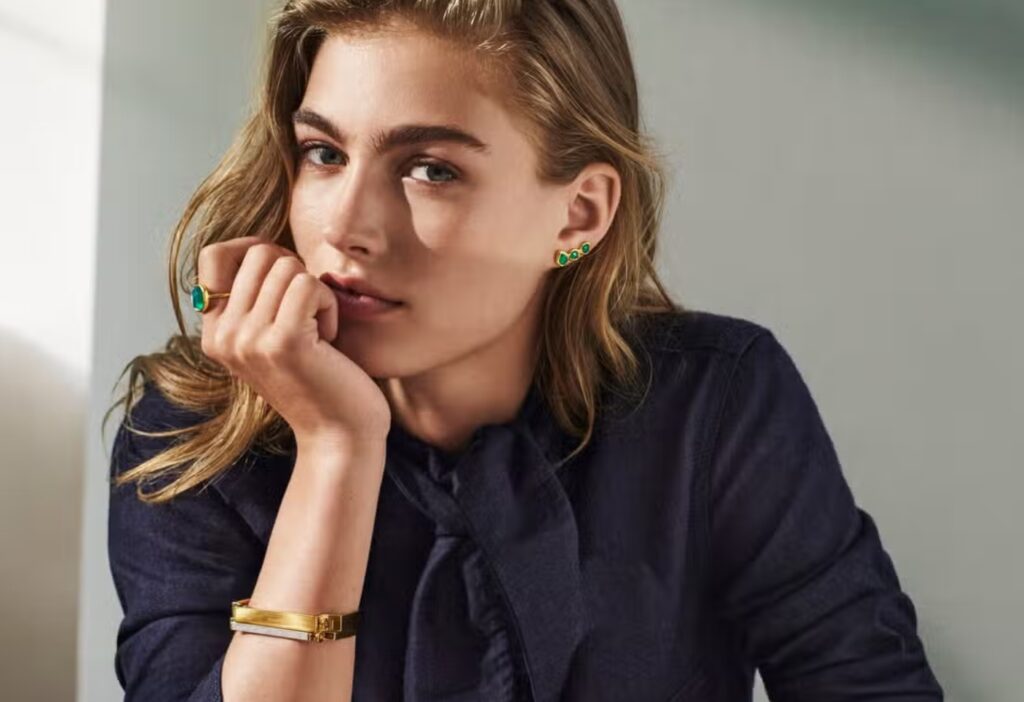 Monica Vinader is a British luxury jewelry brand that believes in fashion-forward, minimalist designs. Known for its personalized engravable pendants and friendship bracelets, Monica Vinader successfully combines sentimentality with minimalism. Their use of ethically sourced gemstones and diamonds ensures that each piece isn't just beautiful, but also conscientiously crafted.
Agmes
Founded by sisters Morgan and Jaclyn Solomon, Agmes is a tribute to minimalism and sustainability. The brand stands out with its geometric forms and sculptural designs. Each piece of Agmes jewelry, handcrafted in New York City, is timeless, designed to resist the fast-paced trends of the fashion world. They are created from locally sourced recycled metals, aligning with a sustainable lifestyle that often accompanies a minimalist one.
Summary
Minimalist jewelry brands like these have redefined the boundaries of fashion and style. By focusing on the fundamentals of design, they've demonstrated that a pared-down aesthetic can be just as compelling and expressive as more ornate styles. Whether you're new to minimalism or a long-time enthusiast, these brands offer a wide range of pieces to suit your tastes. They remind us that sometimes, the simplest designs make the most significant impact.