In recent years, smart lighting has become a common topic among lighting professionals. Smart lighting consists of light fitting settings that enable the user to control lighting levels and adjust the day or night. These adjustments use timers, dimming controls, presence detection, and room-occupancy sensors. All these functionalities are part of a system commonly known as lighting management.
Reasons for Lighting in Hospitals and Healthcare Facilities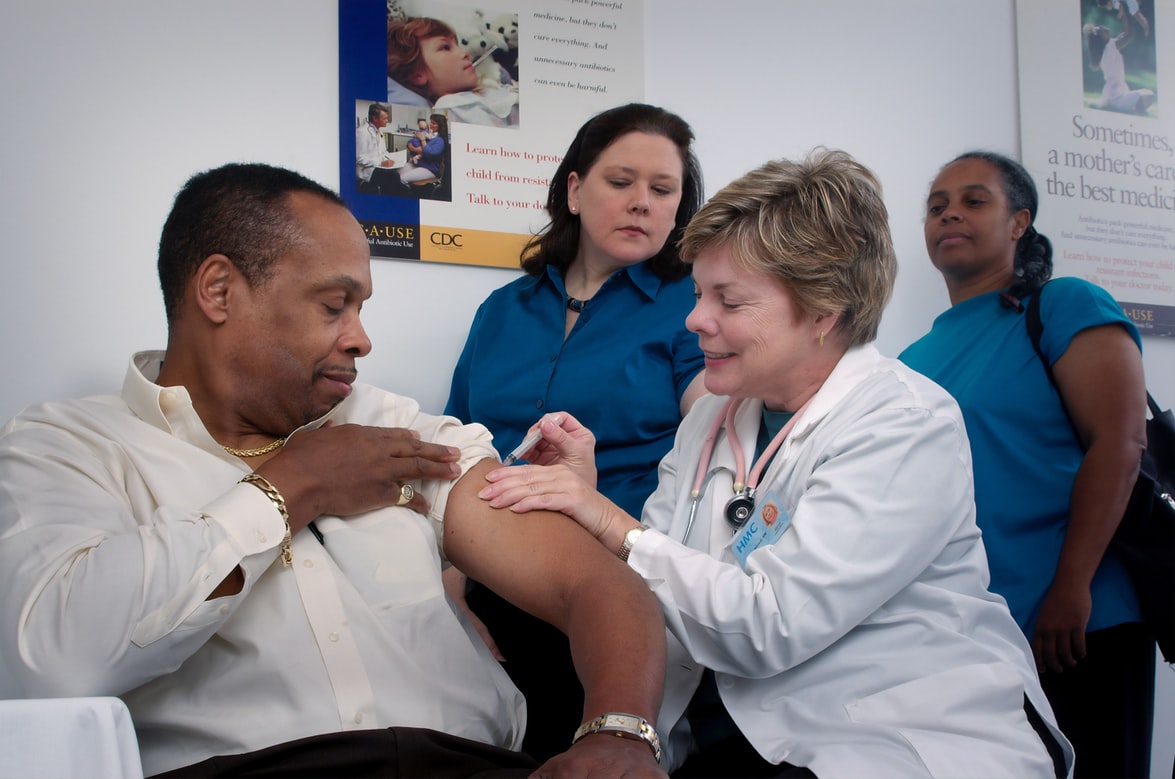 Saving energy, making the indoor climate more comfortable, and good ergonomics are the main reasons to use smart lighting in hospitals and healthcare facilities. While saving energy, it's important to install easily controllable light switches throughout the building. The ability to adjust room occupancy and the right number of lights on and off can save a lot of energy and costs. The amount achievable depends mostly on how the use of a particular facility.
The most important reason for making the indoor climate more comfortable is that light greatly influences our mood and behavior. Therefore, sufficient levels of natural light and good control over the light can make patients feel more secure about their surroundings.
One of the most fundamental goals when designing lighting in hospitals and healthcare facilities is to prevent accidents. Daylight is one of the best tools since it effectively reduces errors and therefore promotes safety. It's also crucial to keep various levels of luminance within certain areas of the building. The right luminance levels also promote certain tasks such as reading or writing.
Critical Applications for Lighting in Hospitals and Healthcare Facilities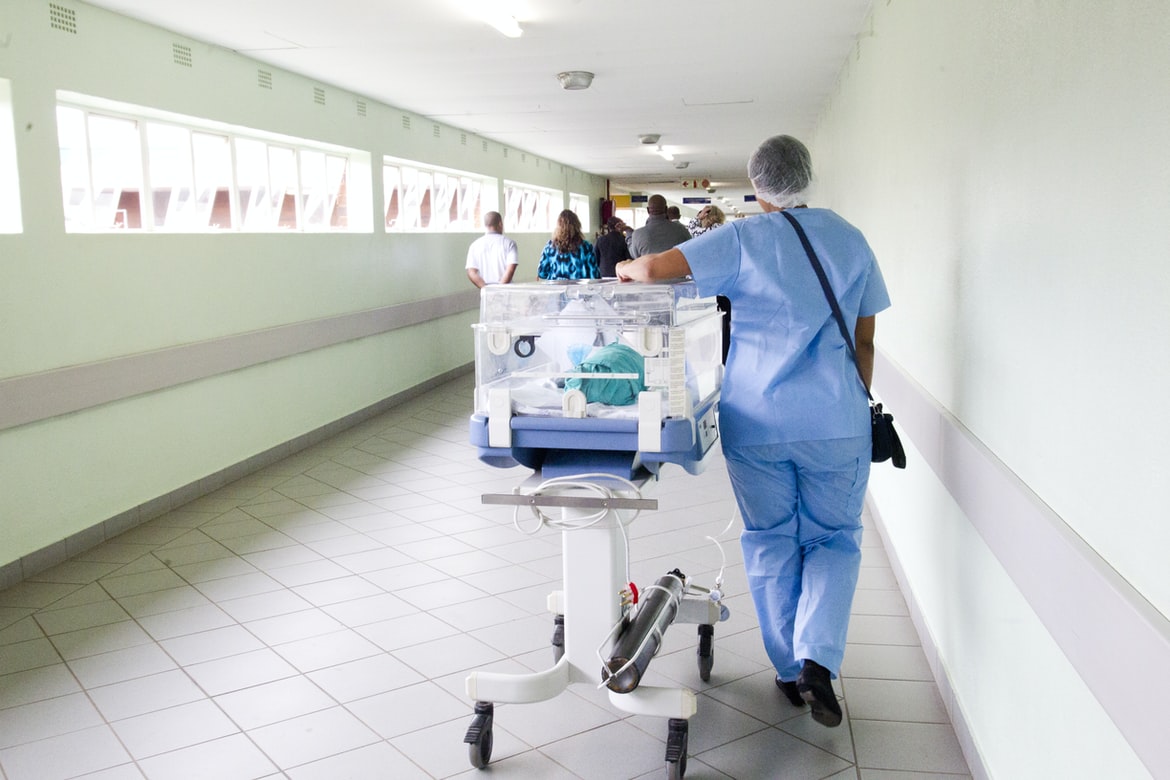 Essential lighting applications require durable, reliable products with consistent performance under the harshest conditions. Such environments include hospitals, healthcare facilities, and similar institutions where people's safety is at risk if the lighting fails.
Hospitals and long-term care facilities present unique challenges to design professionals who specify interior lighting systems. The priority is safety, which is achievable through the abundance of light.
Staff members must see clearly for their safety as well as for the patients. Any potential obstructions such as dropped items on floors or soiled beds need to be detected quickly and easily by staff at all hours of the day and night. The demands of patients and their families also often present unique challenges such as the need to monitor video cameras, assess medication needs and administer medical treatments.
Staff must be able to perform many tasks efficiently, including administering medications and conducting tests. Therefore, lighting needs vary depending on the task at hand. For example, staff may need bright light for reading patient charts or checking equipment displays; dimmer, warmer lights for medication preparation; and a third, different level of light for interacting with patients.
A variety of people may occupy the same space at different times, so lighting needs to accommodate everyone from nurses and technicians to doctors and visitors. In addition, technology is continuously advancing, and office-based practices like telemedicine are becoming more prevalent. As a result, lighting must accommodate additional activities and occupancies from reading to computer work.
Hospital rooms must have safe, easy-to-use lighting controls that patients and their families can operate easily, even if they find it difficult to get out of bed or cannot access the controls. A variety of control types are required, including dimmers for individual light sources; wall-mounted switches for groups of lights; and distributed controls such as bedside panels that allow residents to adjust room lighting from their bedsides.
Examples of Hospital Lighting Solutions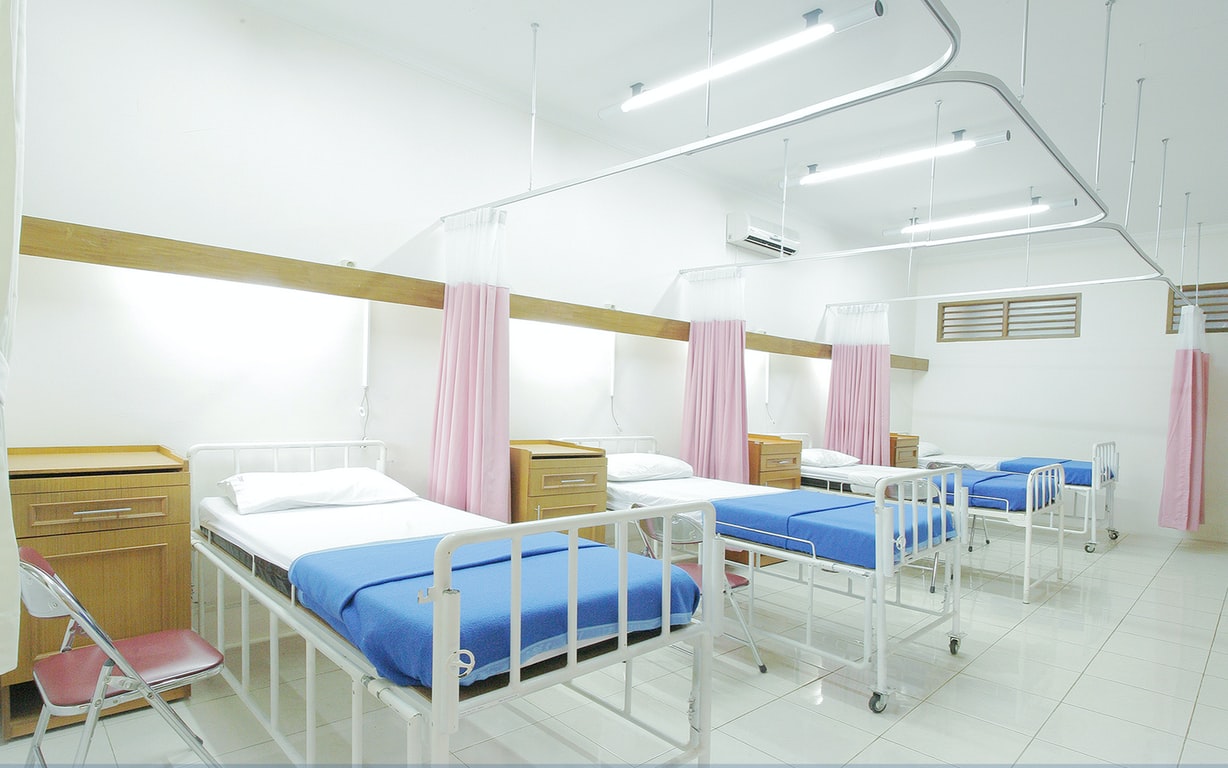 hospital Elevator ceiling lights
hospital corridor and employee-area lights
lights mounted directly on the wall, along the perimeter of a patient's room
lights mounted on walls surrounding an operation theater
hospital bedside table light
hospital bathroom and shower area lights
hospital interior lighting in patients rooms
Hospital exterior landscape and entrance-area lights
Features of Lighting in Hospital and Health Facilities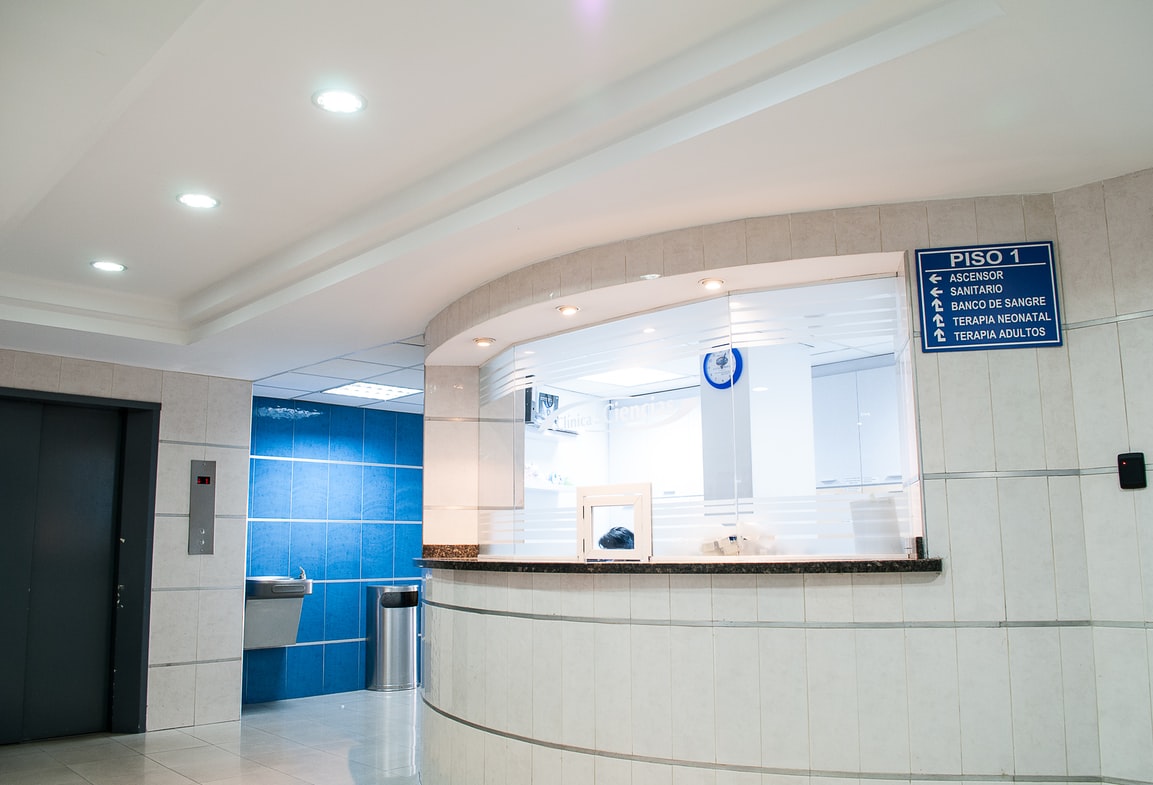 Hospitals can be very large facilities. Some hospital campuses contain multiple buildings, such as the main building and an auditorium or research building. The smart lighting control system for these campuses need to be flexible and scalable. A system that only supports the hospital's main building may not meet all of the needs of a larger facility.
The lighting control system should support multiple zones, representing different areas in the healthcare facility, such as external areas (entrance-area lights), internal areas (patient rooms), or even groups of lights. Each zone can have its properties, such as lighting scenes or schedules, for the more advanced users.
The smart lighting control system should also have a user interface for the facility's staff, which allows them to configure groups of lights according to their needs easily. For example, if an outdoor light is too bright, the user interface should enable the staff to make the change without requiring them to go outside and physically turn it down.
The smart lighting control system must be able to schedule on/off times for every light connected to save on energy costs, which can be a significant part of running these large facilities. Some lights may need different on and off times than others.
The smart lighting control system should also determine when certain lights malfunction, such as a light turning on during the planned off time.
The smart lighting control system should support a manual override, which allows the staff to turn a malfunctioning light on or off without going through the user interface and scheduling program. This procedure would enable them to address an emergency quickly.
Conclusion
Smart lighting in hospitals and healthcare facilities is taking shape in many parts of the world. Hospitals use smart lights to illuminate patient information, nurse stations, doctor's offices, and restricted areas on the hospital floor.
By illuminating these areas with smart lights, hospitals can improve their workflow processes and reduce the number of errors on the floor. The ultimate purpose is to shift away from traditional lighting systems and towards a more energy-efficient future, using lights that respond to what is happening around them.