A black V-neck is an ultimate staple, but many guys pause at the end of spring, wondering whether it's a suitable garment for the summer.
The main reason is that through the years, there has been a notion that wearing black makes us feel hotter, as well as that black color is somehow reserved for fall and winter fashion.
But is that so or can you use a black v neck shirt in Summer? Let's take a look.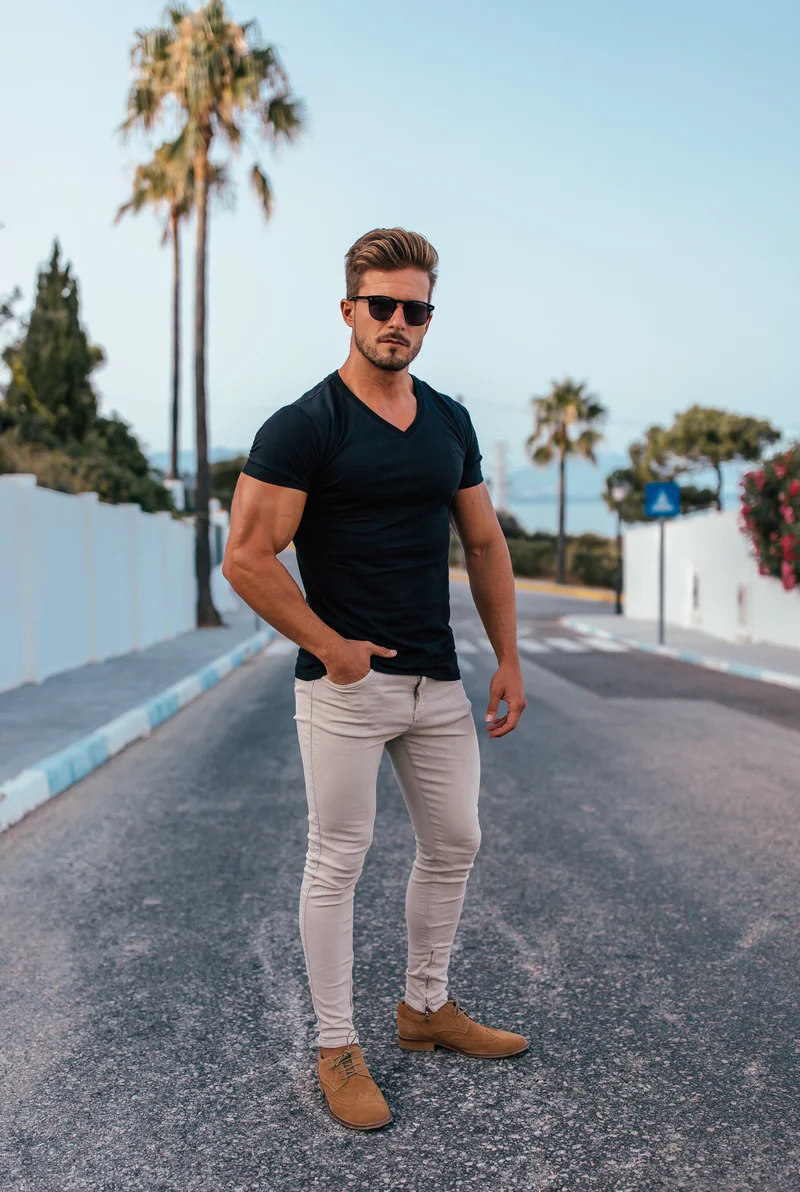 Does Black Make You Hot?
Let's cut to the chase and talk about whether black clothes are actually unsuitable for the warm season. The answer is no – it's quite the opposite.
Black, and not white, is the best color to stay cool in the heat and the sun because it not only absorbs everything from the outside (like the sun heat) but also from the body. White is the opposite – it reflects the heat right back to the skin, making you even hotter. Mind blown, we know!
Is Black Trendy In Summer?
Well, there you have it. If you want to stay cool, black is the best color for the summer. But what about style? Is black too dull for this sunny and colorful season?
We beg to differ again. While black may not be as exciting as, say, purple or emerald green, it's an absolute must-have for elegant occasions and as a canvas for playing with bold colors.
A black V-neck will make your salmon or mustard yellow blazer or suit pop and create the perfect balance with those red shorts! It's all about imagination! Always opt for high-quality V-necks for the best styles.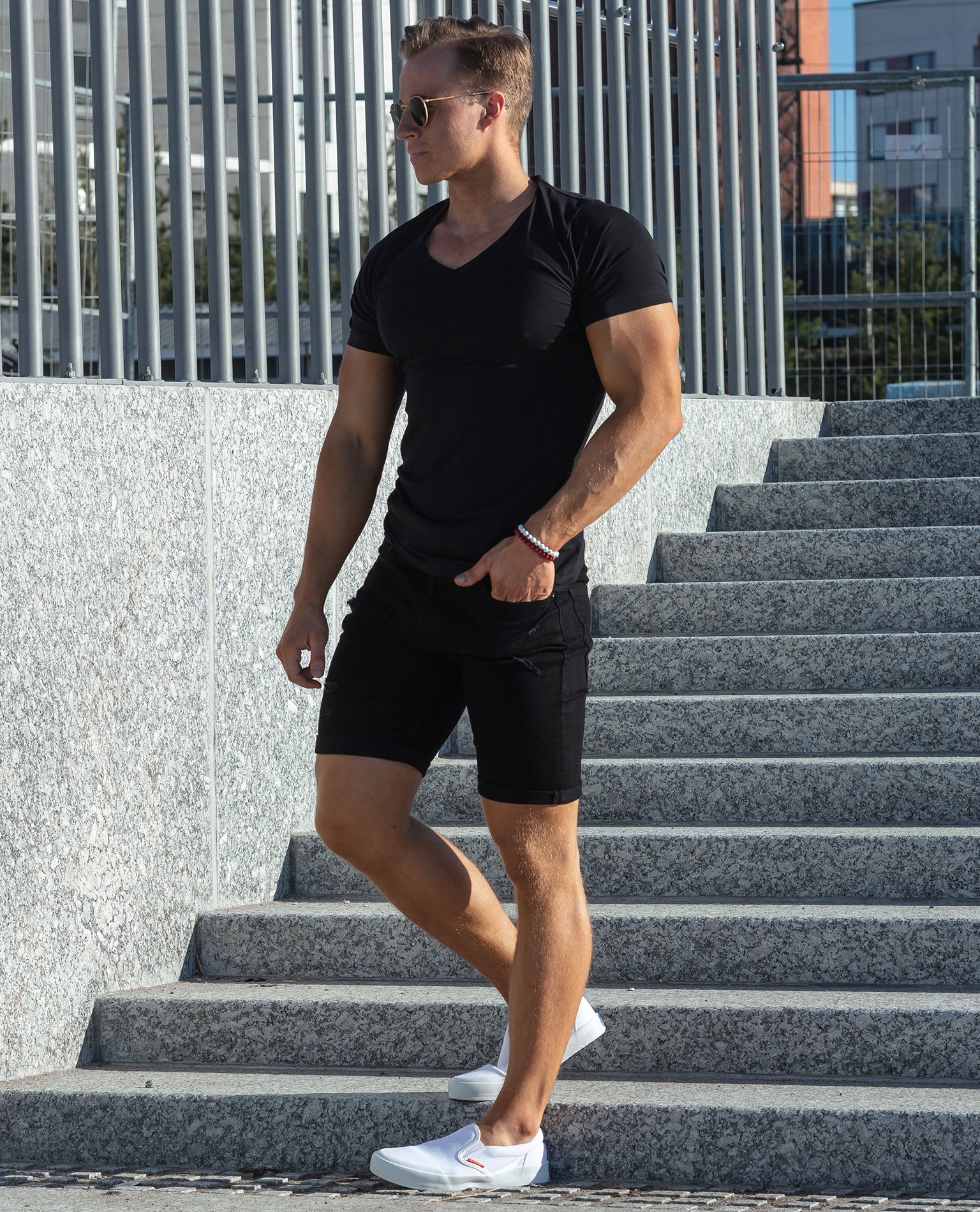 How To Wear A Black V-Neck In Summer?
With jeans
A black V-neck will look amazing with classic blue, light grey, or even off-white jeans we all love during summer.
We recommend sticking to straight and skinny jeans instead of oversized ones, as these work better with crew tees.
With colorful shorts
Summers tend to get hot, so wearing shorts is unavoidable unless you're at work. Pair your black V-neck with pretty much any colorful shorts from purple or red tailored shorts, neon gym shorts, white denim shorts, or classic beige linen shorts.
Don't forget the proper footwear such as canvas sneakers, Birkenstocks, espadrilles, or boat shoes.
These combinations will work for most summer situations, such as playing ball, hanging out with friends in a beer garden, or enjoying a cocktail by the beach!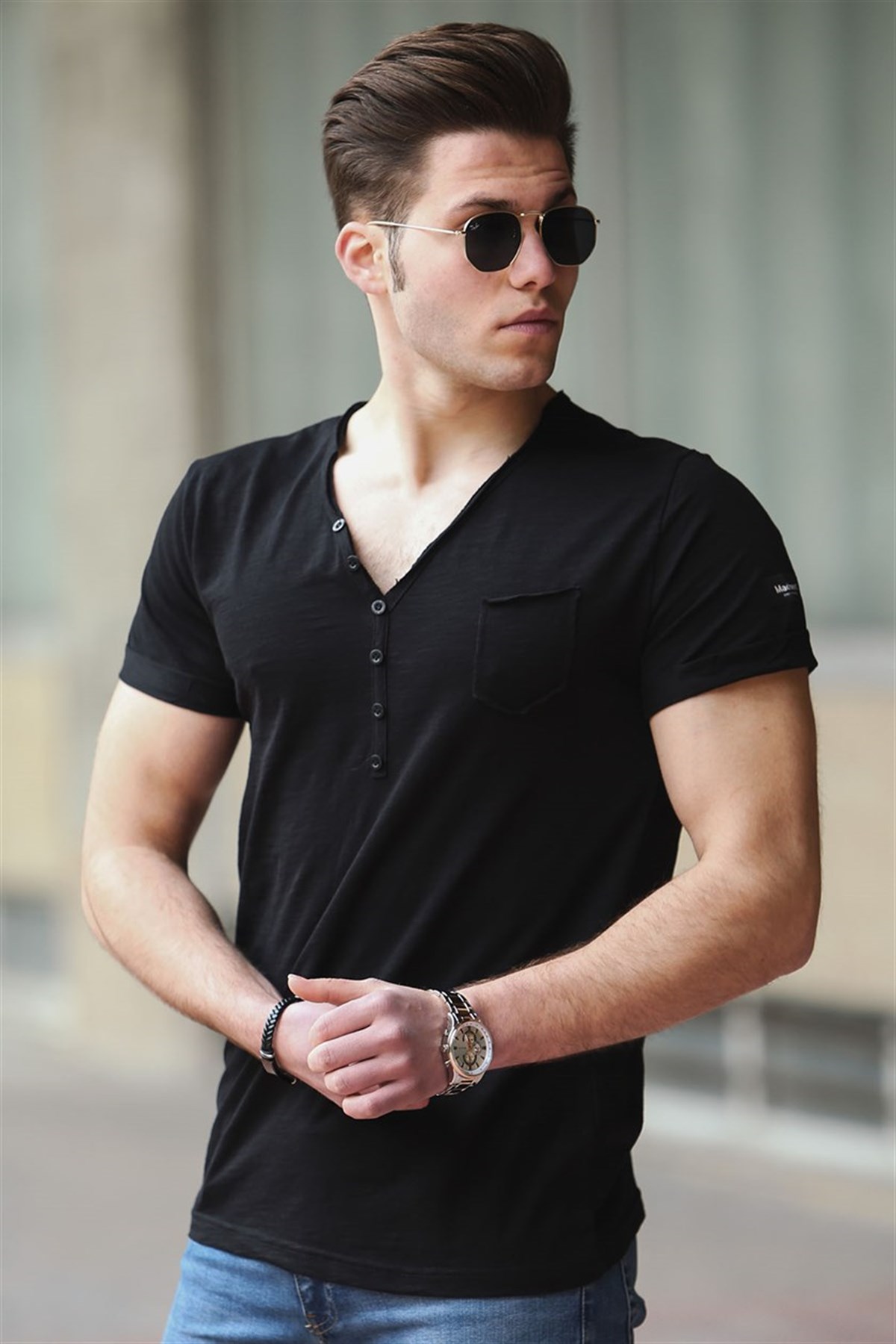 With tailored joggers
Athleisure is still going strong, so don't dismiss it too quickly. Pairing your black V-neck tee with tailored fitted joggers gives you a great outfit for running weekend errands or going on hikes in nearby forests or mountains.
Pair them with comfy sneakers, add a cap, and you're ready for an adventure!
Under a suit
This one is probably our favorite because summer is the perfect time to swap those stuffy shirts for something more comfortable like a V-neck.
A black tee will work perfectly under an unstructured suit, e.g., a linen one. It will allow you to move and breathe easier and make you look pretty darn cool.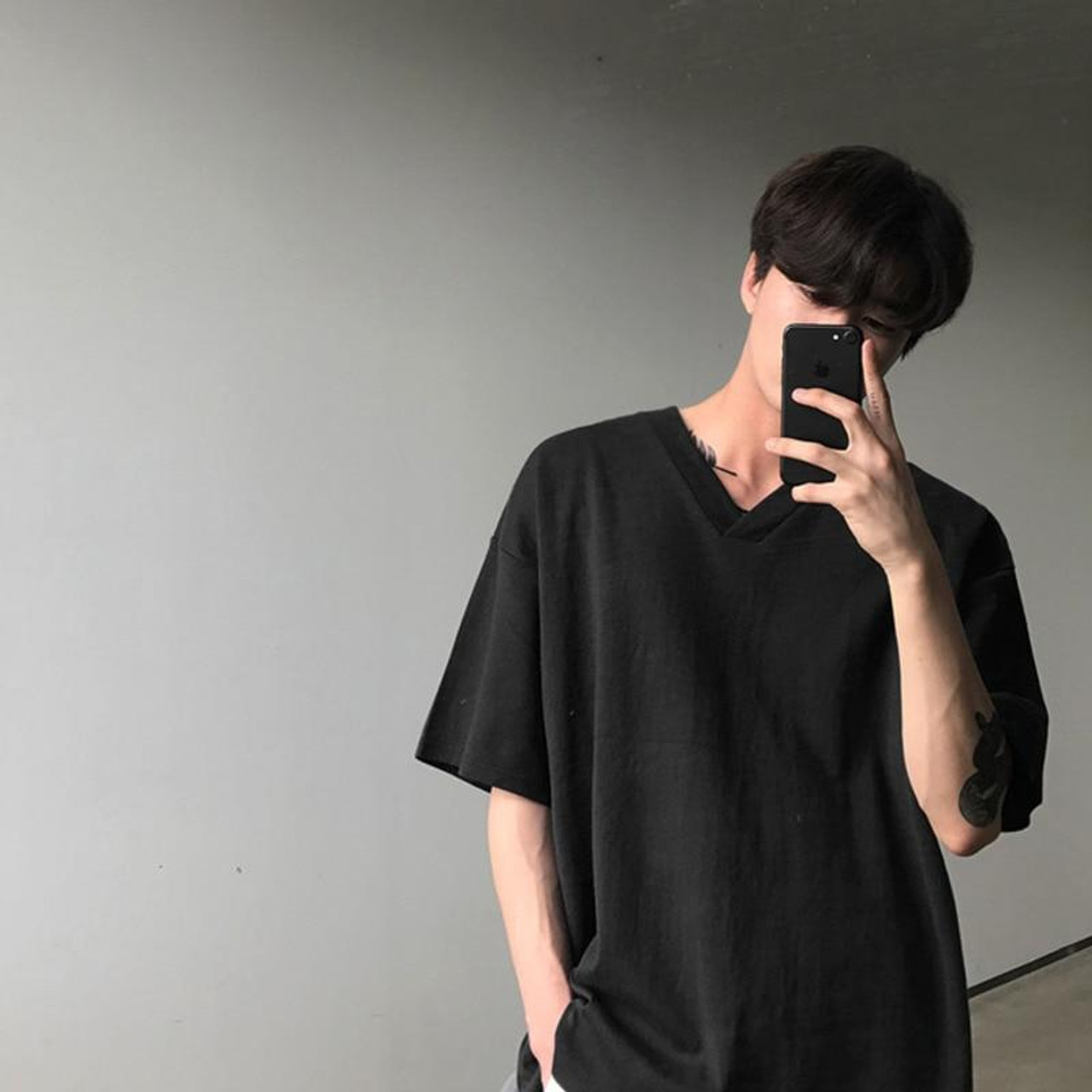 With patterns and graphics
Black is the ideal canvas for all your fashion experiments. Your girlfriend got you a colorful Hawaiian shirt? Put it over your V-neck for extra comfort.
Feel like experimenting with patterned summer suits? Once again, wear a black V-neck under the jacket.
Have a vintage graphic denim jacket from the 80s or 90s? You got it, layer it on top of the tee, and your bases are covered.
Avoid all-black
Lastly, we'd like to address the all-black outfits for summer. While we love them for the cooler seasons and are generally for breaking the rules, wearing all black in summer may get you too many "is everything okay" questions!