Fifty years ago, this couple got married.
This was their wedding cake: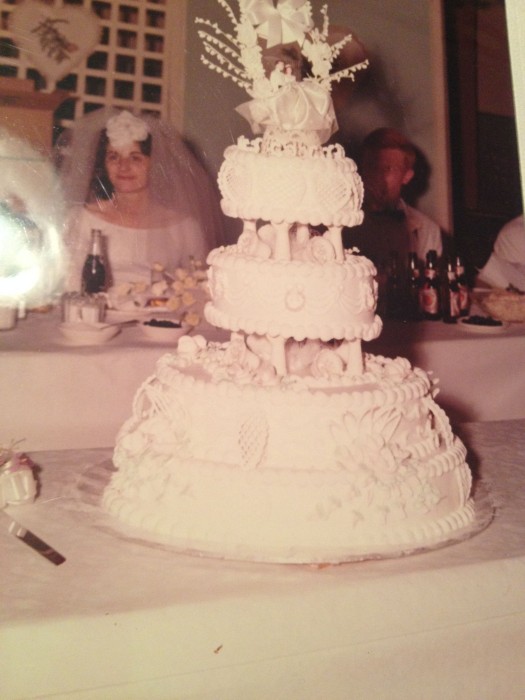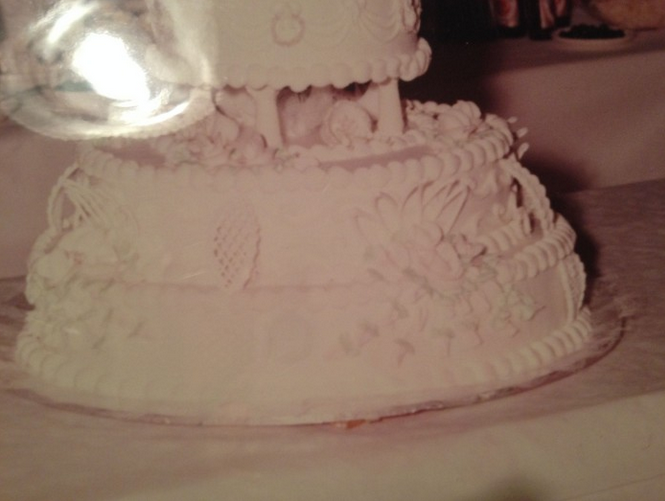 To celebrate their anniversary, their daughter asked me to make their cake. These are the design notes I took:
~Inspired by (but not identical to) original cake
~Lattice hearts
~Pink flowers, green leaves
~Bells
~Client to provide topper?
She left the design up to me, which can sometimes be intimidating (as in, "Holy crap, I can do anything and that is just completely overwhelming!") but in this case was a gift. I toned it down–way down–and minimized the piping, resulting in a modern version of a classic cake. I wanted to include the plastic bells just for the kitsch factor, but actually couldn't find any. (I know what you're thinking–Wilton!–but even they don't sell them anymore.)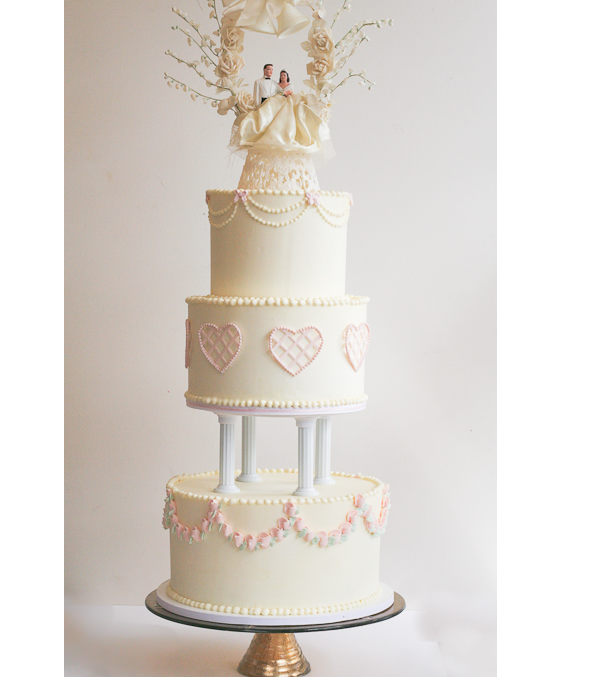 The pillars were mandatory, but we updated the look and stacked two of the tiers and only used one set instead of two. In 20 years of cake design, I've never once used pillars, so I had to do my research. Someone on Facebook recommended the Bakery Crafts system, but I was still at a loss. I eventually watched Chef Alan Tetreault's YouTube video that really helped set things straight.
Closeup of the piped rosette swags and pillars.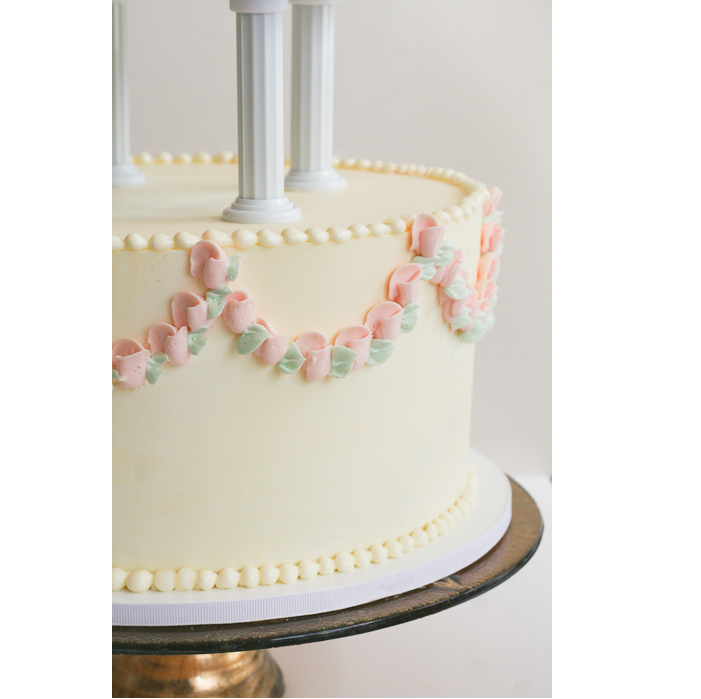 The two cakes, then and now.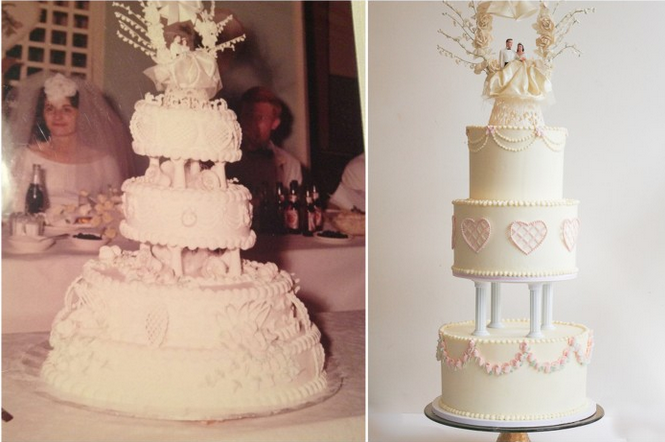 Congraulations on 50 years of marriage! Thank you for choosing us to make your cake.