I've never been much for sculpted cakes. I appreciate their difficulty level, and am in awe of how realistic some of them can be, but when it comes to cake design I'm kind of old school. I love the classic sillhouette of a tiered wedding cake in its most true form. To me, a stacked, three tier, round cake is perfection. Recently, however, I've done quite a few single tier cakes that are quite stunning just on their own. I think it's the simplicity that gives them their impact, and another tier or two might ruin the effect. Although I tend to be the more-is-more type, in this case, I think less really works. Here are a few of our single-tier cakes.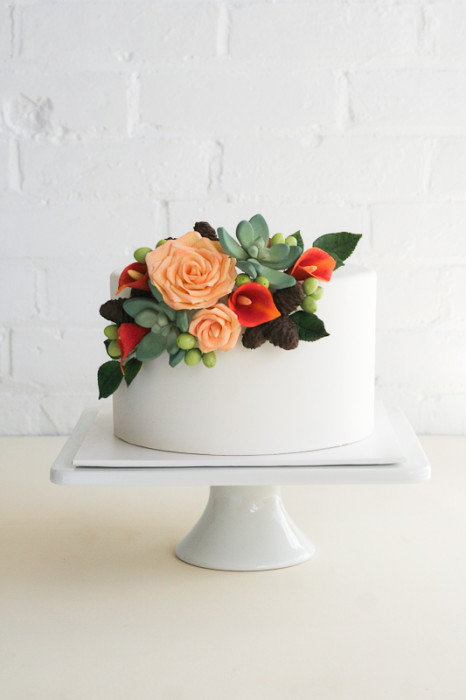 Mauve with gold dragees.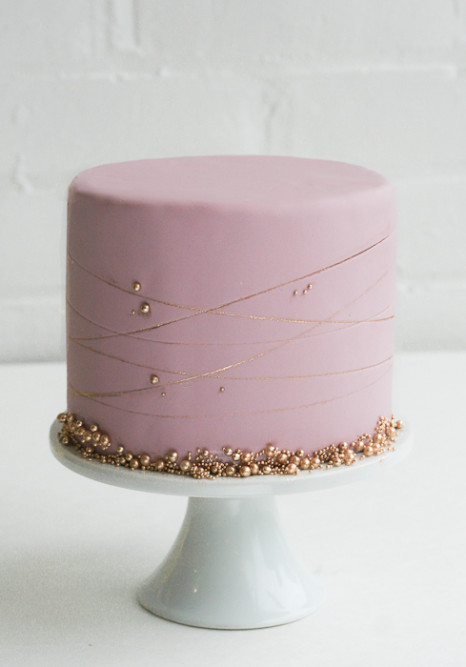 Our signature edible lace doily.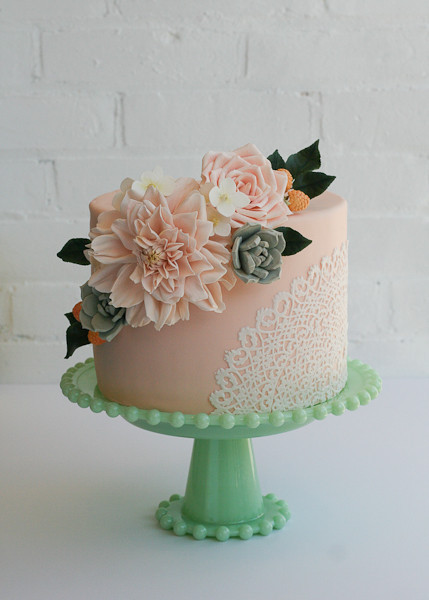 Aqua fondant with buttercream flowers and hand-painted lettering: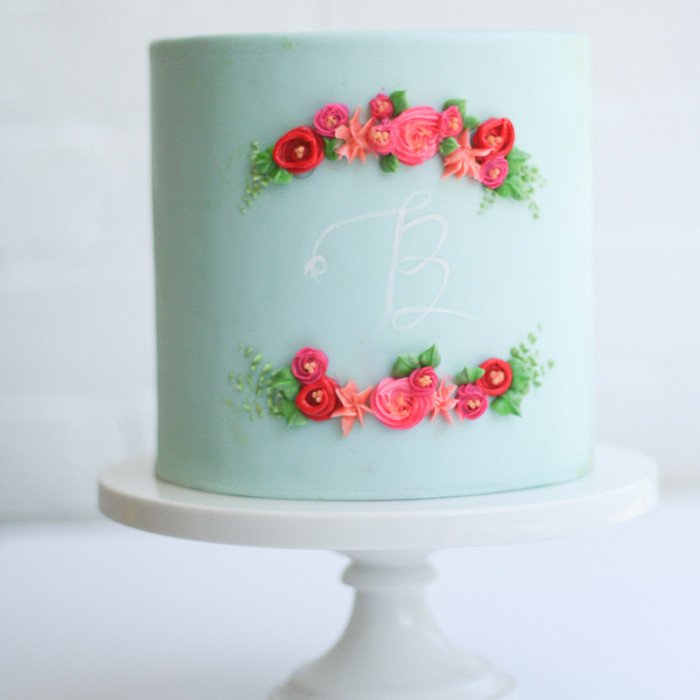 From our Classic Collection, blush pink hyrangea with a gold monogram.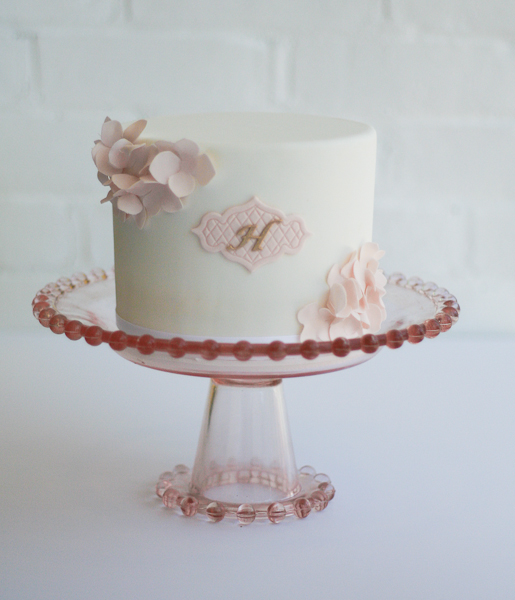 Buttercream with sugar flowers and fresh rosemary.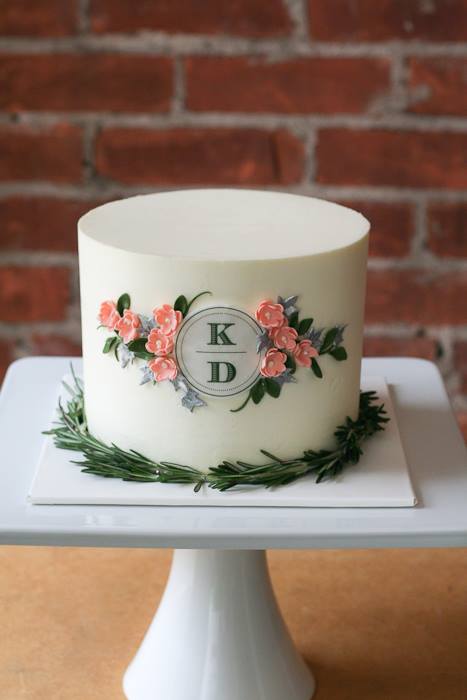 Enjoy!
Comment on "The Single-Tier Wedding Cake"
Destini

These are all so lovely. The one with the sugar flowers and rosemary is my absolute favorite.