Papasan chairs are getting increasingly popular with each passing day as amazing furniture options for all the houses around the world. These chairs are really comfortable and fun to sit in and provide your body comfort and warmth that you might have never experienced before.
What makes these chairs so comfortable and cozy to sit in is their extremely soft papasan cushion that covers the chair completely, providing you with immense comfort and coziness. The major factor that influences the quality and softness of these cushions in turn, is the fabric from which they are made of.
If you too wish to purchase a papasan chair for yourself but don't know which fabric you should get for your cushions, we are here to help you out. In this article we will be listing several factors that can dictate how good a fabric really is and whether it is the right choice for you. Read the article till the end so that you don't miss out on these crucial details.
What factors do you need to consider while choosing a fabric for your papasan cushion?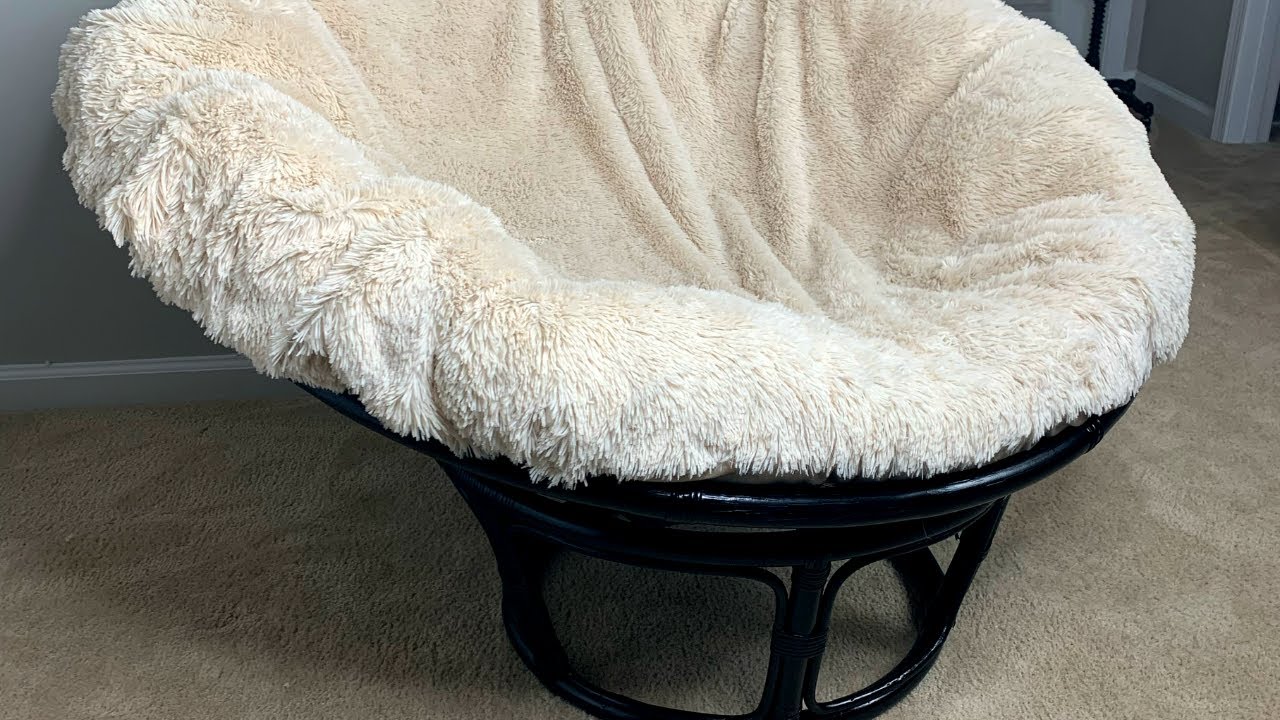 There are several important factors and aspects that you need to consider if you want the most optimal fabric for your papasan cushion chair. These factors are –
1. Type of papasan chair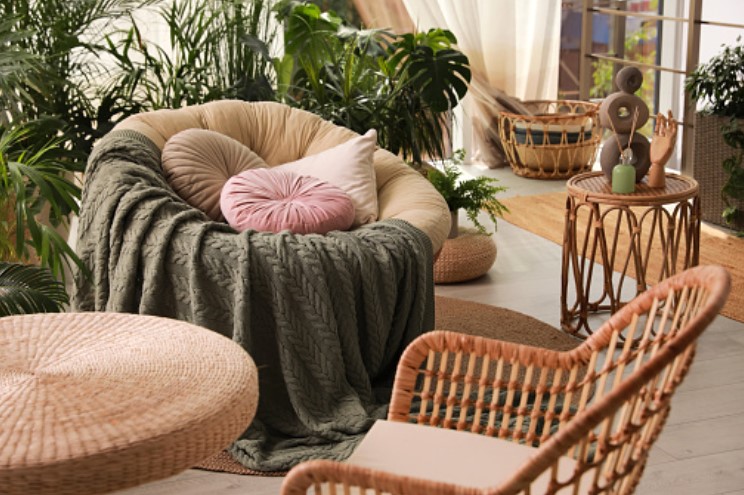 The type of papasan chair you have dictates how your cushion needs to be which in turn decides what fabrics you need to use. If you are using a high leg papasan chair, you need to have a fabric that can provide you a deep sitting area on your chair such as microsuede. If your chair is made of metal, it is a good idea to get artificial fibers such as polyester or textile fabrics.
2. Durability
When you buy a papasan chair cushion, you want it to last for a sufficient amount of time before it goes out of commission. If you want the most durable papasan cushions out there, we recommend that you opt for fabrics like twill, microsuede and polyester. While these fabrics aren't as soft and comfortable as other options, they are much more durable than standard choices like cotton.
3. Volume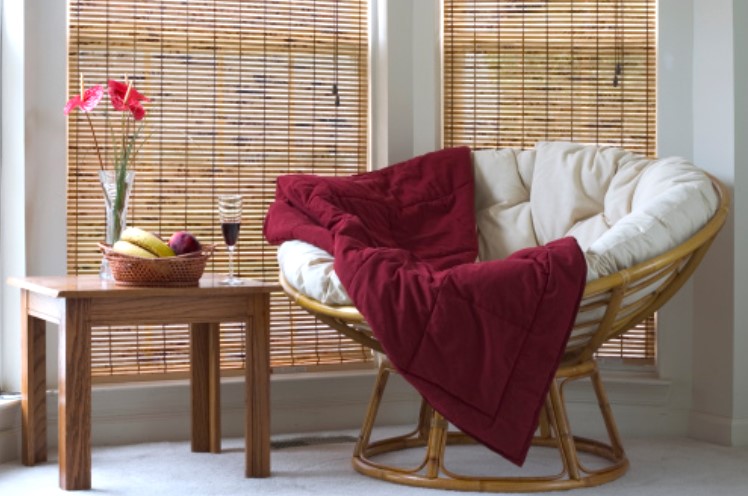 Some papasan cushions are known to be extra soft and voluminous for additional comfort. These cushions need fabrics that are capable of handling that extra volume well inside them without any effort. The fabrics that excel at doing this are textile, microsuede and polyester.
4. Comfort
One of the most important parts of a papasan chair cushion is the comfort it offers to its users. While the materials inside the cushion play an important role to affect this, the majority of the comfort actually comes from the fabric of the cushion. Fabrics like cotton and textile are considered to be the most comfortable and softest fabrics out there for papasan chairs. They offer instant comfort and relief to whoever sits on them and keeps everyone warm during winters and comfortable during summers.
Conclusion
There are various fabrics out there and choosing the perfect one for your papasan chair cushion is a difficult choice. We hope this article helped you make an informed decision and if it did, please consider following our article for regular updates as it will help us out immensely.