London is an exciting city to visit, but the real excitement lies just beyond the borders of the UK capital.
At weekends, in neighbouring Kent, Imperium Airsoft's military-themed battleground provides the opportunity to engage in an authentic and enthralling military tank driving experience.
Driving fans are in for a real treat. The exciting off-road Military Driving Safari is built on an 80-acre site in the Kent countryside. And once you climb behind the wheel of an authentic armoured tank, you feel the sheer power of a 15-tonne fighting beast. It's enough to make even the heart of the most daring drivers leap into your throat.
The ultimate military driving experience in Kent has a to be the mighty 15-tonne Austrian Steyr-Puch Pinzgauer. This supercharged armoured tank is capable of hitting speeds of 40mph, which may not sound much, but when you're tearing through the purpose-built off-road assault course, it feels much faster and more daring than you imagine.
Military tank driving experiences in Kent introduce you to authentic military vehicles and equipment. If you don't want to shell out £395 for a tank driving experience, you have the opportunity to burn rubber in an iconic Unimog or 4×4 G-Wagon Wolf. And if you don't know which vehicle you want to drive, why not book a 2-hour military driving experience and drive them all!
What to Expect From a Tank Driving Experience in Kent
Tank driving is a unique learning experience. With Tanks'n'Trucks.com you are given a personal experience with your own 1-2-1 instructor for a full hour.
Following a 15-minute safety briefing and learning how to drive the tank, you will be unleashed on a purpose-built tank safari complete with obstacles, hills, pits, mounds, and death-defying dips.
Your first experience of driving a tank will be to learn how to steer, accelerate and brake. It's important to understand how to navigate the unpredictable terrain so you will also be shown how to tackle obstacles, inclines and declines.
It's worth noting that driving a tank is not for the faint of heart, or if you have problems with mobility. Climbing into an armoured vehicle and sliding in behind the controls is an experience in itself. Larger patrons may be better suited to the Unimog or 4×4 G-Class Wolf.
Off-Road Adventures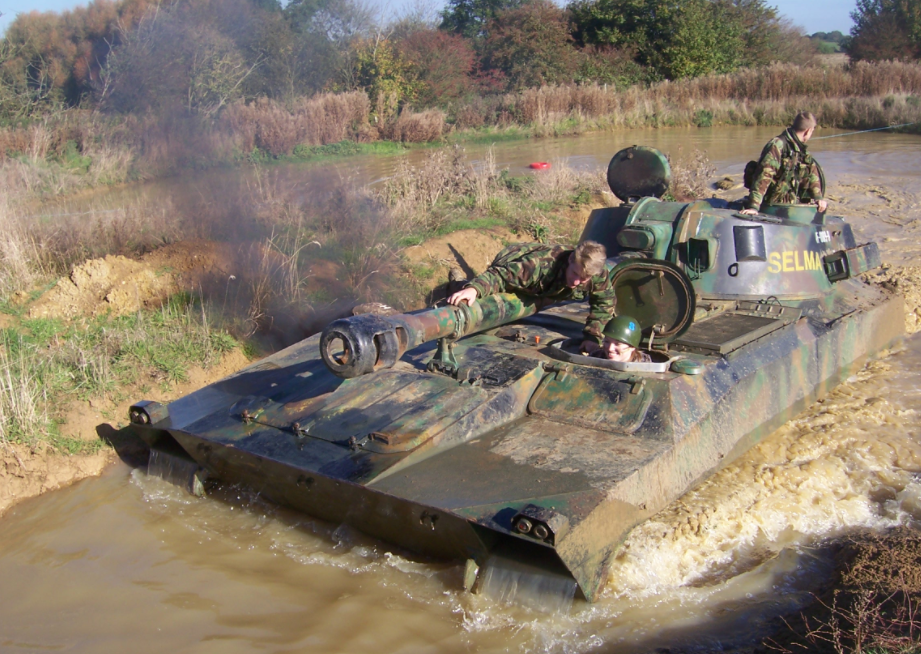 Military tank driving experiences in Kent are ideal for father-son bonding or to enjoy with friends. Stag and hen parties can be arranged. Complimentary tea, coffee and cake are provided afterwards.
You can also combine your tank driving experience with Imperium Airsoft's immersive military-themed events. Previous tank driving experience is not required. You don't even need a driving licence and children as young as 12 years old are invited to tame the military beast.
Bookings should be made at least three days in advance. Prices start from £150 and transfers from London – in military vehicles – can be arranged if you're staying in the city.