If you are thinking about remodeling your kitchen, you have a long way to go. The entire project can take a lot of time, and you need to make numerous decisions. Naturally, you first have to research every aspect of it to be sure you have made the right choices. Most people focus on the overall design and features of their new kitchen. This is understandable since it needs to meet all your requirements and be fully functional.
Once you have made a bullet-proof plan, it is time to consider the style. This is the most appealing part, but it can also be overwhelming since you have many options, and you might need some help. We spoke to the custom cabinet makers at Edgewood Cabinetry, and they gave us a list of some of the most popular styles of cabinets that people choose to have custom-built into their kitchens.
1. Shaker-Style Cabinets
Without a doubt, this is the most popular choice nowadays. Why? Well, you can say it is one that never goes out of style. These cabinets work perfectly with both modern and traditional pieces and features, meaning you can't really go wrong if you opt for these. What makes them different from regular cabinets? Shake-style ones consist of five segments, including a central panel and a frame (two stiles on the sides and two rails on the top and bottom). You can take the overall style to the next level but incorporating intricate edges. The truth is that these details determine whether these will be perceived as modern or traditional. Due to their popularity, the price is of built-in cabinets is fairly reasonable. However, the biggest downside is that they can be quite annoying when it comes to maintenance. Dust and dirt easily accumulate on the frames, and cleaning them can be tricky depending on the design.
2. Flat Panel Cabinets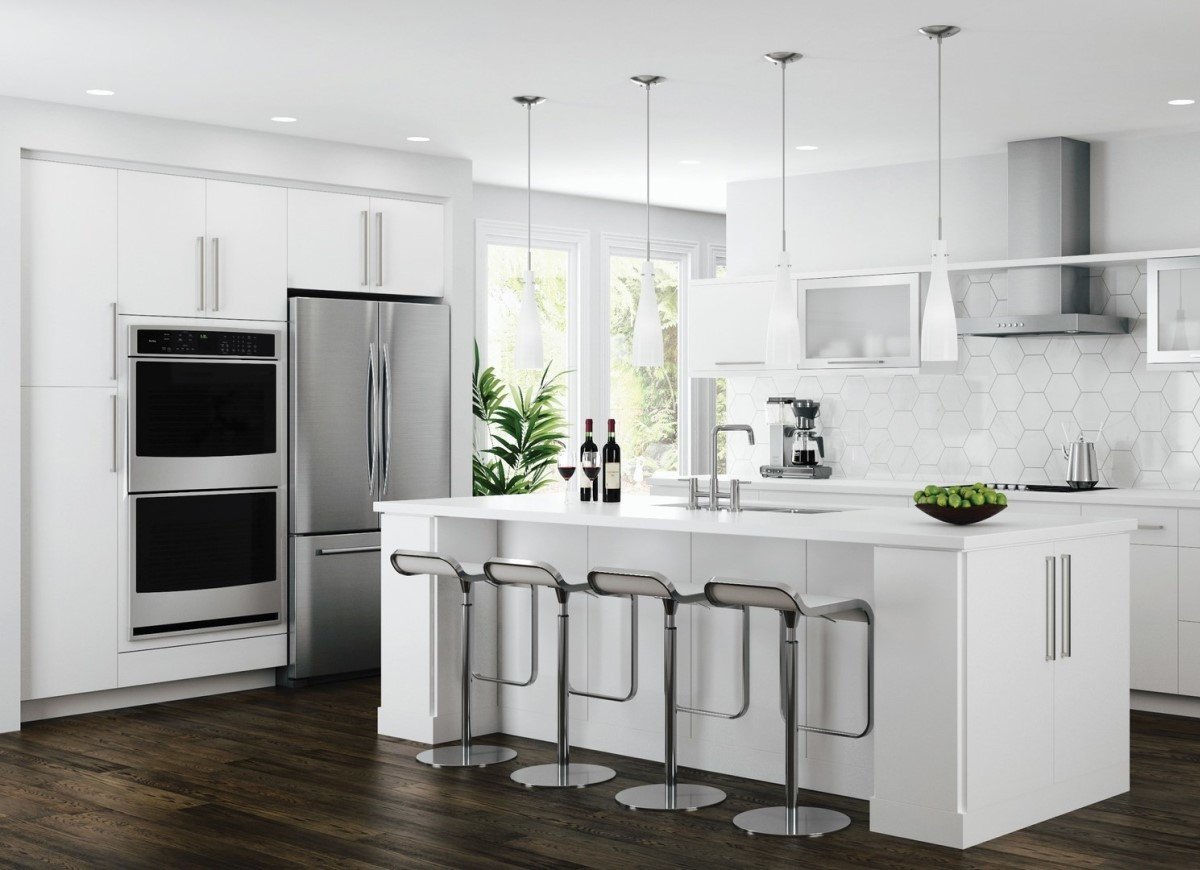 When exploring modern, minimalistic options, most people think of slab cabinet doors. These are made of one piece of wood with no details, and they come with several benefits. First of all, you can go with a natural vibe and apply veneer to maintain the wood tones. Nevertheless, this doesn't mean you cannot opt for a colorful finish and make the overall design a bit more appealing and interesting. Because of the fact that they consist of a single piece of wood, they are very easy to paint, meaning that you can change the colors and finishes as you like. Now, since they give off a sleek and modern vibe, people usually assume that these are quite costly. However, this couldn't be further from the truth. Naturally, the price depends on the type of wood you choose, but generally speaking, you can easily find ones that fit your budget. Lastly, considering the above-discussed design and features, these are pretty easy to clean and maintain.
3. Glass Front Cabinets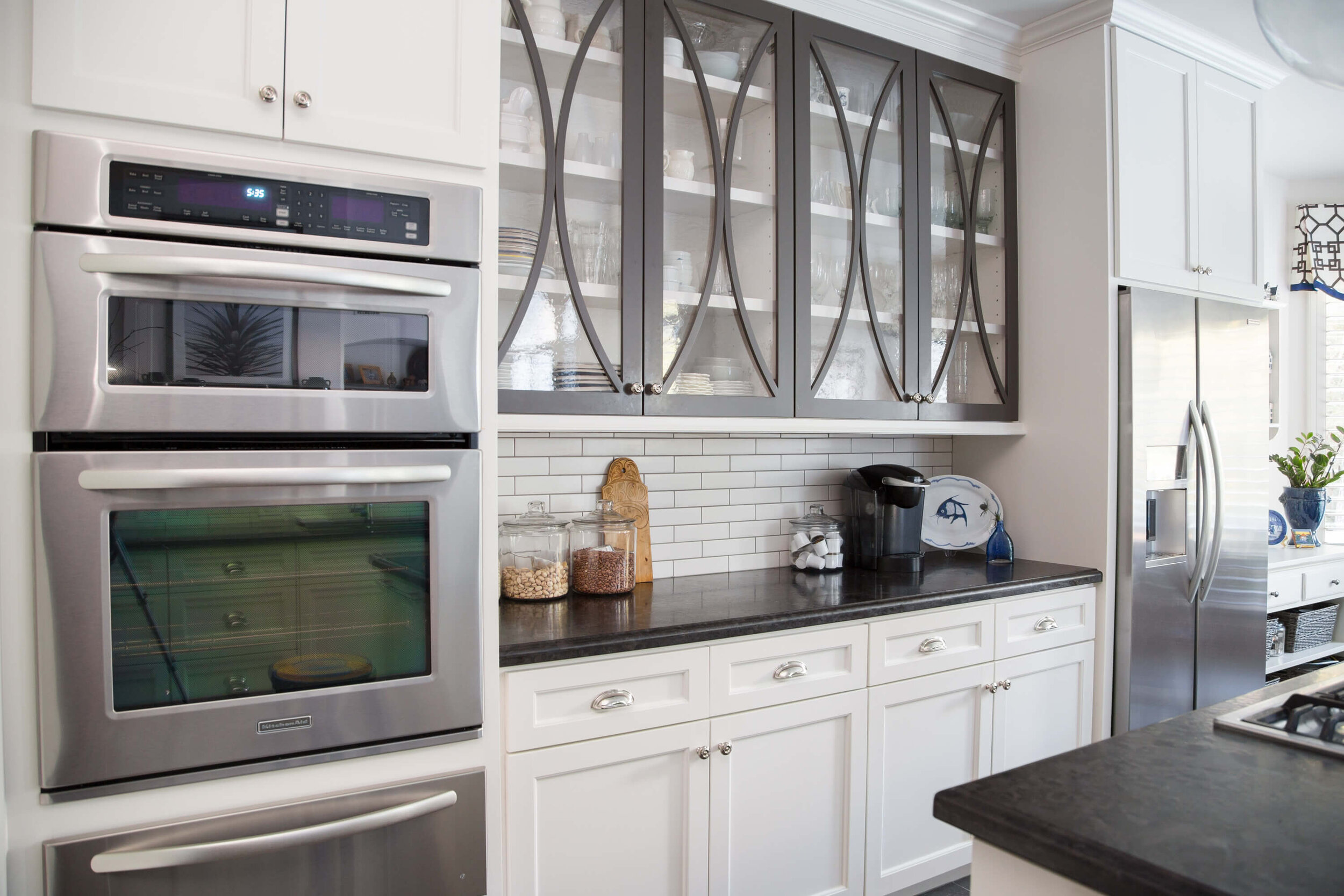 This is another popular style, and if you have done any online research, surely you have come across dozens of kitchens featuring these cabinets. There is just something unique and appealing about these. The great thing is that you can mix and match them, meaning that you don't have to install glass doors on every single cabinet. The truth is that most people only opt for cupboards that include glass panels. Adding this feature to the below-counter ones is not very practical nor safe, especially if you have young kids.
If you have a small kitchen and want to add a bit of light to it, this style is the perfect choice for you. Glass reflects natural light beautifully, meaning that it is the best way to brighten up the space. What's more, it also enables you to further decorate the space. For example, you can paint the inside of the glass front cabinets, add some motifs to it, or install the light. You can also keep a one-of-a-kind set of dishes in it and proudly display it. If the tidiness of these is not your priority, you can install these only in one area of the kitchen to refresh the design, and it would ideally be the one you don't use very often.
4. Beadboard Cabinets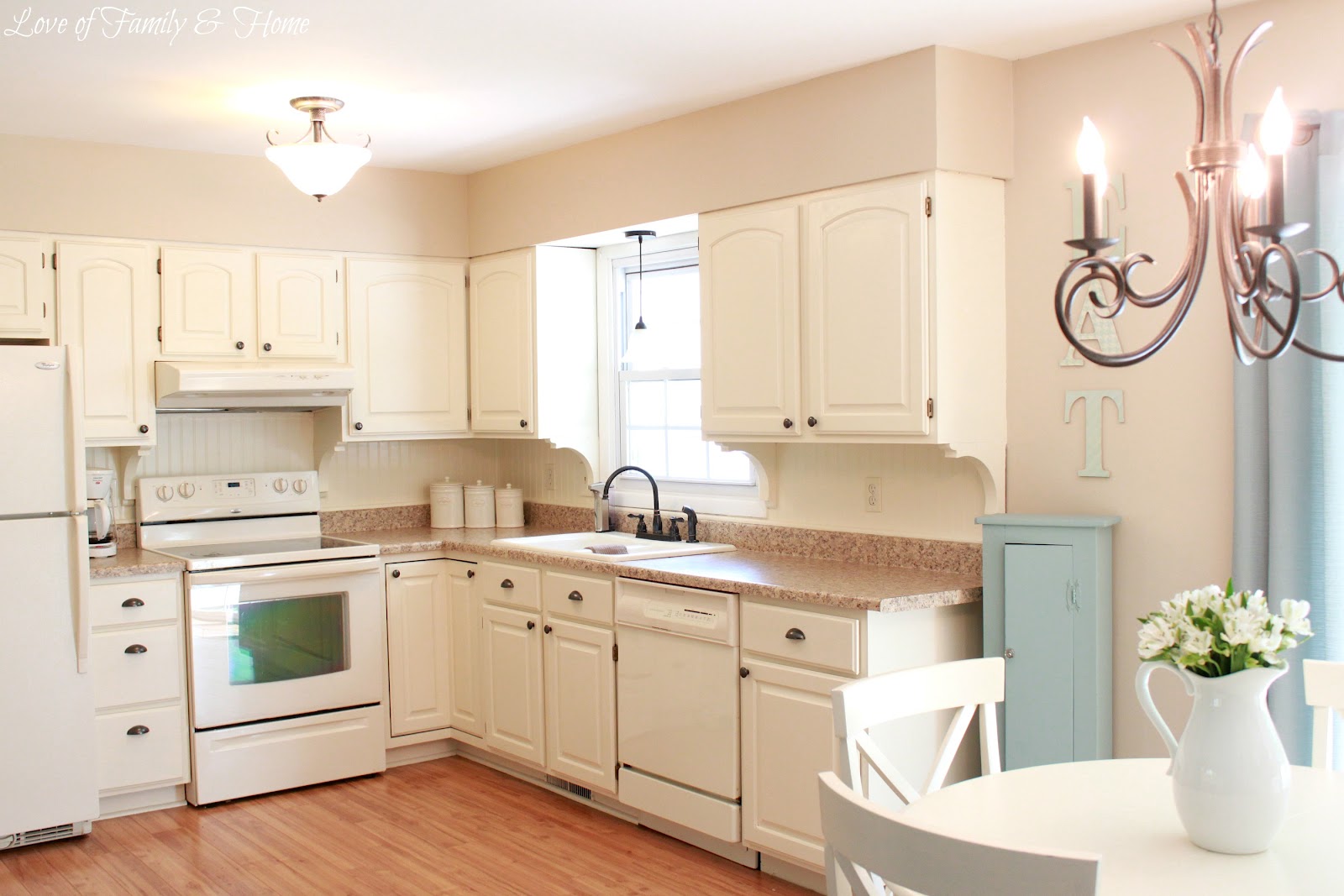 The main feature of these is that they include grooved panel doors. Yes, it is the same design that was used to decorate walls in the past. So, this style will provide you with that traditional cottage vibe. Nevertheless, this doesn't mean you cannot upgrade it and make it work perfectly with your contemporary kitchen. The great thing about these is that you can customize them according to your liking. Obviously, we are talking about the width of grooves. You can order them in white or some other neutral color, but at the same time, you can go with some bold shade. Besides the overall design of your kitchen, you should also consider maintenance when choosing the color. Why? The white ones can prove quite challenging since every speck of dust will be very visible. Unless you ordinarily keep your home pristine, you should think about ordering these in navy or emerald.
5. Traditional Cabinet Doors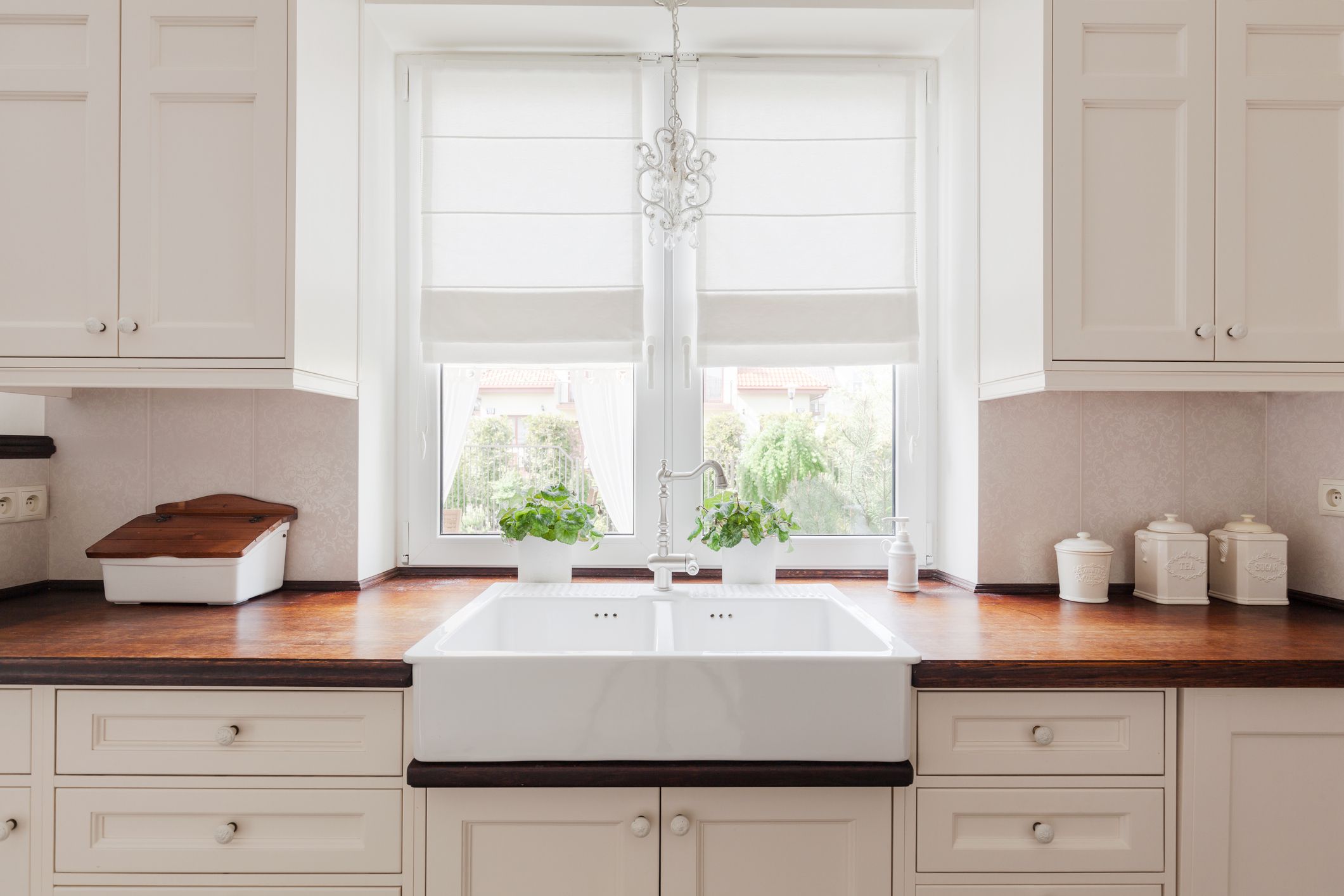 If the modern, sleek design seems impersonal to you, then the traditional one is your best choice. This style ensures the warm and welcoming effect that most people want to achieve. When it comes to these, they usually include different types of details, embellishments, or frames. Naturally, this completely depends on your preferences, which is why you should take some time when looking for or creating perfect cupboards for your new space. Generally speaking, these are usually made in natural wood colors, and you just have to choose the shade. The price of these is usually a bit higher, especially when compared to some other options. This is to be expected, considering they include intricate details and arches in most cases.
Wrapping up
To sum up, these are some of the cabinet styles you should consider when remodeling your kitchen. As you can see, each of these can provide you with a unique vibe, and they can even do wonders for the space. Due to this, our advice is to conduct meticulous research, learn about all the additional features, and choose the one that matches your vision perfectly.