Vaginal discomfort is not fun. Whether you're going through menopause or have been dealing with urinary tract infections, atrophic vaginitis is a common condition for women. When it comes to treating vaginal atrophy, there are a few different treatment options for women to choose from and treating atrophic vaginitis has a long history. As the years go on, newer treatment methods like MonaLisa Touch® are being offered more and more to patients. Today, we're going to look at atrophic vaginitis, what it is, how it can be treated and if MonaLisa Touch® is worth considering for you.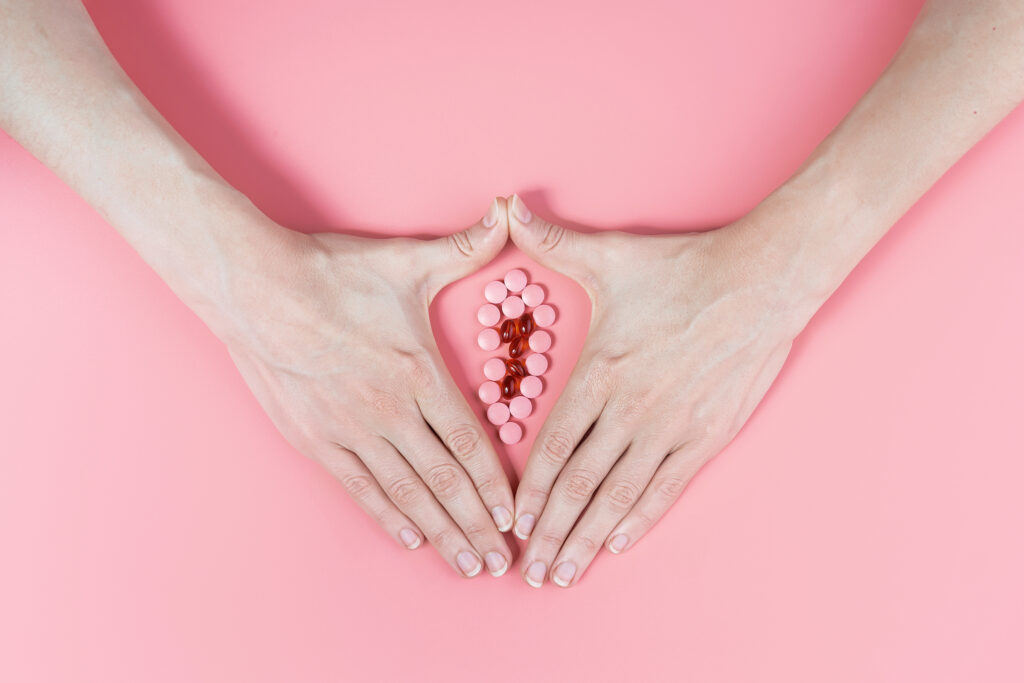 What Is Atrophic Vaginitis?
Vaginal atrophy, or atrophic vaginitis, is a common condition that occurs in women when there is a decline of estrogen levels in their bodies. This decline in estrogen can often result in many harmful symptoms such as thinning, drying, and inflammation of the vaginal wall tissue. This lack of estrogen most often occurs during a woman's menopause but can happen at other points of their life as well as a result of breastfeeding, a specific medication or another reason. Most of the time, atrophic vaginitis can't be cured and won't go away without treatment of some sort. It can also commonly cause symptoms or complications like urinary tract infections. Some additional symptoms may include:
Inconsistent, discolored or malodorous discharge
Vulva itching and discomfort
Pain during urination and increased urinary frequency
Urinary incontinence
Increase incidences of urinary tract infections
Pain during intercourse (also known as Dyspareunia)
Loss of vaginal lubrication during intercourse
Vaginal bleeding outside of menstruation
Pain while sitting, wiping, or moving
How To Treat Atrophic Vaginitis
Hormone therapy is a common treatment for decreased estrogen. Though, some women do not want this option or simply cannot take it due to their medical histories, especially if they have an increased risk for heart attacks, strokes, gynecological malignancies and breast cancer. Until MonaLisa Touch®, there were limited options to treat the symptoms associated with vaginal atrophy.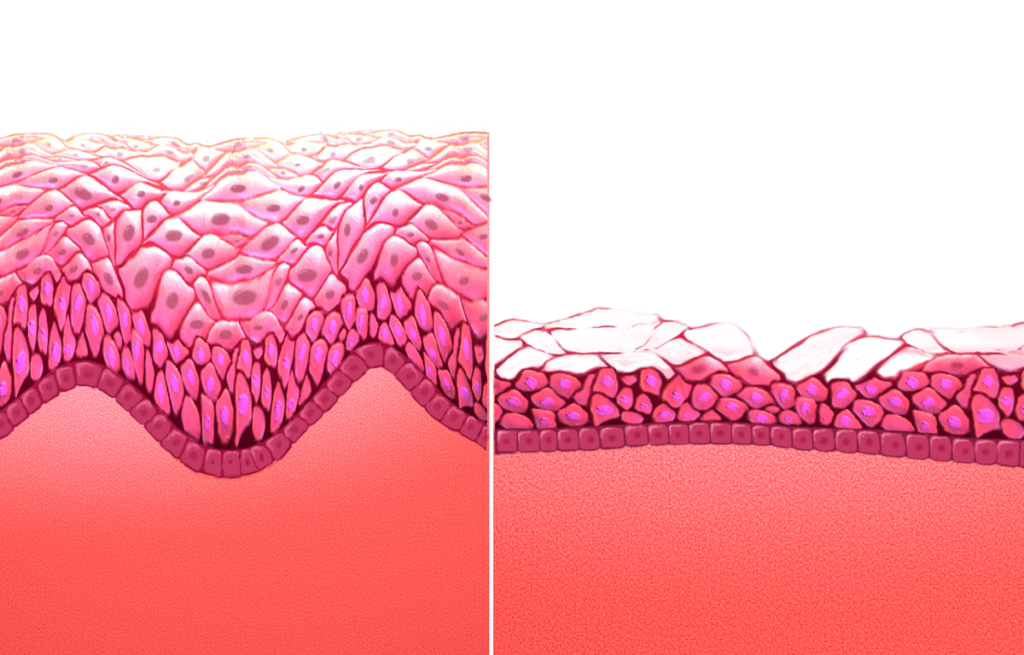 History Of Treating Atrophic Vaginitis
Historically, treatment of atrophic vaginitis was put on the backburner while treating other symptoms of menopause. And even then, the only other treatment options available were over-the-counter remedies, such as lubrication or other ​​vaginal moisturizing products. Most of those treatment options were very temporary and did not have the long-lasting effects that MonaLisa Touch® does. These were quick-fix treatments, so women could attempt to have pleasurable sex and a more comfortable day-to-day life but did not get to the root of the issue. In the past, often women and their sexual health has been ignored and pushed to the side, and even now, many forms of atrophic vaginitis treatment are neglected by health insurance companies, making it hard for women to get the treatment they deserve. It's unclear as to why this is, but the stigma around women and their sexual health can make it challenging for a woman to take charge of vaginal health.
What is MonaLisa Touch?
MonaLisa Touch® is a laser treatment used to combat vaginal atrophy and its symptoms. To fight this common condition, the MonaLisa Touch® is a laser treatment used to stimulate the vaginal tissue with a controlled energy pulse.
How does MonaLisa Touch® work? What does it do?
A simple in-office procedure, The MonaLisa Touch® is the use of a small probe that delivers gentle laser energy to soften the vaginal tissues. This laser stimulates the vaginal tissue with a controlled energy pulse which causes an increase in collagen production. Collagen production is essential to healthy vaginal cells and can have a positive impact on atrophic vaginitis symptoms. The two-part laser pulse used in The MonaLisa Touch® procedure targets CO2 laser energy to stimulate both the surface (epithelial) tissue and the underlying deep tissue (lamina propria) in the vagina. The fractioned light beams from the lasers penetrate and create small wounds in the epithelial layer, which triggers the production of collagen and regeneration. While the procedure is done in three sessions, each session is only around 5 minutes long. It's simple and effective, and most women report no to very little pain during the procedure. Recovery time and risks are minimal.
How Much Does the MonaLisa Touch® Treatment Cost?
While the results and treatment of the MonaLisa Touch® are obvious, some women struggle to have the procedure done because of the expenses that come along with it. Before 2016, Arizonan women also could never have it done because it wasn't offered in the state. Dr. Howard Tay was the first urologist in Arizona to provide the MonaLisa Touch® treatment and has been offering it since 2016. One of the reasons that make receiving treatment an issue for women is that it is currently not covered by health insurance. To make this treatment a possibility for Arizona women, many physicians offer highly competitive costs to make the technology and its benefits available to as many women as possible. You can expect for 3 MonaLisa Touch® sessions to pay between $1200-$2,000, on average.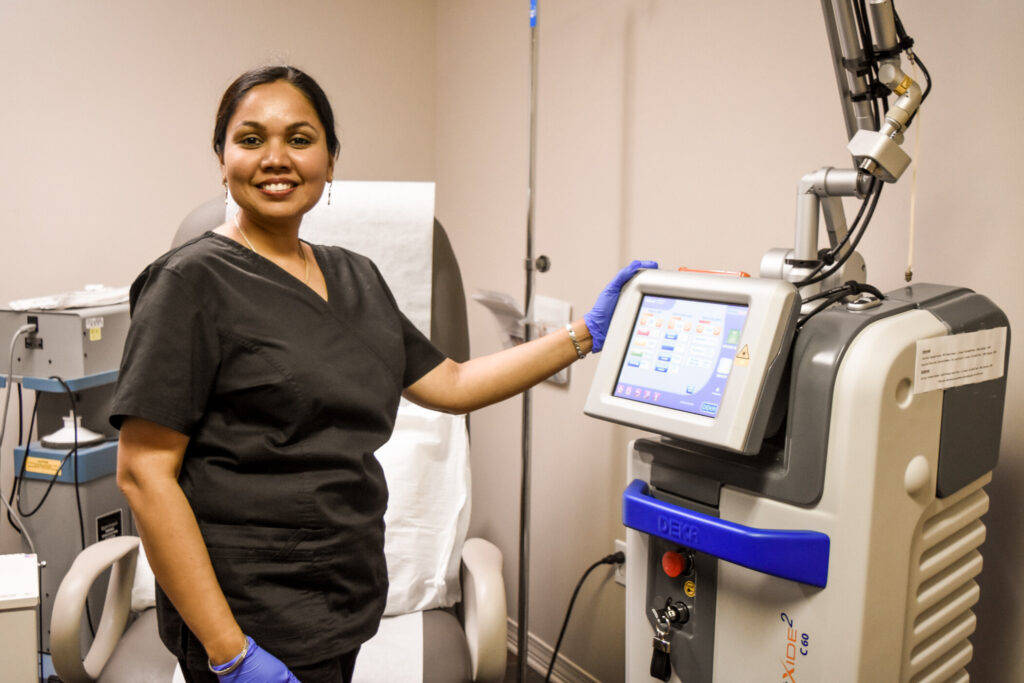 The Treatment You Deserve
Are you dealing with any of the symptoms mentioned in this article? Before deciding what treatment is right for you, you should meet with your doctor to discuss your options and your budget. Be sure to seek out a board-certified urologist to guide you through your treatment options, any risks to be aware of, and what to expect during the procedure, recovery and outcomes.