If you plan to do a kitchen remodel of any kind you have to be equipped with the right set of tools. Not only that, but it is also important to have a plan and a vision. For most families, the kitchen is the heart of the home. It's where families meet and connect while having a delicious meal, enjoying their spare time, and telling funny stories. This is why you need to have a functional kitchen, yet one that is not too hard to remodel nor it is pricey. Here are some smart ways that will help you do a slight touch-up and remodel, perfect for smaller or bigger kitchens.
7 Smart Ways to Save Your Time and Money on Kitchen Remodeling
1. Be Prepared
If you're doing more than just buying new dishes or updating your cabinetry make sure that you're prepared with money, time, and patience. Doing full renovations will require professional help. Once you've drawn up a plan for your kitchen remodel and selected a professional to work with make sure that you are always informed on what's going on at any given point. Do not be a last-minute type of person since you will run into a lot of technical difficulties. Rather take 2-3 days to fully wrap your head around what you want, your future self will thank you.
2. Add a Bit of Paint to Your Cabinets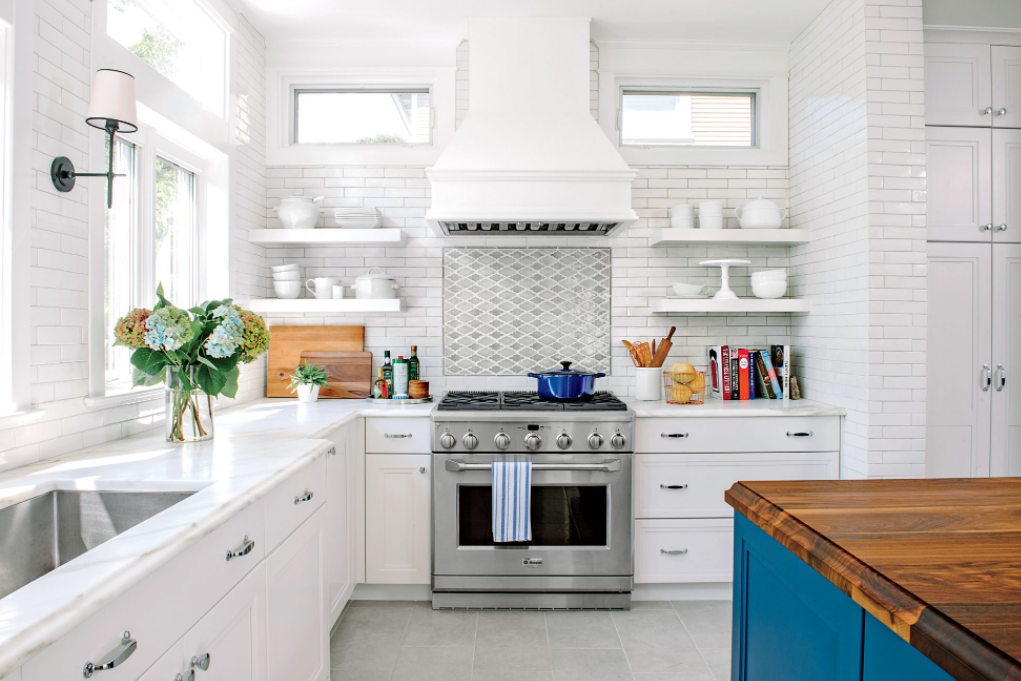 If you don't want to completely replace your cabinets you can always give them a mini makeover! They are quite pricey, especially if you have several of them and a bigger kitchen. If yours are functional you can spice them up with a fresh paint of color. Updating your cabinets with a coat of bright white paint or beige will give them a modern look and a huge transformation. Be sure to wash and prime the cabinets before painting, your base will have to be clean and prepped before you can get onto your coloring. In less than a couple of hours, you will be admiring the outcome.
3. New lights
Bringing in more lighting or trying out new lighting will add that fresh pop to any room! You should install some new lights and possibly consider hanging well-designed pendants. A lot of people also enjoy recessed lighting overhead since they will add light and color above those areas where one will be preparing food. This mini-makeover is super cheap. In fact, you can fully transform your kitchen and give it that new "clean" aesthetic with modern bright white lighting. Anyone who enjoys trying out new DIY home projects should also put this on the list. Heads up only if you're not that skilled when it comes to electricity.
4. Remnant Stone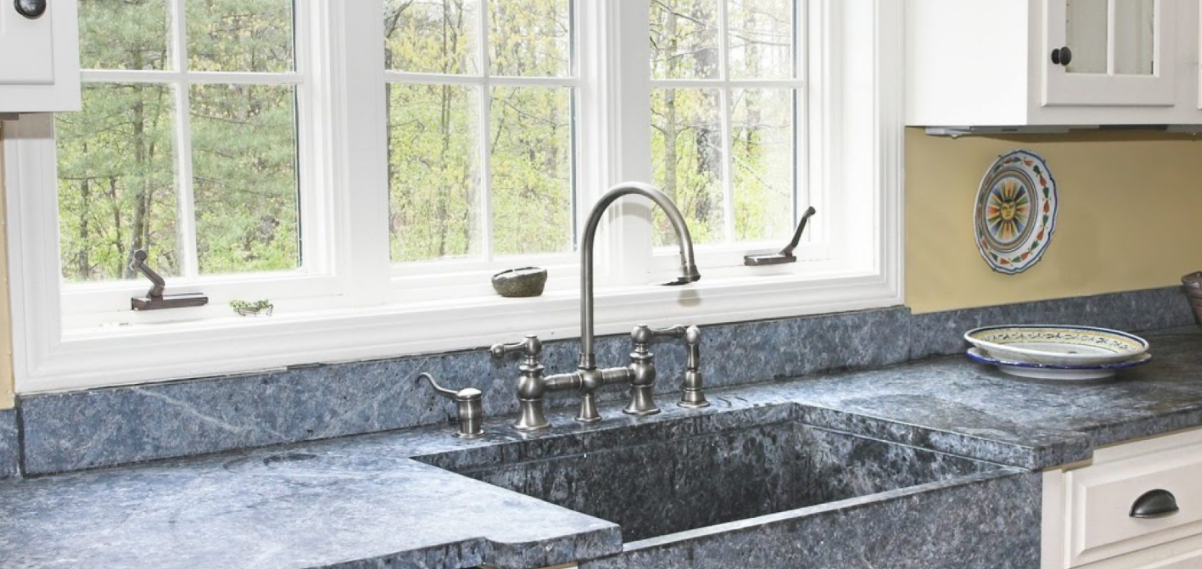 A lot of people love them and want to have them at home. However, granite and solid-surface counters don't have to break your bank! With the right trick and DIY method, you can spice up your kitchen design and play around with its elements on a budget. You can add so much elegance and class to your home with the right type of stone. Just go to granite supply yards and check out their remnants. You probably have these somewhere near you or in your city. If you don't have a huge amount of surface that you will have to cover with your countertop you may find a very good deal. Get it and install it to enjoy a full transformation.
5. Add Some Architectural Elements
You can get a high-end look if you are strategic when it comes to impact details and if you have an eye for details. A lot of people love to show their creativity by adding some new elements. One way to do that is by adding bun feet to free-standing cabinetry to give it a furniture feel. You can also play architect by adding an island, considering mosaic titles, or simply by adding some new elements, such as a vase, golden faucet, you name it! Play architect or interior designer and figure out what your style is.
6. New Flooring or DIY Flooring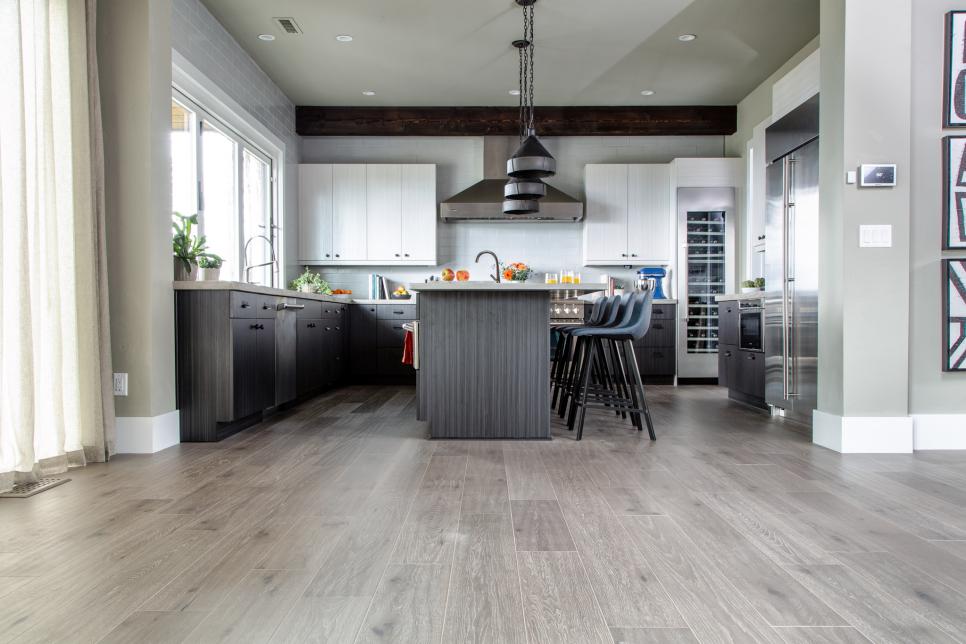 If you are lucky enough to already have hardwood flooring, why not spice it up a bit by refinishing it? Wood floors add warmth and beauty to any room, and they also have that "old and cozy" aesthetic. Consider staining your wood floors with some of your favorite colors, or let your artsy side come to play and go wild with bright orange, blue or red. If you are thinking about remodeling fully consider bamboo, pine, hickory, and red oak flooring since it is not as pricey as solid wood or red pine. Even your guests will not be able to tell the difference.
7. Doors & Windows
If you want to redecorate your kitchen or your dining room by giving it that open-space feel you can do that by increasing the size of the passageway between the rooms. No reason to add new doors or take off some old doors. This little trick will make such a huge difference and will make your room a lot more pulled together. Go for a wider space if your construction allows you to and welcome a lot more cozy and stylish space.
When it comes to windows, they can get pretty pricey, which is why you shouldn't buy new ones. However, do add more light with light tubes or solar tubes and get that illuminated outcome.
Ready for New Construction?
If you don't know where to begin or if this seems like a huge task for you why not consider new home construction? With this, you will get a licensed residential builder and remodeling specialist who will do the job for you. A licensed professional home builder will provide you with a unique and customized kitchen that meets your needs yet shows your character. Aside from the kitchen, they also do bathroom and whole-house remodeling. Get in touch and finally get a kitchen that you've been dreaming of!